This past week a book I wrote back in 2015 got a lot of attention from a TikTok post by Meredith (forkplotsmut – if you have a TT go follow her.)
I don't have a TT BTW.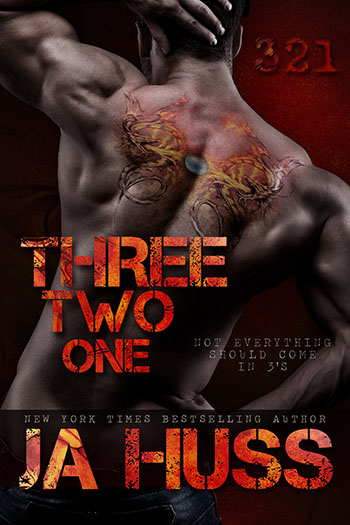 Thank you, Meredith. I so, so, so appreciate that you named Three, Two, One as your 'spiciest read'. It's definitely a spicy read. And I also appreciate that you warned people about the content in your quick vid because this book is all kinds of dark and if I were a new author in the 2022 world this book would have a trigger warning list spanning into the dozens.
But I'm not a new author and this book was not written in 2022.
2015 was an entirely different universe in the romance book world and believe it or not, no one was putting trigger warnings on anything. Every once in a while someone would put a big old WARNING at the end of their book description. Three, Two, One has this warning. But it's a very generic warning. We didn't list 'triggers' back then because, I mean, at least for me, I had never heard of this trigger thing. Also, it was a little bit frowned upon. People actually went around accusing authors of 'hyping' their book with these fucking warnings.
So I wasn't putting warnings on my books even though Tragic, my very first romance bestseller back in 2013, had all kinds of 'baby' triggers in there. I honestly can't recall seeing a single review (and I used to read most, if not all of them, back in 2013) that mentioned they were 'triggered' by Rook's 'baby issues'. People said they cried. And in my opinion, that's good. That means I moved you emotionally.
But the point is that back in 2012, 13, 14, 15, 16, 17, 18, and maybe even 2019 there were no trigger warnings. You might not know this but I've published eighty-something books and most of them, because my writing career now spans 10 years, were written before 'trigger warnings'.
So that's reason #1 for why my books do not have trigger warnings. It wasn't a thing.
Now, I DID put a warning on 321 when it published. I have not touched that description for 321 on Amazon since I put it up for sale it in 2015. But the warning was for the ending, and the darkness, and the sex. Because it's MFM ménage scenario and these were kind of new back then. At least, in this new ebook market of Amazon. But mostly the WARNING was for the ending because the ending is crushing. Is it a HEA? People ask this all the time. I think it is. But readers are free to make up their own minds.
Here is the warning on Three, Two, One:
WARNING: This is a STANDALONE non-traditional M/F/M ROMANCE with a non-traditional ending.
So 321 comes with a warning because the ending is going to crush you. And I wanted people to understand that going in because one of my true obligations to readers as a romance author is to deliver the Happily Ever After. And this book really walks that edge. That's why my warning says "non-traditional ending".
The rest of it though? Um… well, that's just how dark books go. If you open up a dark book and then get mad because shit gets dark, that's not my fault. It's not my responsibility to stop you from doing that, either.
If I tell you it's dark, then the shit is dark. You can take my word on that. I do not hype my books. They don't need hype. They stand on their own merits. And 321 is a book that stands. And will stand forever. And the entire reason why it's that kind of book is because of that edgy ending.
Still, I owed my readers this warning about the ending so I put a warning on it. I think my editor was the one who said I should do that. (Thank you, RJ).
I only have two other books where I've felt the need for a warning and those books are Meet Me in the Dark (Merc's book) and Sick Heart. I didn't even put one on Mr. Romantic and that book probably needs one. lol. Mr. Romantic is ironic. He's definitely my favorite Mister. And his story was difficult to write, but I'm very glad I did and it's a great book and addition to the overall series story arc.
But Mr. Romantic is NOT dark. It's not. It's got a really 'triggering' theme, but it's not a dark book. Not in the world of JA Huss books, at least.
However… MEET ME IN THE DARK – that title says it all. This is the darkest book I've ever written so I put a warning on that book too. Please hold while I go look at that warning because I don't even remember what it says…
OK. I'm back. The warning on MMITD is:
WARNING: Meet Me in the Dark is a STANDALONE non-traditional DARK, CAPTIVE, ROMANTIC SUSPENSE. It is not intended for sensitive readers.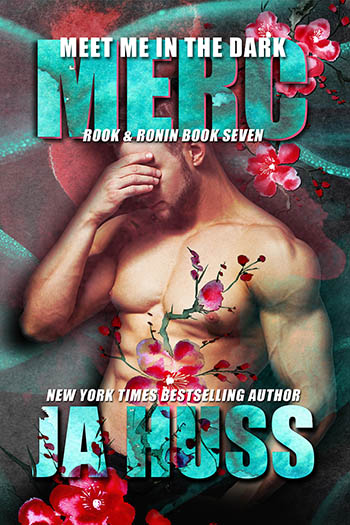 That should tell you everything you need to know. If you're a sensitive reader – and I don't need to describe this, you know who you are—this book IS NOT FOR YOU. Skip it. Move on. Read something else. Don't open it up and then bitch me out because it's too much. I just told you that in the warning. I even gave you a hint with the word CAPTIVE. Right? We all know where this is going.
So again, if you see a WARNING on one of my books it's because I'm fucking serious. I should not have to list individual triggers because who the fuck knows what a trigger is, anyway? (I've got more to say about that in a minute.)
The third book I put a warning on is Sick Heart. And I'd say that 90% of this book isn't even dark and a good 75% of it is actually innocent and sweet. But that 10% that is dark? Yeah. I go there. It's sick. But again, I just told you that in the title. If I put the word SICK in a title there's a reason for that.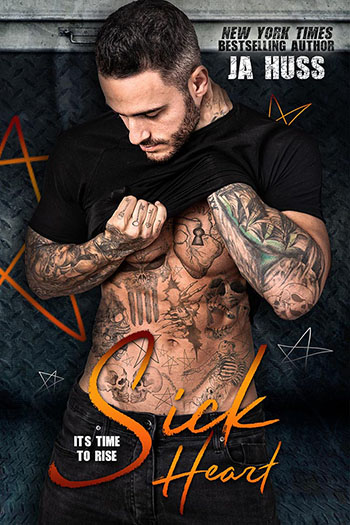 But it the title wasn't enough to deter you, then here's the warning:
WARNING: This is a sweet love story adrift in an ocean of evil. It is about two survivors dealing with their darkest secrets while they fight to change their lives. It is for mature readers only and has descriptions of deeply disturbing situations. There will be pearl clutching.
This book is only a year old so my warnings are little more poetic now. 🙂 So in this warning you see the word EVIL. EVIL, guys. Right? There is no good evil. I do not use this word lightly. And then I tell you it's deeply disturbing.
Why should I give away the plot with a list of trigger warnings when these two things tell sensitive readers all they need to know?
I don't see the point.
Which brings me to the third reason why I don't use trigger warnings.
I don't really understand them. And up until maybe six months ago, I couldn't even imagine what a trigger was. I am dead fucking serious. I'm not making this up. My mind doesn't work on emotions (which is weird, because I use emotions all the time in my work). But I could not, for the life of me, understand what the fuck you people were talking about with your 'trigger warnings'.
And my imagination is pretty damn good. I just didn't get it. Nothing triggers me.
Or so I thought. I don't remember what the inciting incident was for my sudden "trigger warning revelation" all I remember is that one day I suddenly kinda 'got it'.
It's the heart palpitations and sense of urgency when I'm watching a horror movie. I hate horror movies. Probably because this shit triggers me. lol I get pissed off at the stupid characters, and yell at the TV, and then I just turn that shit off and do something else. But it's not for the reason you think.
It's not because I'm scared. It's because I'm so busy plotting my escape from the fucking serial killer, or monster, or whatever is scaring the characters on the screen, and I'm SO pissed off that these stupid people can't see my carefully planned escape route, I just can't enjoy it.
Because when something 'triggers me' I do not shut down. I turn into a super-survivalist. I'm gonna think my way out of this trigger and kick it's fucking ass.
And I just realized last night that I've been this way my entire life. Back when I was a kid in the Seventies (yes, I'm old) there was this show on Saturday afternoons called Superhost. I think this was a local Cleveland thing, but it might've been a regional thing. I was like 6, who the fuck knows. The point is that SuperHost used to run old horror movies. (Hmmm… I'm sensing a connection here now…) Old, black and white, horrible special effect horror movies. And one of my favorites was The Blob.
Did you ever see The Blob? Let me give you the plot in three sentences – A meteor crashes to earth releasing an "alien" made out of goop. This goop rolls around until it bumps into a human, then it incorporates the human into the goop and grows bigger and it does this over and over again until it's fucking huge. But it turns out that the Blob has a kryptonite and the kryptonite is cold. So you can hide in a freezer or blast it with a fire extinguisher and you're all good.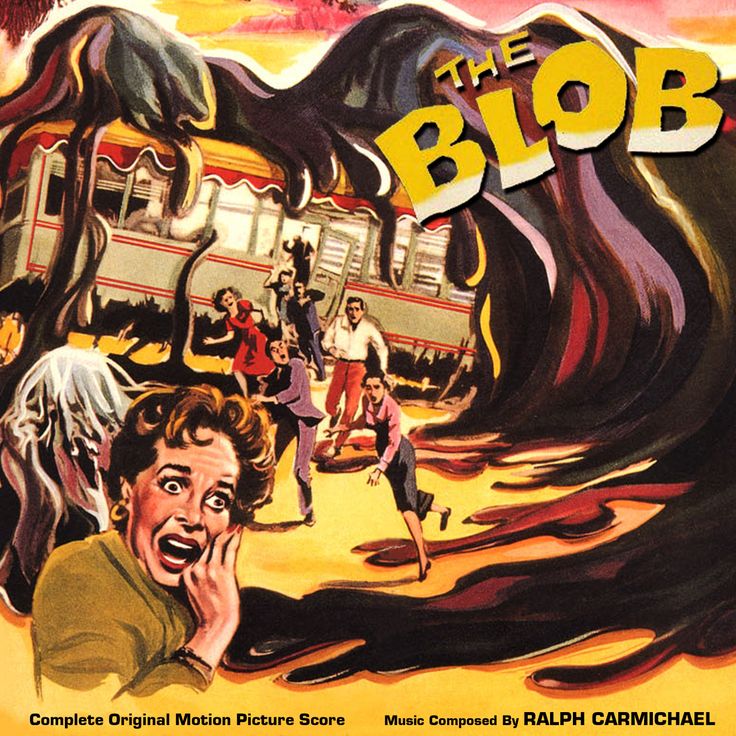 I was obsessed with this fucking movie. But not the way you think. I went around for years planning my escape from the Blob everywhere I went. I would note all the fire extinguishers so if the Blob rolled up on me in this moment, I was ready.
This is how I handle what you guys call triggers.
I didn't have a word for it before this revelation, but I guess danger is my trigger – but it doesn't register as a 'trigger' because my trigger doesn't shut me down. I plot a way to survive and then I just want revenge.
All the other stuff – baby issues, and rape scenarios, and abuse, and war, and death I give no fucks. Now, I will admit that I hate books with illness. Death I'm OK with, but illness, I'm out. I don't like to watch or read about physical suffering. I kinda hate those plane crash stories too. Or the Sharknado. Shit like that – I'm not interested—not because I'm triggered, but because I'm bored. And I'm not interested in anything related to pedophilia. It's not a trigger for me, it's just fucking disgusting.
Sometimes, if books or movies are overtly political, I am not interested. I'm just not going to waste my time. But I'm OK with some politics in stories. It's not a deal-breaker if it's done well.
The bottom line is that we just… like what we like. Ya know? I hate certain story lines, you hate certain story lines, and I do my best to give you the general direction of the book using the cover, title, and description without giving things away with a WARNING.
That's just how I prefer to do it.
But listen – JA HUSS WRITES DARK BOOKS. That's really all you need to know. If you like dark books perhaps you'll like my books too. If you don't, I can assure you – I don't need to list the triggers to tell you that you won't like what I write.
Just do yourself a favor and skip them. All of them.
(Except maybe Losing Francesca. If you're not into dark and you're absolutely dying to read a JA Huss book for some reason, you can't go wrong with that one. It's YA.)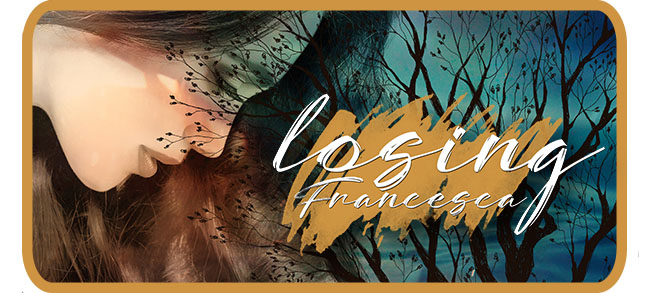 But if you prefer to not read my books because I will not list individual triggers, then that's your right and I totally understand. 
Fist bump.
Julie
OH! P.S. – I'm gonna choose a winner for that Savage Saints Giveaway tomorrow. Sorry it's late. I've been working, working, working and didn't have time to mess with it. But tomorrow, for sure. 🙂