CONGRATS TO MY WINNER Katherine Holom! YOU HAVE BEEN EMAILED. Thank you all for entering and I will have the free book in the next newsletter (next weekend, I think!)
JUNE UPDATE!
I didn't really think I had a lot to say so I almost wasn't gonna send a mid-month newsie, but it turns out I actually have a lot of shit going on. haha
Of course, I have to give you something cool. I don't  know what book to make free anymore. If you guys want a free book in the next newsletter, leave a comment on the blog post I'll link to below and I'll give that book away free in the next newsletter. It's hard to decide for me. I just lose track of which ones I've already given you and which ones are a good entry point. So hey, why don't you just TELL ME WHICH BOOK OF MINE YOU WOULD LIKE FOR FREE IN THE NEXT NEWSLETTER IN A COMMENT BELOW and make my life easier??
Thank you!
Anyway, because I'm not giving away a free book I need to have a giveaway! That's how I roll. So there's a random Summer Fun $100 giveaway on the blog today.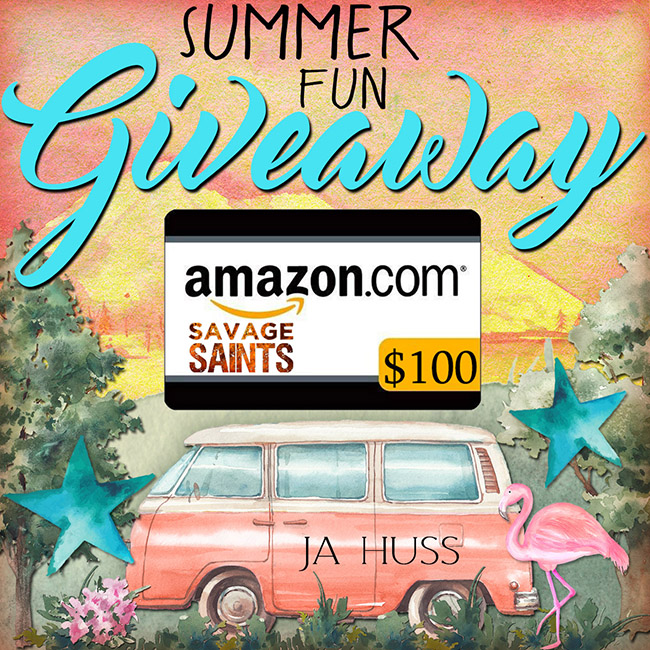 HERE'S HOW TO ENTER
LEAVE A COMMENT BELOW AND TELL ME WHICH BOOK OF MINE YOU WOULD LIKE FOR FREE!
If you're new here you can check all my JA Huss books on THIS PAGE HERE and all my KC Cross books (sci-fi romance and paranormal romance) ON THIS PAGE HERE.
ALL MY GIVEAWAYS ARE ALWAYS OPEN INTERNATIONAL AND I WILL CHOOSE A WINNER ON SUNDAY JUNE, 19.
---
Which leads me to my next point of news.
THE SECRET BOOK!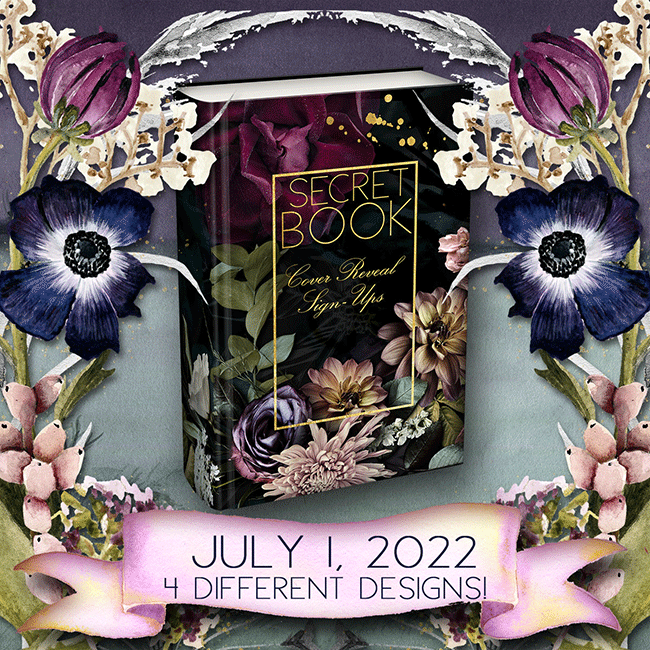 My next book will hopefully release on July 26. I say hopefully because I'm waiting on the audiobook files (which are done) and they should be here any day now. But then I have to put up a pre-order on Audible and they are not always reliable. But I think it will probably work out and the secret book will release on July 26.
I have a cover reveal for this book on July 1 and I WOULD LOVE, LOVE, LOVE if you guys would sign-up to share this cover and the amazing giveaway that will kick off an entire month of amazing giveaways. Also, this book doesn't just have one cover. It doesn't even just have one normal cover and one special edition cover.
IT HAS FOUR DIFFERENT COVERS.
Three are special editions that I will be giving away in the month of July as part of my month-long secret-book party. And then the regular cover that will be on sale everywhere. The special editions are hardcovers and they have dustjackets. I actually made both just a regular case hardcover and a dustjacket hardcover because the dustjacket printer is even less reliable than Audible, so… yeah. Hopefully they don't fuck shit up too bad and we get pretty books out of it.
---
In other news…
SAVAGE SAINTS AUDIOBOOK IS NOW UP FOR PRE-ORDER!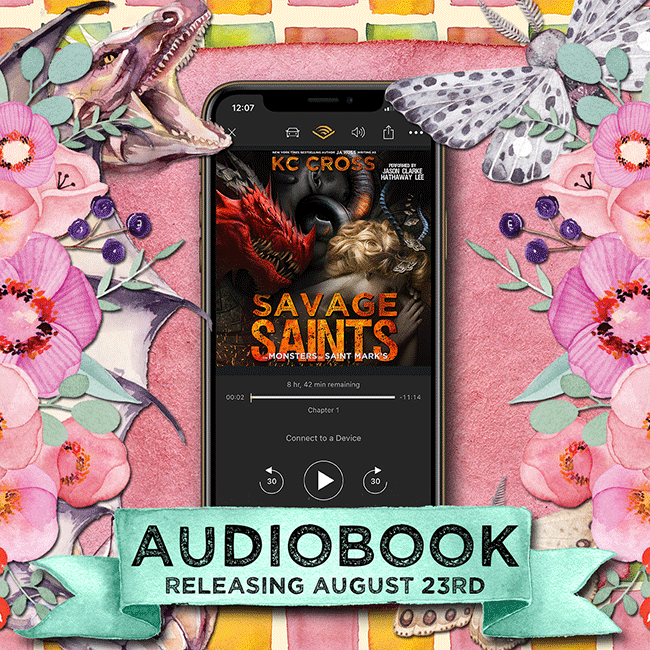 I'm really, really sorry that you guys had to wait on this audiobook but narrators have lives, and schedules, and so authors just need to get in line. 🙂 But pre-order is up and THE RELEASE DATE IS AUGUST 23! Both Hathaway Lee and Jason Clarke return as Pell, Pie, and Tomas. And you're going to love, love, love it!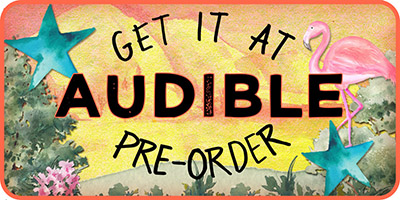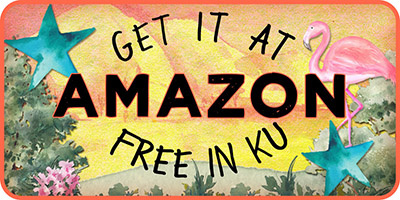 So those are my big, big announcements. I don't want to write too much more because this already super long. And I don't really have a farm update ready for you yet. But I will in July for sure. I do occasionally post vids about the farm in my Facebook Fan Group (Shrike Bikes). So if you're not a member and like to hear about the farm, make sure to join. I also post them on my Facebook personal profile. Not on my author page though.
Anyway – that's my update for today!
A secret book cover reveal
A random giveaway
And a new audiobook pre-order
TALK AGAIN SOON!
Julie