IF I HAVE FREE BOOKS AVAILABLE, THIS IS WHERE YOU FIND THEM. MOST ARE NOT PERMANENTLY FREE, BUT SPECIAL OFFERS. SO IF THEY ARE HERE, BUT EXPIRED, IT'S BECAUSE I'M WORKING ON OTHER THINGS AND FORGOT TO TAKE THE OFFER DOWN.
HOWEVER, THE FREE ROOK AND RONIN AUDIOBOOKS ON AUTHOR'S DIRECT SHOULD BE FREE ALL THE TIME. 
---
FREE BOOK MAY-JUNE 2023
THE SEXPERT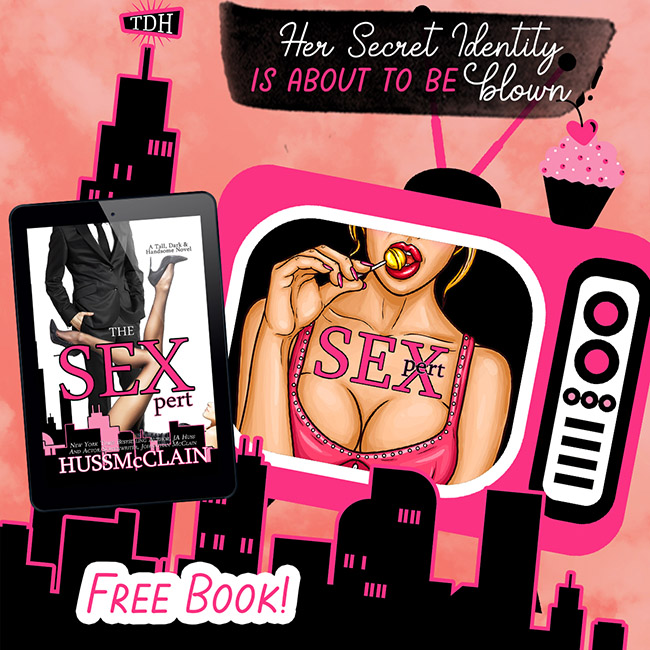 EDEN
I'm just a simple girl who likes dessert. And sexy men. And social media. So starting an anonymous video channel called The Sexpert as a side hustle to make up for my low-paying marketing job at Le Man Magazine seemed like a perfectly sensible career decision. Until we went viral, my boss accused my anonymous personality of stealing his idea, and now my super sexy new boyfriend, Andrew, is out to get me.
Her. Me. Whatever.
ANDREW
I don't want it to be her. I do not want this… sweet, delicious, shy social media nerd working at my best friend's magazine to be the face behind those perky cupcakes on the Sexpert channel. I don't want it to be her… because I like her. A lot. She's funny, and quirky, and smart, and creative… and… I really, really like her. It just can't be her.
But it is.
And now I have to choose.
My best friend?
Or… The Sexpert?
GET THIS BOOK ABSOLUTELY FREE FROM BOOKFUNNEL

NARRATED BY:
JOHNATHAN MCCLAIN
ANNE PEPPERIDGE

---
FREE AUDIOBOOKS
ATTENTION- SPOTIFY HAS CLOSED AUTHOR'S DIRECT SO IT CAN FORCE YOU ALL TO USE THE SPOTIFY PLATFORM.
WHAT A BUNCH OF TYPICAL CORPORATE ASSHOLES. 
But – do not fear. The books will all be put up on a new platform where I can give them away FREE again. I'm just about done with all the uploading and I will have links for these free audiobooks soon.  
COMPLETE ROOK & RONIN SERIES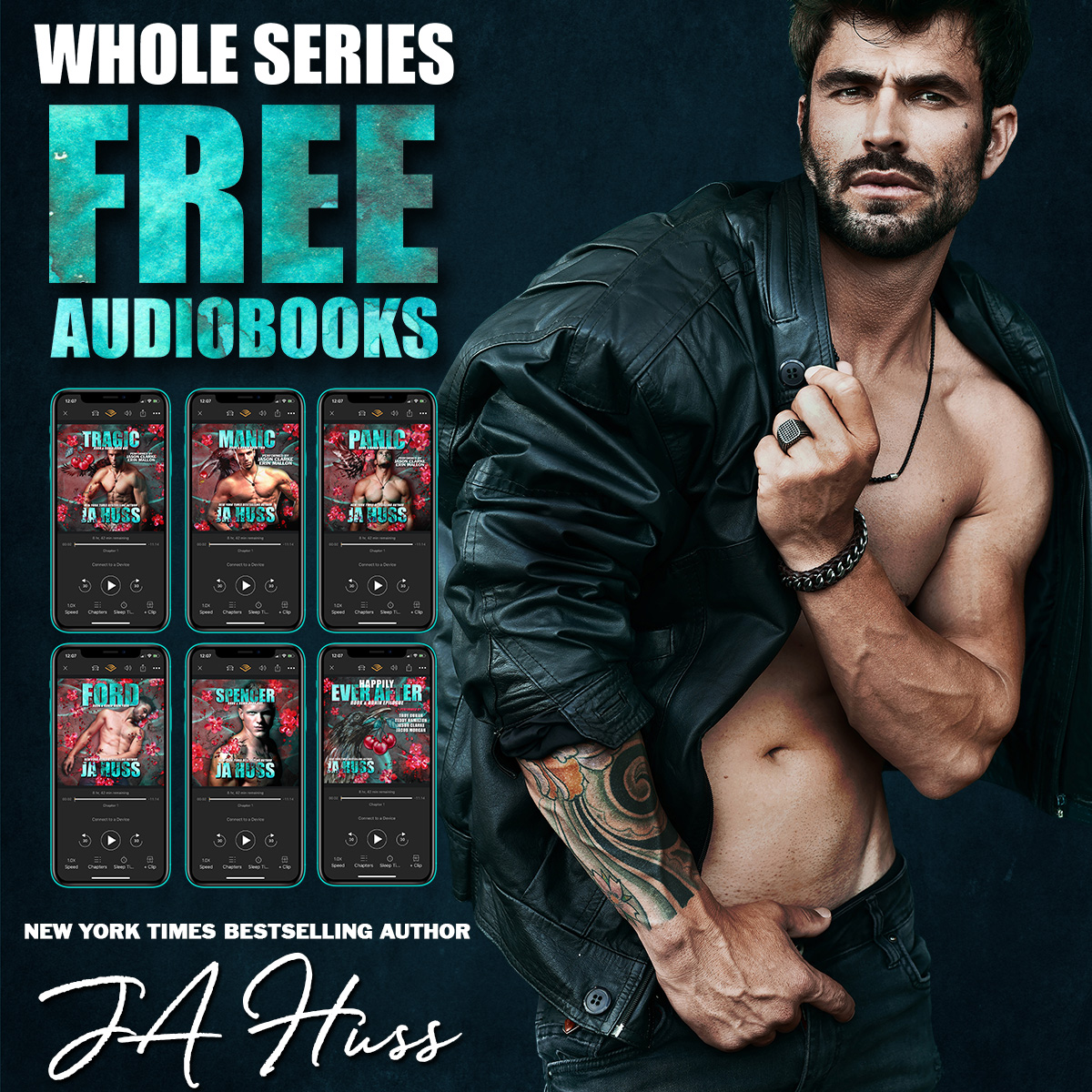 My first romance series, and still one of my most popular, is the Rook & Ronin series. And I wanted to let you know that ALL THE AUDIOBOOKS IN THIS SERIES ARE FREE, absolutely FREE on Author's Direct, and they are narrated by all your favorite superstar narrators!
Ava Erickson
Troy Duran
Jacob Morgan
Erin Mallon
Teddy Hamilton
Jason Clarke
If you LOVE audiobooks, you DO NOT want to miss these books! All your favorite tropes in one series!
Found Family
Cute Meet-Cute
Enemies to Lovers
Forced Proximity
Childhood Sweethearts
Plus a nail-biting mystery and lots of heat!!!!
---
Download them all here:
1 TRAGIC
2 MANIC
3 PANIC
4 FORD
5 SPENCER

If you have never used Author's Direct for audiobooks, it's super simple.
1> Add the free books to your cart
2> Complete check-out
3> Open the email they send and click the link to download the app and start listening to the books.