Here is the last special edition cover! It's a little bit muted and has more emphasis on the flowers than the models. I like it a lot, but it would be a waste to not have the models more prominent. That pic is so gorgeous!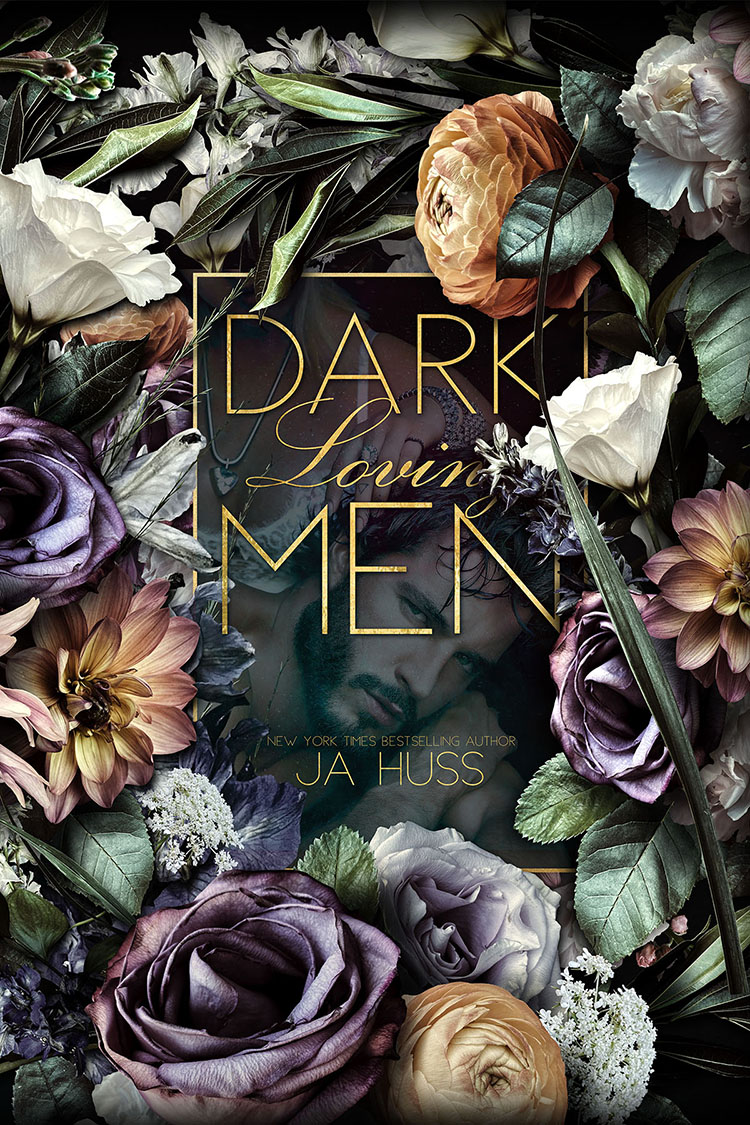 ---

---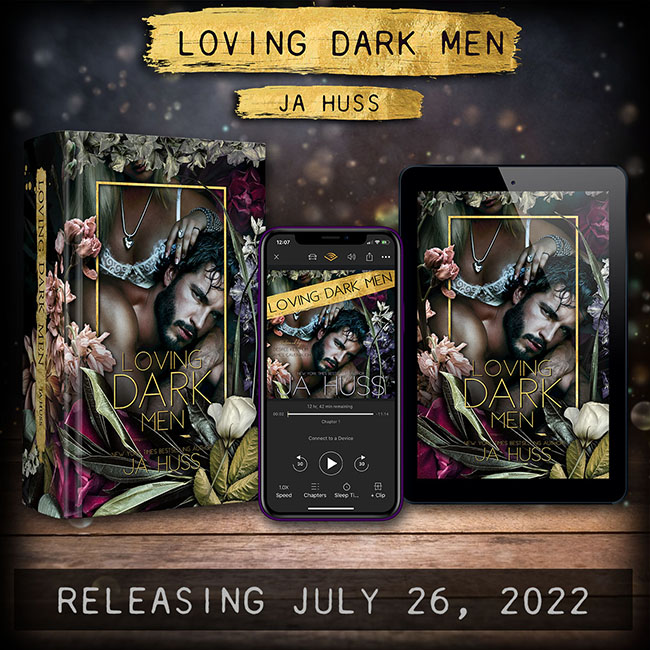 DESCRIPTION:
A man lures a woman into the woods.
Another ruins the life of his best friend.
And yet another strings them along like puppets.
Dark men.
They are intriguing, and charming, and powerful.
They are changing the world.
They are changing themselves.
They are playing with lust, and love, and fear, and loathing.
Addicted to each other, to their secret, to the seduction, to the sex.
It's a crash in the making.
And yes, it's on purpose.
These men are dark.
And this is the messy story of how Nova Ryan loves them.
Loving Dark Men is a seductive romantic thriller that will have you turning pages well past your bedtime. A standalone book by New York Times bestselling author, JA Huss.
AVAILABLE NOW

---

---
The Loving Dark Men AUDIOBOOK is now up for pre-order at Audible and Amazon! Links are below.
And the narrators for this book are the AMAZING Desiree Ketchum and James Cavenaugh!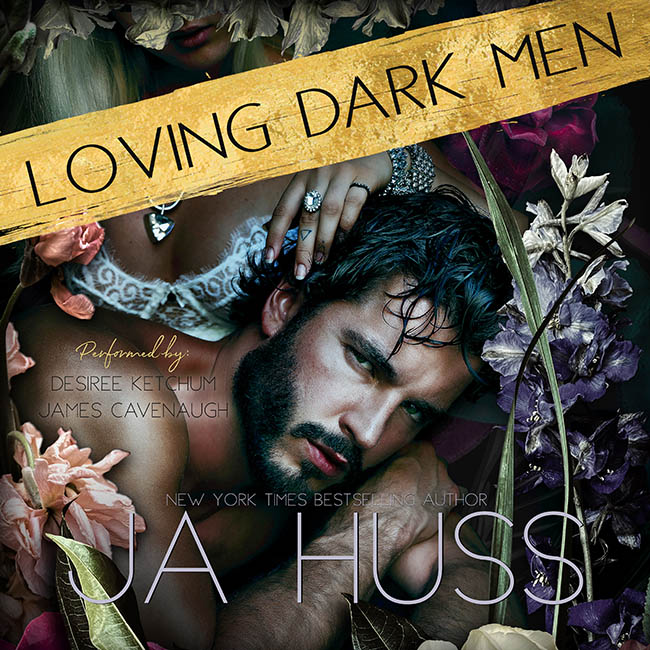 ---

---
First of all, HUGE CONGRATS TO WEEK 2 WINNER – LEANNE S. She had been emailed.
This is my last cover reveal of the Loving Dark Men Special Editions. There are still TWO giveaways running – Last Week's Giveaway and this one. So if you didn't enter last week, you still have time. That winner will be chosen next weekend. Today's giveaway will end the week after.
I hope you all had a lovely July. I posted some pics of what's going on at my farm on my Facebook Profile. If you missed those, you can TAKE A LOOK HERE.
I might be buying a new horse. Well, I'm pretty sure I will be buying a new horse. I'm just trying to figure out logistics on the one I want. But if I can't get the transport arranged, I will have to look closer to home. This horse is in Pennsylvania. He's a draft horse like Annie, but he's got better manners. I would like to ride this summer, and Annie is kind of a project horse. She's needs some training before she's really ready to be the "fun" horse.  
So whatever horse I get next will be the "fun" horse. And I just really love the draft horses, so I'm gonna hold out for one of those. This horse is a Suffolk Punch draft. They're a little smaller than the Belgians (that's what Annie is – she is built like a frickin' dinosaur!). And he's a little older. But he's broke/broke. And has been ridden all over the place. So for me, he's the definition of fun.
But if I can't figure this transport out I have my eye on a gelding up in Fort Collins. He's only half draft and he's very young, but I can see him fitting in here with us as well. Young horses are not really ideal. Ten to twelve years old is a really great age for a horse. They are settled in to their personalities and don't react like assholes to every little thing. But sometimes they're just born calm. And this one was. So we'll see.
My little garden has burst into life. I have cucumbers galore! No tomatoes yet. I just saw my first one starting to grow this morning. I have some pumpkins and peppers too. And my watermelons are just starting. But I'm still waiting on my other melons. I will post some pics of the garden in a couple weeks.
Anyway, I ya'll are having a nice summer and are enjoying yourselves. I was listening to a YouTuber last week and he said something that really resonated with me. He said, "You will never regret the things you DID. Even your mistakes. But you WILL regret the things you NEVER DO."
I think he's right. As I said in the last newsletter/blog post, Johnathan and I are under contract to write another book. So… we got paid. And now I have a little extra money. So I'm gonna buy me a frickin' horse with that money because what is the point of life if you just end up with regrets?
If you've always wanted to do something, you should try and do it. This world is pretty fucked up right now and politicians and "elite global leaders" are saying some crazy shit these days. I feel like they're all trying to ruin everything. So really, if you have always wanted to do something there is no better time than NOW.
🙂
Thanks for stopping by today! Don't forget to enter the giveaway!
Julie
---

---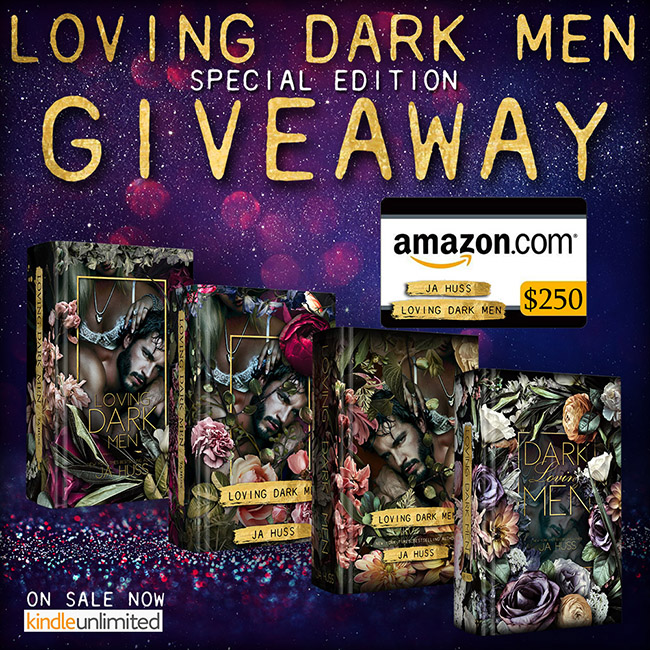 ENTER TO WIN:
ALL FOUR DUST-JACKET HARDCOVERS (signed)
$250 Gift Card
Swag Bag
JUST LEAVE A COMMENT AND ANSWER MY QUESTION TO ENTER!
WHICH COVER IS YOUR FAVORITE?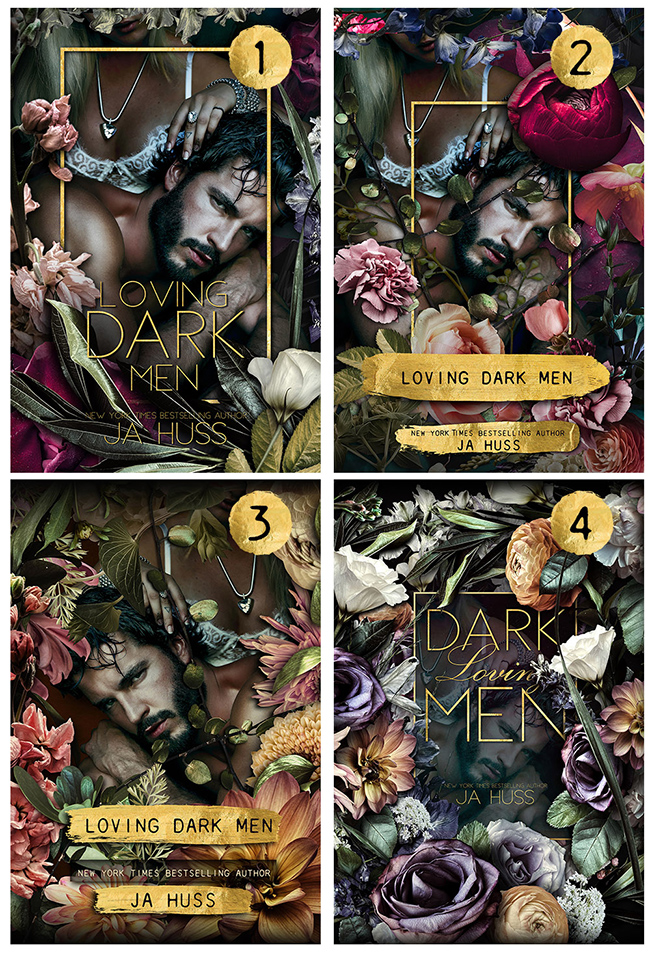 ---