ANNOUNCEMENT!
The Loving Dark Men AUDIOBOOK is now up for pre-order at Audible and Amazon! Links are below.
And the narrators for this book are the AMAZING Desiree Ketchum and James Cavenaugh!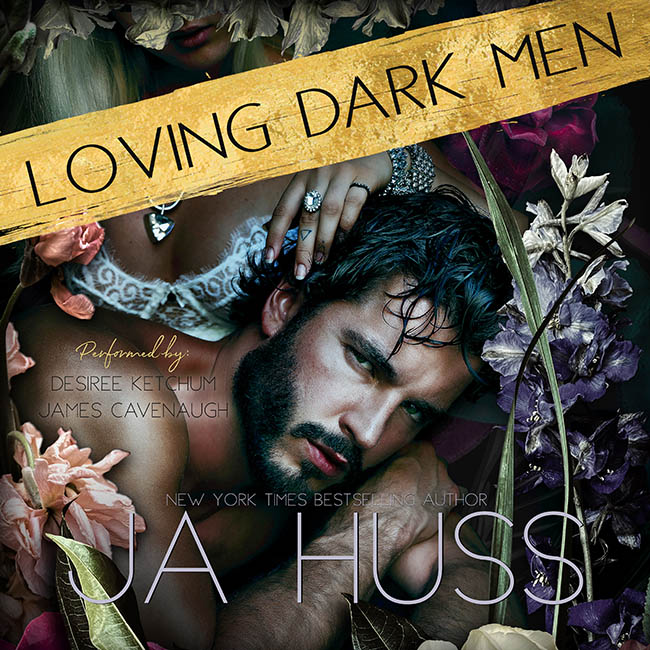 ---
ALSO… I HAVE A WINNER for the first cover reveal giveaway and it is ELIZABETH E!
She has been emailed and has responded.
CONGRATS AGAIN, ELIZABETH!
---

First off, here's Special Edition Cover #2! My 25 YO son says this one is his favorite because it has warm tones. I like warms tone too, that's why I tried this out when I was designing the cover. In fact, I typically choose warm tones over cool ones, but in this case I was loving the "midnight vibe" of the cover I chose to be the main face of the story. So this one has been relegated to special-edition status.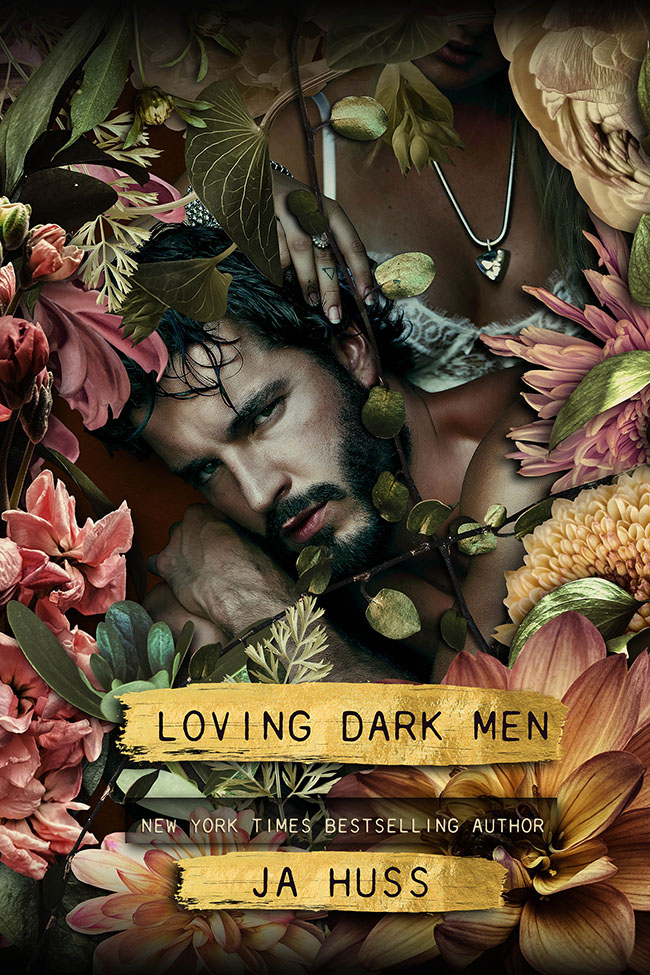 GIVEAWAY BELOW!
---
PREORDER LOVING DARK MEN TODAY!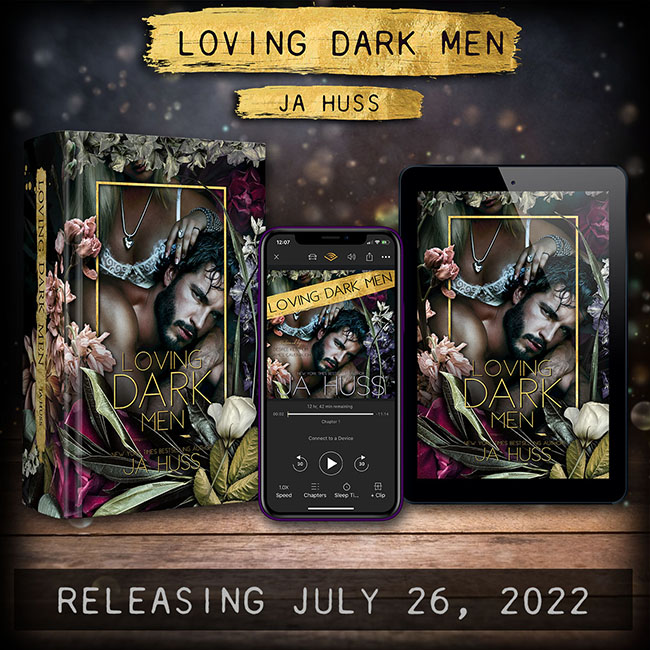 DESCRIPTION:
A man lures a woman into the woods.
Another ruins the life of his best friend.
And yet another strings them along like puppets.
Dark men.
They are intriguing, and charming, and powerful.
They are changing the world.
They are changing themselves.
They are playing with lust, and love, and fear, and loathing.
Addicted to each other, to their secret, to the seduction, to the sex.
It's a crash in the making.
And yes, it's on purpose.
These men are dark.
And this is the messy story of how Nova Ryan loves them.
Loving Dark Men is a seductive romantic thriller that will have you turning pages well past your bedtime. A standalone book by New York Times bestselling author, JA Huss.
THIS BOOK WILL RELEASE INTO KINDLE UNLIMITED ON JULY 26, 2022. 
THIS IS A STANDALONE BOOK! IT IS NOT PART OF A SERIES AND NOT PART OF ANY OF MY OTHER WORLDS.
IT WILL BE AVAILABLE FOR PRE-ORDER ON NOOK, KOBO, AND APPLE UNTIL JULY 24, MIDNIGHT. AFTER THAT IT WILL NO LONGER BE FOR SALE ANYWHERE BUT AMAZON. 
PRE-ORDER AVAILABLE NOW




---

---
How's the weather where you are? I know I have a lot of readers in Aus and NZ, so happy winter to you guys! It's been super-hot here lately. And by super-hot I mean upper eighties. 🙂 This is frickin' heat wave at my altitude. Tomorrow, not at my house, but down in the little town, it's gonna get to 91 degrees! That's really hot for here. When I lived a little bit east of here, before I bought this house, it was in the nineties on a regular basis. But I am over a 1000 feet higher in elevation now, and on the Palmer Divide, so we generally have mild summers. I have AC but it doesn't work that great so I never use it. If I open my windows there is always a wind going by.
Anyway, I have a question for you guys. I've been thinking about this story for about two years now – I'll just tell you what it's called—it's hardly an original title. It's called Love Thy Enemy and it's obviously an enemies-to-lovers romance. This is NOT A CONTEMPORARY ROMANCE. That's just not the idea I have in my head. Which means it will be paranormal romance, sci-fi romance, or dystopian romance.
At first I imagined it as a cyborg/kidnapping/captive kind of story set in a time of war. And I like that. I have a whole world built around this idea in my brain shelves and it's pretty cool.
But then… then I got the idea to make it more dystopian than sci-fi. I have never really written a dystopian book. Some people thought Junco was dystopian, but it doesn't qualify because even though the world is super fucked up, it's not about the politics or how the people are financially suppressed and have little freedom, it's about something else entirely.
So now I'm thinking I would really like to write a dystopian. I don't crowdsource anything, so even if 100% of you say I should do the SF romance, I still might write something else. Haha. But then again, maybe the SF is the way to go? I did build an entire world in that SF idea and it's got some really spicy elements to it that probably won't work if the dude is not an alien. So I can't just adapt my story over to a dystopian, ya know? I'd have to change it all up.
I'm not in a hurry to write this book, it's just a side project I'm casually working on. So I figured I'd ask you guys for your opinions. What do you think? SF romance? Or dystopian romance?
If you don't understand what dystopian is, it's like 1984/Brave New World/Blade Runner/The Matrix. The story world revolves around common people being used for a bigger agenda they have no interest in and it's usually set just far enough in the future to freak people out. lol
And I guess I *could* make it a paranormal romance. But I'm already writing the vampire story which already has an enemies-to-lovers element to it. So I don't think I want to start something new in that same vein.
If you are not interested in either of these genres, don't worry. I always have a dark contemporary romance on my schedule. There is another book in the SICK HEART WORLD coming up in 2023. (Not a book 2, just another standalone)
---
AND OMG!!
I have a HUGE ANNOUNCEMENT that I totally forgot to put in the last newsletter – JOHNATHAN McCLAIN and I are writing another book together! We're under contract with Podium Publishing (the people who publish most of my audiobooks) to write a ROM COM! I know what you're thinking… Julie doesn't write rom coms. But bitches, I am actually very fuckin' funny. And Johnathan is fall-over funny. And let me tell you, this idea is cute-as-fuck. CAF, as my people like to say. You're going to LOVE it.
If you're wondering when our final book in the Shape of Love series is going to be done, well, it's nearly there. So expect another announcement about that soon.
Obviously, Johnathan and I will have a lot more updates in the near future on this joint venture of ours. So stay tuned for that.
---
OK, back to my question…
So what do you think? SF or Dystopian? Or maybe both? Leave me a comment BELOW and you will automatically be entered to win this week's giveaway prize which is HUGE and includes ALL THREE DUST-JACKET HARDCOVERS that have been revealed so far!
Thanks!
Julie
JA Huss
---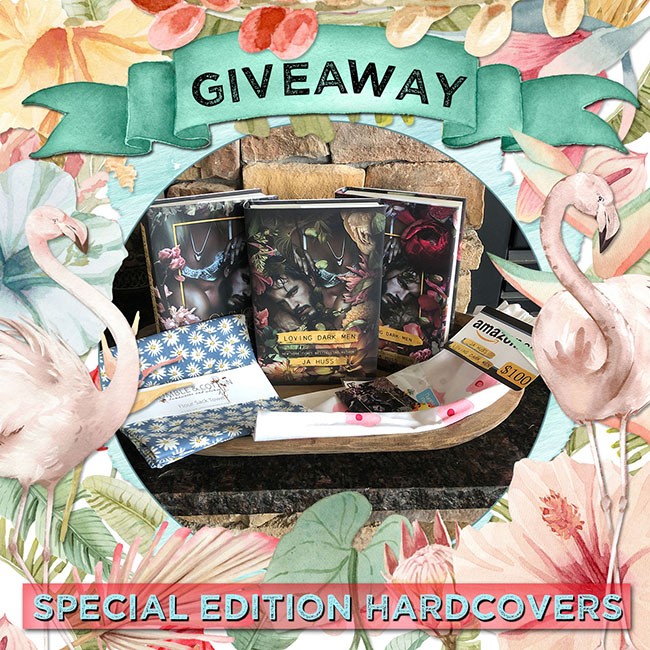 ENTER TO WIN:
ALL THREE DUST-JACKET HARDCOVERS (signed)
$100 Gift Card
Huston Kitchen towel
Magnets
Stickers
Gift Bag
JUST LEAVE A COMMENT AND ANSWER MY QUESTION TO ENTER!
Should my side-project genre be:
SF Enemies-to-lovers romance 
OR
Dystopian Enemies-to-lovers romance?
---