THE FRIDAY NIGHT FREEBIE!
NOW BIGGER THAN EVER!
I will have guest authors co-hosting the Friday Night Freebie with me and every week there will now be TWO GIVEAWAYS! One major prize here on the blog and one gift card prize on Instagram! The same rules below still apply.
The Friday Night Freebie is super simple. The giveaway starts every Friday afternoon (usually between 3-4 PM Mountain Time) and it ends Monday at 12:01 AM. Winners are chosen and announced on Monday. Very short giveaway. Super fun thing to do real quick.
Your chances of winning are pretty high because this ONLY runs on my blog. No other blogs host it so there won't be very many people entering.
YOU DO NOT HAVE TO DO "ALL THE THINGS" IN THE RAFFLECOPTER. You enter the way you like best. So if you don't want to join a newsletter list – DON'T. If you don't want to share a post on Facebook, SKIP IT.
None of it is required. As long as you enter at least one way, you're eligible to win.  And there is ALWAYS a very simple "Leave a comment" option. I love comments! 
---
IF YOU ARE A ROMANCE AUTHOR and would like to co-sponsor a FRIDAY NIGHT FREEBIE with me, join THIS FACEBOOK GROUP FOR DETAILS! 
---
THIS WEEK'S SPONSOR IS
BETHANY LOPEZ!

THIS WEEK'S PRIZE IS:
ALL THE THINGS IN THIS HUGE
PINCH OF SALT BOOK BOX!
---

P.S. BETHANY HAS A FREE BOOK RIGHT NOW! Grab 'Too Dangerous' FREE until Feb 17th BY CLICKING HERE!
Jasmine Lewis has tried, and failed, to ignore local Australian bartender, Shane, who's in Cherry Springs while working on his master's.
She's kept him at arm's length, fearing the passion he ignites when nearby, but he does his best to remind her of what she's missing.
Now school's out and he'll have to leave. Will a marriage of convenience give them what they both want?💍
---
ABOUT BETHANY LOPEZ
Bethany Lopez is a USA Today Bestselling author of more than thirty books and has been published since 2011. She's a lover of all things romance, which she incorporates into the books she writes, no matter the genre. When she isn't reading or writing, she loves spending time with family and traveling whenever possible. Bethany can usually be found with a cup of coffee or glass of wine at hand, and will never turn down a cupcake!
---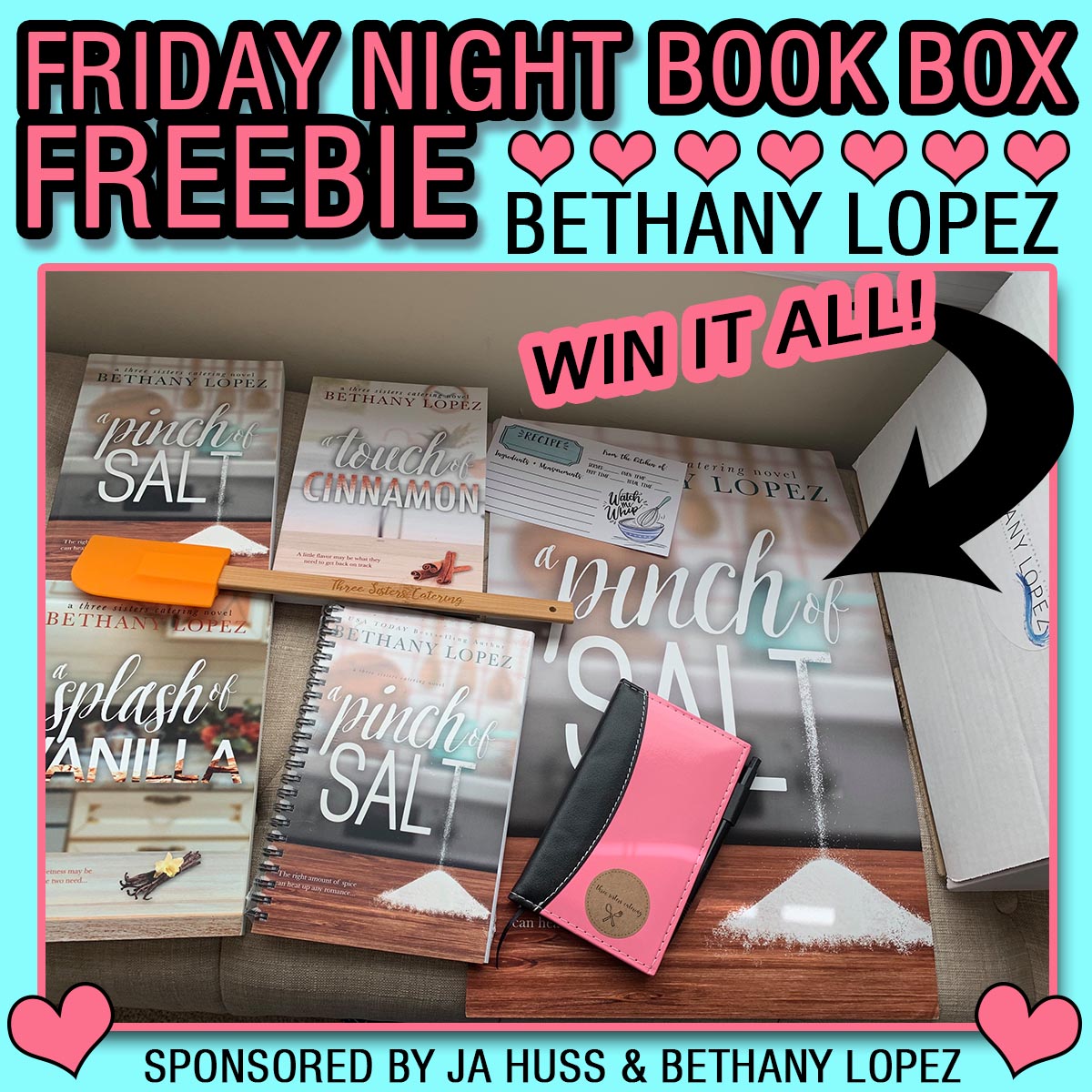 CONTROL YOUR GRABBY HANDS!
YOU CAN ONLY CHOOSE ONE!
A. Jason Momoa
B. Henry Cavill
C. Tom Hardy
D. Idris Elba
E. Charlie Hunnam
F. Chris Hemsworth

Click the "Leave a blog post comment" option!
---
STALK BETHANY LOPEZ AT ALL THESE PLACES!
GIVEAWAYS ARE ALWAYS OPEN INTERNATIONAL!
Winners are picked at random using the Rafflecopter app. NO INFORMATION on the Rafflecopter will EVER be shared with another party. Nor will I ever use your private information in way you have not authorized. i.e. I will NOT be secretly adding you to my email list! 😉
---
If you're not following my blog make sure you subscribe! You'll get an email every time I post a new Friday Night Freebie!
Subscribe to Blog via Email
Join 4,937 other subscribers
---
ENTER THE BONUS GIVEAWAY ON INSTAGRAM!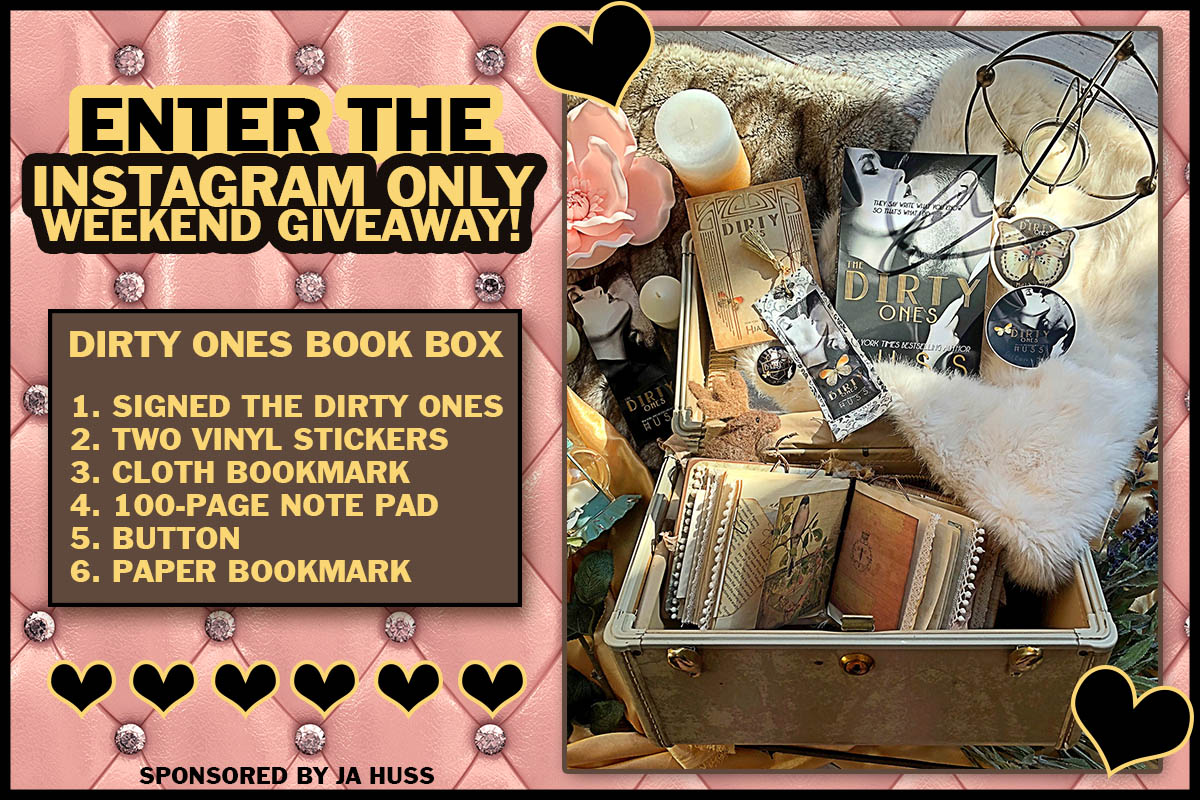 ---
ENTER THE BIG GIVEAWAY!
EVERYTHING IS OPTIONAL
ENTER THE WAY YOU LIKE BEST!
---
MY NEWEST RELEASES
Thanks for stopping by! Come back soon!