Creeping Beautiful release is just 15 days away!
I'm getting ready for it by offering a MASSIVE pre-order giveaway! The prize is the first ever Queen Bee Book Box and all you have to do to enter is pre-order Creeping Beautiful BY FEBRUARY 16 and you are eligible to win a GORGEOUS CREEPING BEAUTIFUL BOOK BOX valued at over $160!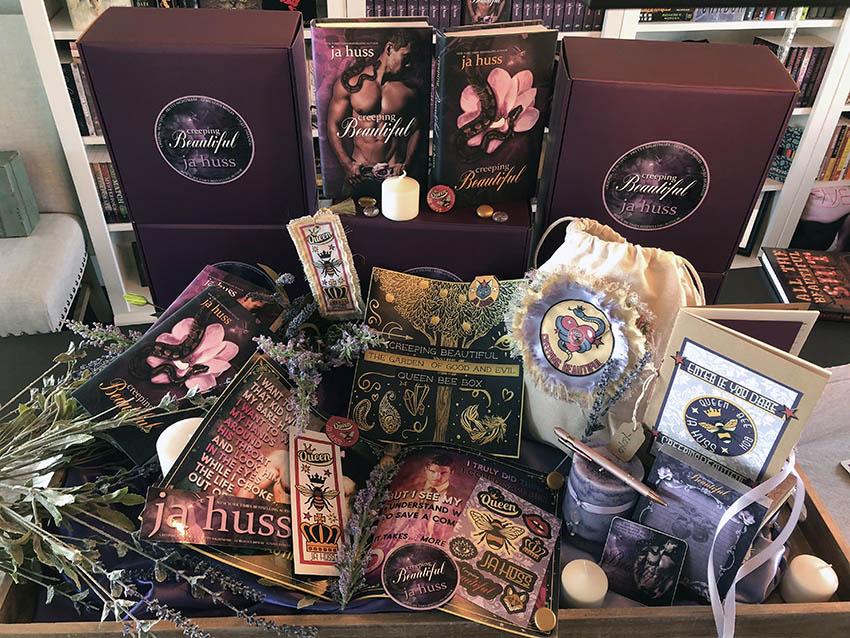 ---
Just pre-order the book at your retailer of choice linked below and then FILL OUT THIS FORM!
GRAB CREEPING BEAUTIFUL AT ALL THESE RETAILERS
OPEN INTERNATIONAL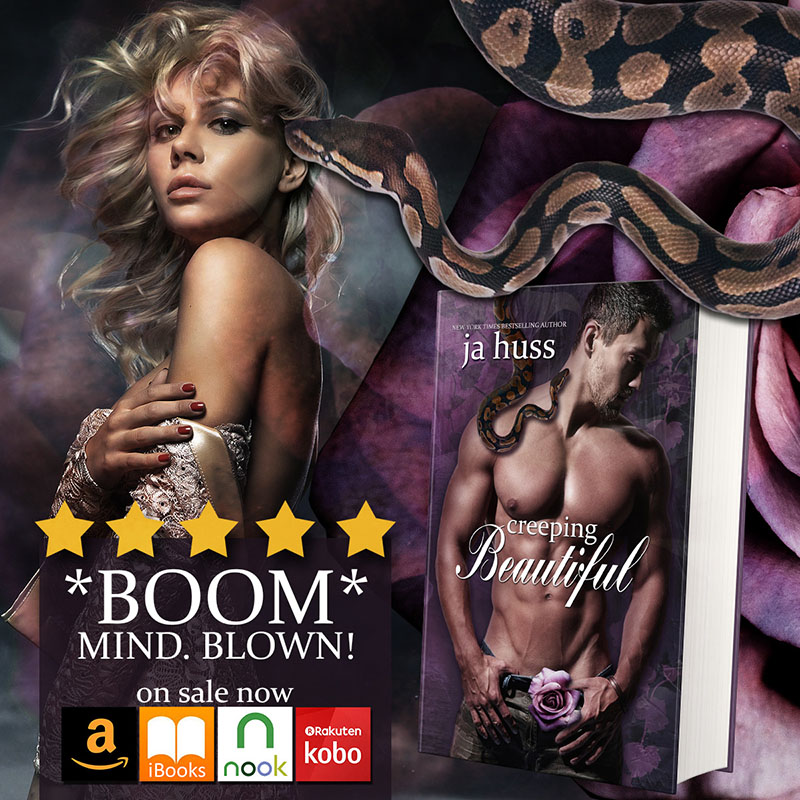 ---
About Creeping Beautiful the book:
McKAY
I wasn't the one who broke her but I played my part.
She came to us when she was ten. I raised her. I loved her.
I taught her how to survive in a world of evil men.
But it wasn't enough.
ADAM
I wasn't the one who saved her but I did my best.
She needed me as much as I needed her.
Bought and paid for on the auction block.
But not for the reasons you think.
She was my weapon.
DONOVAN
I wasn't the one who lied to her but I hid her truth.
She was broken before I got there.
Wild and angry. Defiant and bratty.
But she trusted me most.
She loved me best.
So I set her free.
Indie Anna Accorsi is a woman lost in her past.
A pretty little nightmare.
A gorgeous piece of misery.
A mess of lovely darkness.
She is creeping beautiful.
And now we want her back.
---
GRAB CREEPING BEAUTIFUL AT ALL THESE RETAILERS