A ONE-OF-A-KIND BOOK BOX!
FIT FOR A BOOK-BEE QUEEN!
THE FIRST SHIPMENT IS SOLD OUT! ALL ORDERS PLACED AFTER THIS WILL BE SHIPPED AT THE END OF FEBRUARY.
10 (TEN) BOXES LEFT FOR SECOND SHIPMENT – THEN THE BOX IS COMPLETELY SOLD OUT.
The Queen Bee Book Box is the ultimate fan experience. The contents of each box is carefully curated and filled with fun bookish things such as:
Special edition hardcovers (2 in every box!)

Hand-crafted journals

One-of-a-kind sticker sets

Custom pens and limited edition notepads

Magnetic bookmarks

Custom hand-embellished tote bags 

Custom hand-embellished drawstring bags

Handmade key chains 

hand-stamped charms

Buttons and bookmarks

Letter from the author

Full-color teaser booklet
EVERY SINGLE BOX IS FIT FOR A BOOK-BEE QUEEN!
Each box has a theme built around the TWO special edition JA Huss hardcover books. Typically one book will be a new release and one book will be a brand new signed-and-numbered limited-edition of an older work but the first box offered has two different editions of Creeping Beautiful. Both books have a dust-jacket hard cover. 
HOW DOES IT WORK?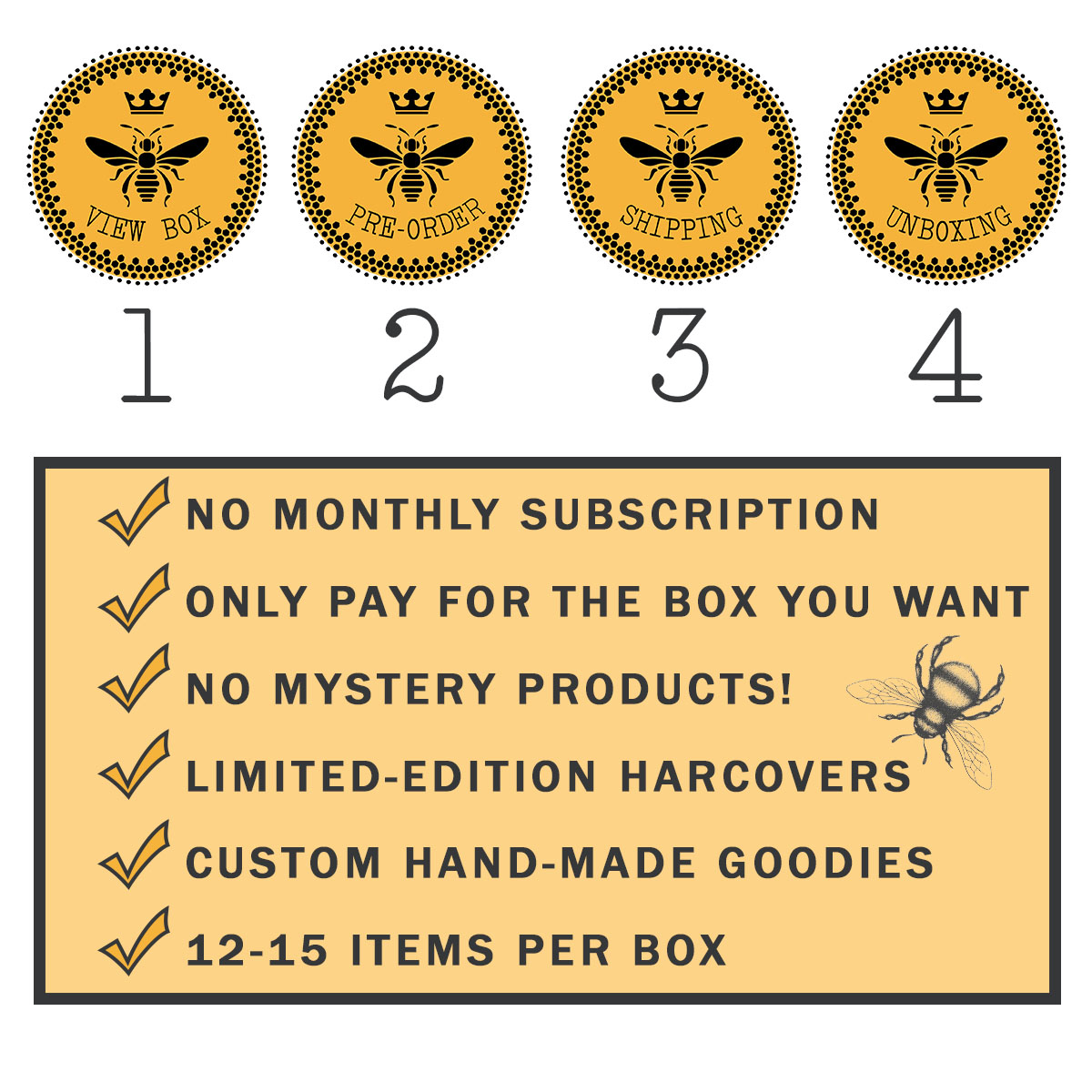 SNEAK A PEEK AT THE CURRENT BOX!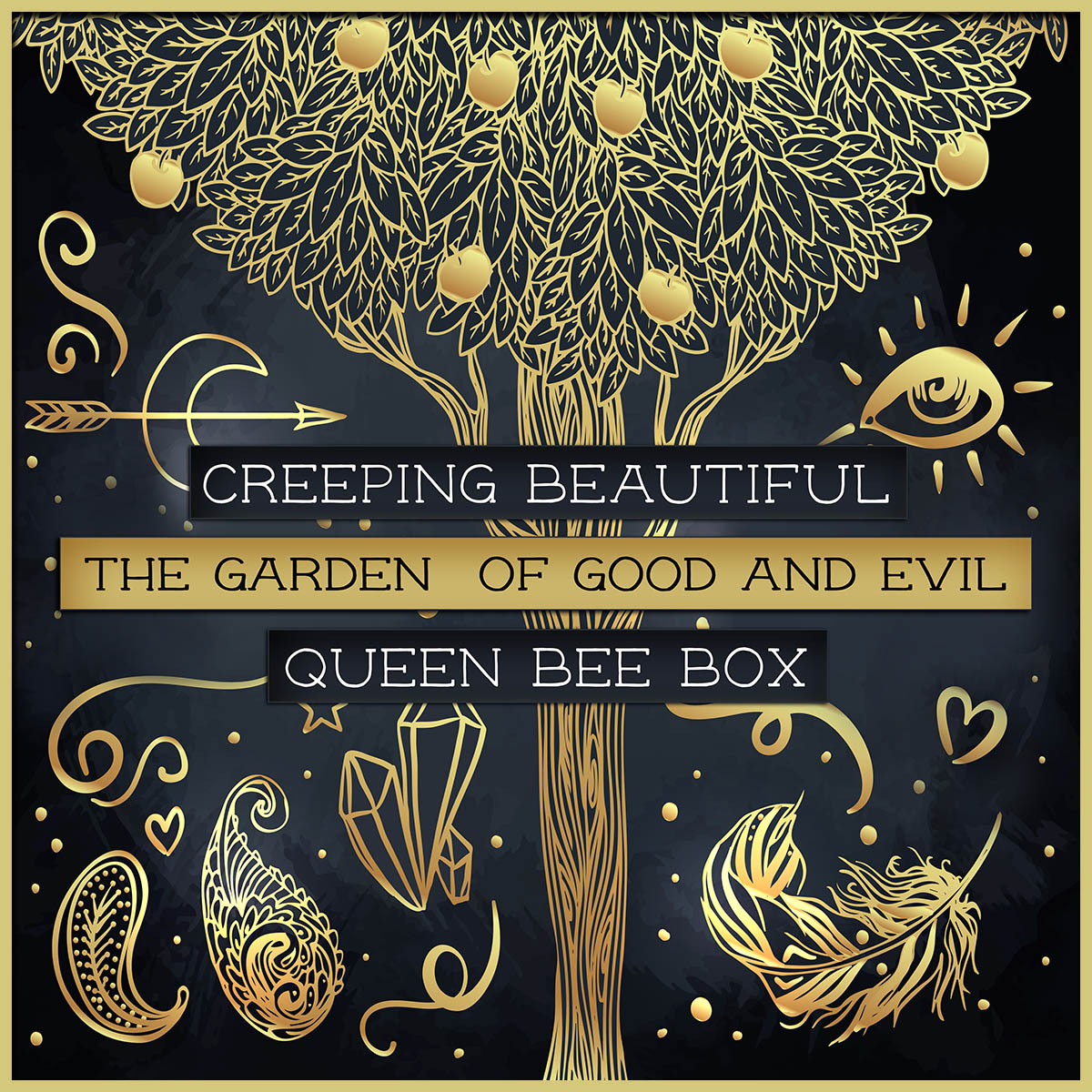 ---
CREEPING BEAUTIFUL BOX – FEBRUARY 2020
The maiden-voyage Queen Bee Box has been specially designed around the JA Huss February release, Creeping Beautiful. It contains fifteen items, all of which are based on custom designs and can be seen in detail below. Two special dust-jacket hardcovers are included. The original cover design and the special edition cover design. 
$165 – PRIORITY 2-DAY SHIPPING INCLUDED
ALL ORDERS ARE PROCESSED VIA PAYPAL. 
BOXES ORDERED BY JANUARY 31 WILL BE SHIPPED ON MONDAY, FEBRUARY 17, 2020.
ORDERS  RECEIVED AFTER JANUARY 31ST WILL BE SHIPPED AFTER THE WEEK OF FEBRUARY 17.
PLEASE ALLOW 2-3 WEEKS FOR DELIVERY AFTER ORDERING.
---
THE PRE-ORDER FOR THE NEXT QUEEN BEE BOOK BOX WILL BE ANNOUNCED AT THE END OF FEBRUARY AND WILL SHIP IN LATE SPRING.