AND THE WINNER IS… Crystal Graves
CONGRATS! You win the Day 8 Giveaway! Please check your EMAIL!
---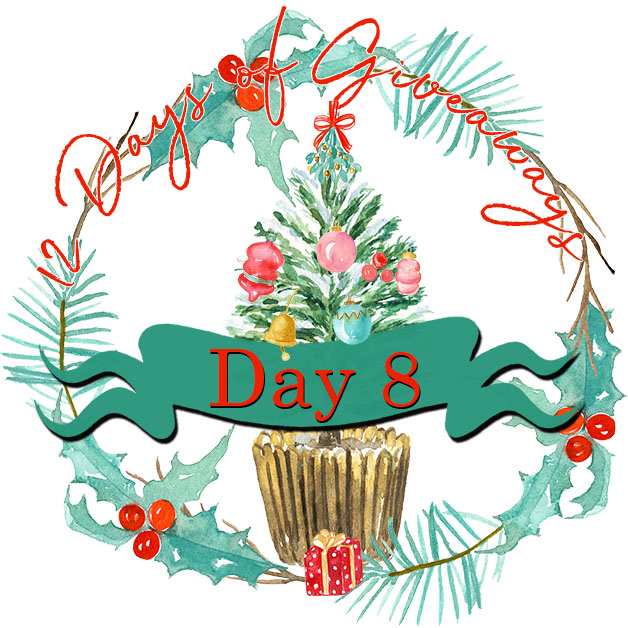 Welcome to my annual 12 DAYS OF GIVEAWAYS! 
If you're new to this – here's how it works:
1.   Each day from December 1 through December 12 I will put up a new giveaway HERE on my website with instructions on how to enter, a detailed description of the prize, and some stuff about the book or series. Each giveaway is different and each has ONE WINNER UNLESS you are the winner and you are from Australia or New Zealand.
IMPORTANT – PLEASE READ!
MY GIVEAWAYS ARE ALWAYS OPEN INTERNATIONAL BUT the United States Post Office has stopped all mail delivery to AUS and NZ. Shit is weird BUT you can still win if you're from AUS or NZ  because each giveaway has a GIFT CARD as well as a physical gift. So if the winner chosen is from AUS or NZ – there will be TWO winners. The AUS/NZ winner will get the GIFT CARD and the second winner will get the physical prize but NO gift card.
2.   Each giveaway runs UNTIL DECEMBER 13.
3.   Winners are CHOSEN and NOTIFIED on December 14. I will be notifying winners in various ways depending on how people enter. Sometimes on FB, sometimes on IG, sometimes in my FB fan group (Shrike Bikes), sometimes via email – and all winners will BE LISTED AT THE TOP OF EACH GIVEAWAY POST HERE ON MY WEBSITE on December 14.
4.   Winners have 24 hours to respond, then another winner will be chosen.
5.   ALL PRIZES WILL BE MAILED ON DECEMBER 15.  If I'm waiting on a winner to respond and they miss the December 15 mail date, that prize will be mailed when I get around to it. I live in the middle of nowhere so a trip to the post office is a "thing" for me. 🙂 So make sure you're checking for winners on the 14th.
6.   I will send newsletters announcing giveaways on December 1, December 6, December 12, and a Winner newsletter on December 14. I NEVER send this many newsletters in a month so sorry if that feels spammy. I just have quite a few readers who do not do socials and there will be at least three giveaways that do not involve socials in any way. So I need to get the word out.
7.   You can also FOLLOW MY BLOG. I will also make a blog post HERE announcing ALL WINNERS on the 14th. If you want to follow this blog there will be a form at the bottom of each post to do that. Then you get an email when I POST HERE. I don't do that often – December is the exception because of the 12 Days and my yearly "Wrap-up" post.
NO PURCHASE NECESSARY.
THAT'S IT! I HOPE YOU ALL ENJOY THIS! The world is INSANE right now so I'm just trying to spread some cheer and give back to all of you who support me and enjoy the stories I create.
DID YOU MISS THE OTHER GIVEAWAYS?
HERE ARE THE LINKS!
NOW LET'S GET ON TO THE DAY 8 GIVEAWAY!
---
GIVEAWAY #8
VIC VAUGHN IS VICIOUS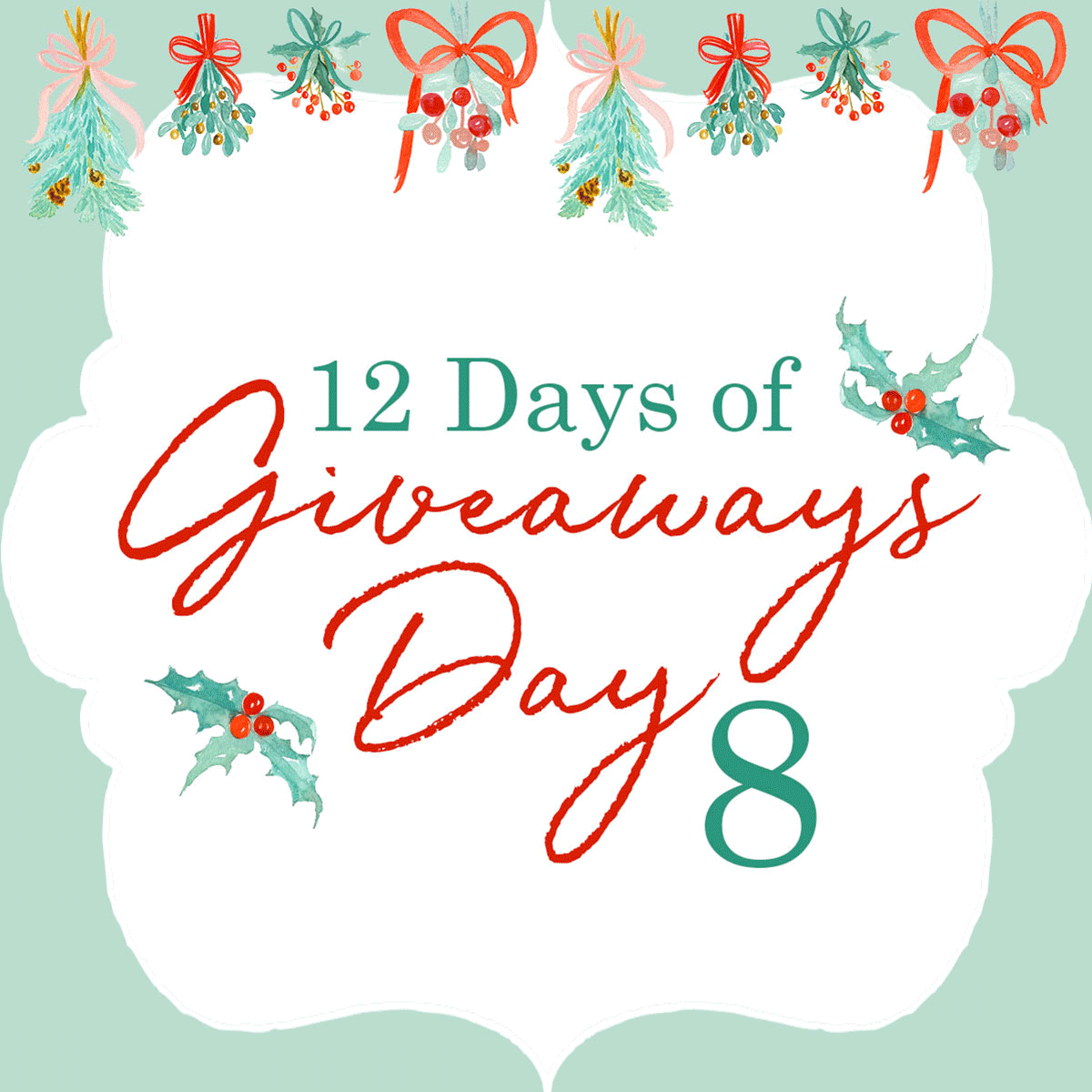 VIC VAUGHN IS VICIOUS
Vic Vaughn is Vicious is a bad-boy-trying-his best-to-win-her-back romantic comedy about a misunderstood tattoo-artist-biker called Vicious and a good girl named Daisy who ghosted him seven years ago after she came to her senses. It's filled with funny twists, dreams of grandeur, and all seven members of the most inappropriate family in all of Colorado.
My name is Vicious. God-given name, I cross my heart.
And it fits.
I'm a hot-as-f, inked-up tattoo artist at the trendiest shop in the Rocky Mountains.
I have the looks, I have the bike, I have the reputation.
That means I get the ladies.
Sure. There are lots of women out there who hate tattoos. Wouldn't be caught dead with guys like me. And that's fine. I'm not looking for girls like that.
I'm looking for that other kind of girl.
The wild one, the bad one, the crazy one.
Funny thing is… the one I fell for isn't that girl.
She's the Good Girl.
And maybe back when she was nineteen I came off as a 'maybe', but after seven years of distance I am now the definition of 'not a keeper'.
But I can be a keeper.
I can make the good girl swoon.
I can be the dream guy she never saw coming.
If she would just… not press charges… I'm pretty sure I can turn this whole relationship around.
READ FREE IN

---
HERE IS THE VIC VAUGHN IS VICIOUS PRIZE!

1. Signed Vicious Hardcover
2. Signed Vicious Special Edition Hardcover
3. Vicious Candle
4. Vicious Christmas Ornament
5. Super Swag Pack
6. Shrike Bikes Candle Tin

7. $20 Gift Card
8. Nordic Pine Soap
9. Special Edition Box
10. Gift Bag
This Special Edition box was up for sale last spring but is no longer available. So the Special Edition hardcover is out of a 100 limited-edition print run. It's also a super cute box! The Christmas ornament for this gift set is different then the one that was available in the box (if you were wondering).
---
LISTEN TO THE VICIOUS AUDIOBOOK TEASER!
This book is not free but it is Whispersynced. So if you download the ebook (free in KU or purchase on AMAZON) then you can get the audiobook for just $7.49 on Audible. It's also available on Apple Audiobooks.
NARRATED BY CJ MISSION and EMMA WILDER!
CLICK THE VID TO HEAR A SAMPLE OF CJ AS VIC!

---
AND HERE'S HOW TO ENTER TO WIN TODAY'S GIFT SET!
(1) This is a SOCIAL-MEDIA FREE GIVEAWAY!
(2) COMMENT BELOW and tell me what was your number one book or audiobook for 2021!
This is actually a hard one for me. I didn't find much this year that I would consider outstanding. Granted, I read some weird shit and I also love young adult science fiction and thrillers. So you guys are probably not interested in anything I read. I bought a LOT of audiobooks. I don't read books anymore, just audio. But most of them I didn't finish. A book has to be either absolutely amazing or very original and well told to hold my attention all the way to the end. 
BUT I did finish a few and here they are in no particular order:
---
These Walls Can Talk and the second one,The Narwhal Strikes Back by Erin Mallon (Yes, THAT Erin Mallon!) . I also listened to her other audioplay, The Net Will Appear. I loved all three of these. She's really good and of course, her narrators were all excellent. (If you don't know, Erin is a really popular romance narrator for audiobooks as well as a writer). These first two books are HILARIOUS. I could not stop laughing. It's a fictional (but kinda true!) "inside look" at the lives of romance narrators! 🙂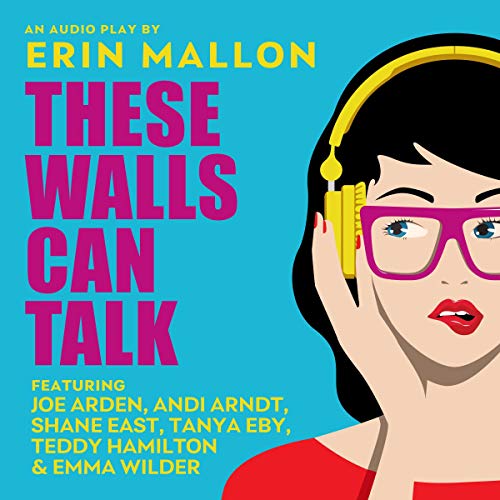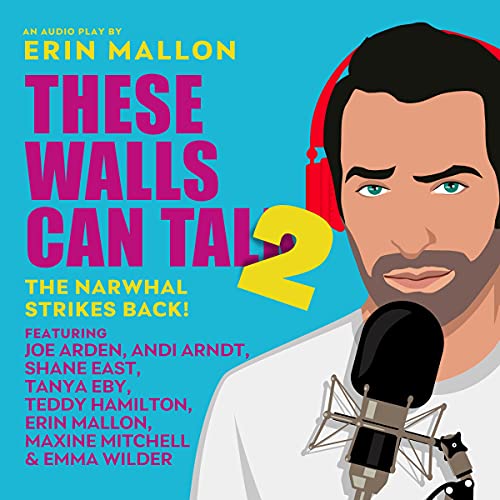 ---
Fault Lines by Emily Itami  – I actually really loved this one. Set in Japan – which I can't get enough it. I will read any Japanese story if it has a great narrator and this book did. Not a romance, more women's fiction. About a woman dissatisfied in her marriage and her secret second life away from her family.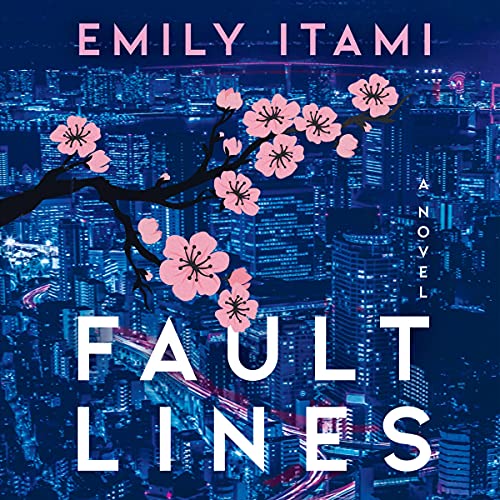 ---
The People We Keep by Allison Larkin – Really enjoyed this too. Not a perfect book, but Julia Whelan narrates, so that part is perfect. A coming of age story about a girl who runs away when she's sixteen and all the shit she goes through to find her place in the world.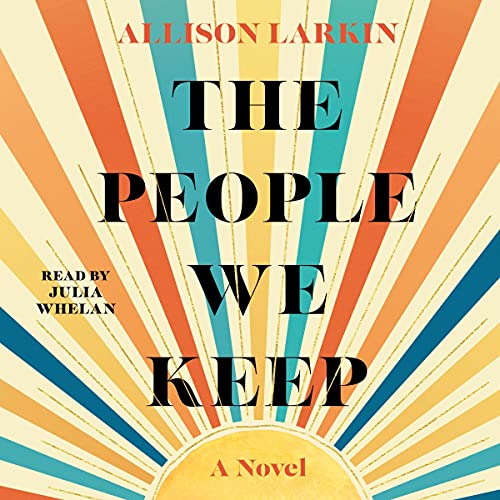 ---
Lore by Alexandra Bracken – YA Urban Fantasy. Modern-day Greek gods and a kick-ass heroine. I liked it. Every seven years there's this big contest with the ancient gods – it's VERY complicated. Like… probably need to read it twice to really understand everything. But I liked it. I probably will read it twice and I probably will get book two.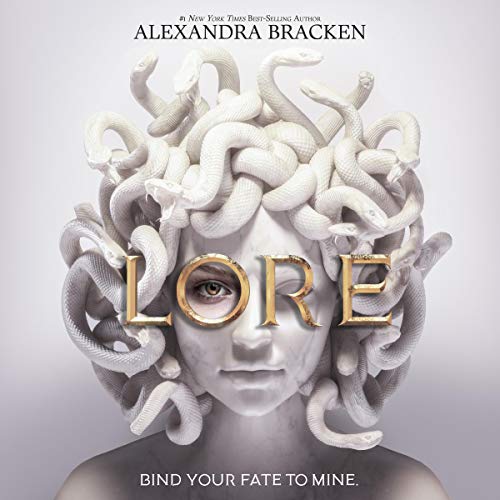 ---
The Dispatcher by John Scalzi and the second book in that short series, Murder by Other Means. These were both excellent. The only books I've ever read by Scalzi and he did not disappoint. I only wish they were longer (or he would write more about these characters). Futuristic tale about a world where everyone who is MURDERED comes back to life. But only people who are murdered. So now they have this new occupation called a "dispatcher". The Dispatchers will murder people who are close to death so they can come back. Very original story, amazing narration, and yeah- basically loved it. Thank you Terry Schott for recommending it to me! 🙂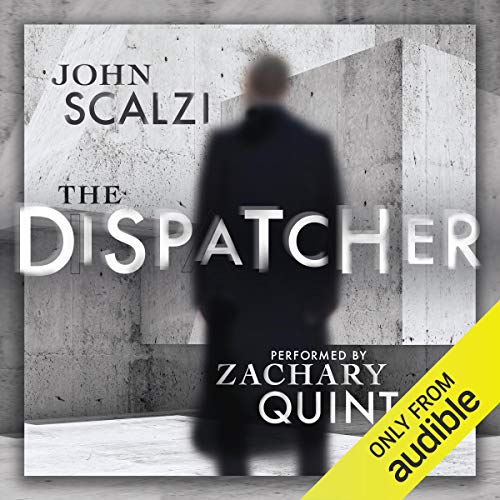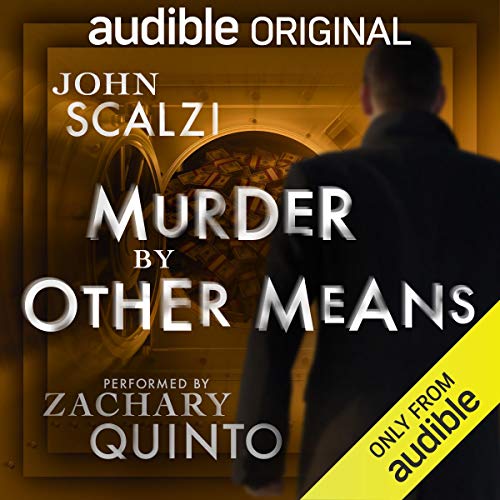 ---
The Reincarnationist Papers by D Eric Maikranz – Interesting, kept my attention, but I thought the ending fell short. About a bunch of elites who have cracked the code for remembering who they were in their past lives and how they build wealth generation after generation and blah, blah, blah. Fucking elites. I've had enough of them. lol. But I did finish the book, so… Really centers around one character and his "awakening" or the first time he actually remembered that he had lived before and how he reconnects with other reincarnationists. 
---
Where She Went by Gayle Forman – an old book that was really popular back when I first started writing fiction. But I had never listened to it. So I did. And I loved it. Maybe my favorite out of all them listed. This is a book two in a duet – the first one is about a girl who gets in a bad car accident, goes into a coma, and need to decide if she will stay and live, or just die with the rest of her family. This second one is about her boyfriend who desperately wanted her to live and it's years later. Narrated by Dan Bittner and he does a great job.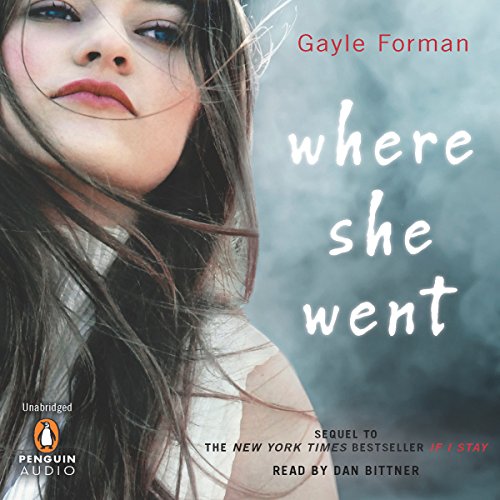 ---
Klara and the Sun by Kazuo Ishiguro – probably the most low-key disturbing book I've ever read about a near-future where children are given mRNA drugs to change their DNA to make them smarter and more competitive. And it's gotten to the point that if you do not genetically engineer your child, they don't have a chance to succeed in the word. But ALL of that is the story behind the story. The real story centers around an android called Klara who is purchased to help her "girl" through the toughest parts of the genetic engineering process. See, most of the kids DIE from this treatment. And this girl already had a sister who died, so her mother is frantic with worry that she will die too. Anyway, it's about Klara trying to save her girl and her bizarre android "culture". It was def a 5-star book, but very disturbing, much like Ishiguro's other work, Never Let Me Go. (Super fucking disturbing tale about clones who are raised for organ harvesting). I think about this book a lot.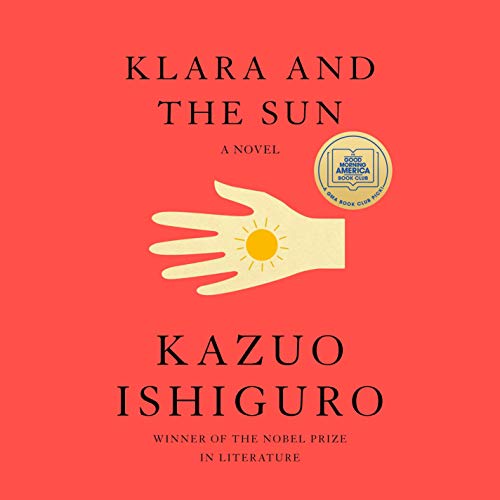 Anyway. Those were my favs. 🙂
---
HERE is a sneak peek of tomorrow's giveaway!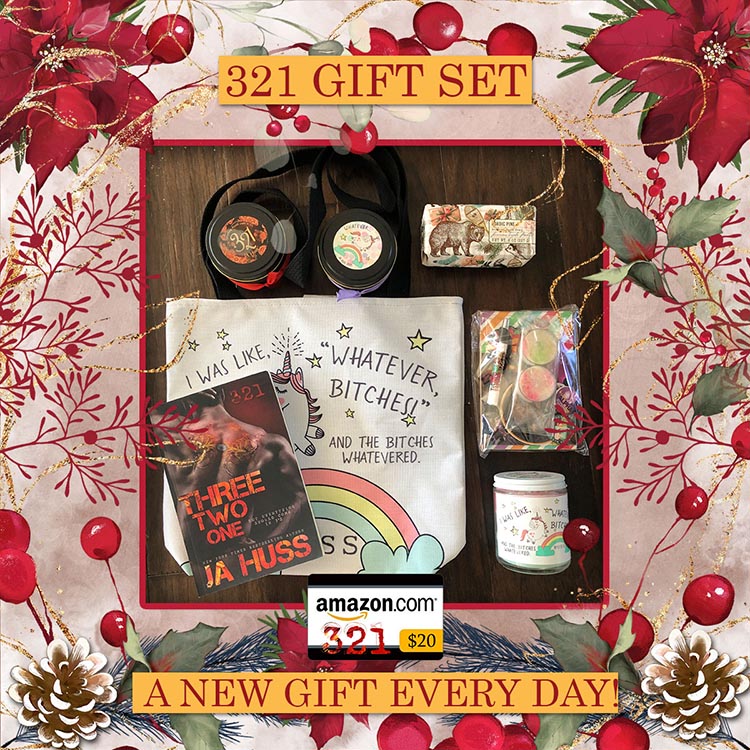 Make sure you stop by and enter!
---
BTW – THERE ARE THREE EASY WAYS TO STAY IN TOUCH with me. 
ONE – FOLLOW THIS BLOG – FILL OUT THE FORM BELOW  and you will be notified via email whenever I put up a new blog post. I usually do this about once a month unless I'm having a cover reveal, or a new release, or something special like this 12 Days of Giveaways. This is not a newsletter list. It's ONLY tied to BLOG POSTS.
Subscribe to Blog via Email
DON'T FORGET TO CONFIRM YOUR EMAIL or it won't sign you up.
---
TWO – JOIN MY NEWSLETTER – you will get an email when I send a newsletter. I don't send very many. Maybe once a month unless I'm up to something special. But you will NOT be notified of blog posts. 
DON'T FORGET TO CONFIRM YOUR EMAIL or it won't sign you up.

---
THREE – or if you don't like to get emails – YOU CAN JOIN MY FACEBOOK GROUP. This is where I hang out on the daily. We've got a nice group going with ZERO DRAMA. And if you ever have a question about something, you can tag me in there and I'll answer you. I'm literally in there all day, every day. 
---
I HOPE YOU ALL HAVE A VERY HAPPY HOLIDAY AND NEW YEAR.
Stay calm, stay safe, and let's have a great 2022!
WINNERS FOR ALL GIVEAWAYS will be chosen on December 14 and announced on FB, IG, my fan group, my blog, and my newsletter. All gifts will be mailed on December 15th with priority mail, so hopefully you get them before the big day. ALL MY GIVEAWAYS ARE ALWAYS OPEN INTERNATIONAL.