GIVEAWAY IS NOW CLOSED!
The winner of the TRAGIC Prize is: Bobbi Kinion
Please check your email!
---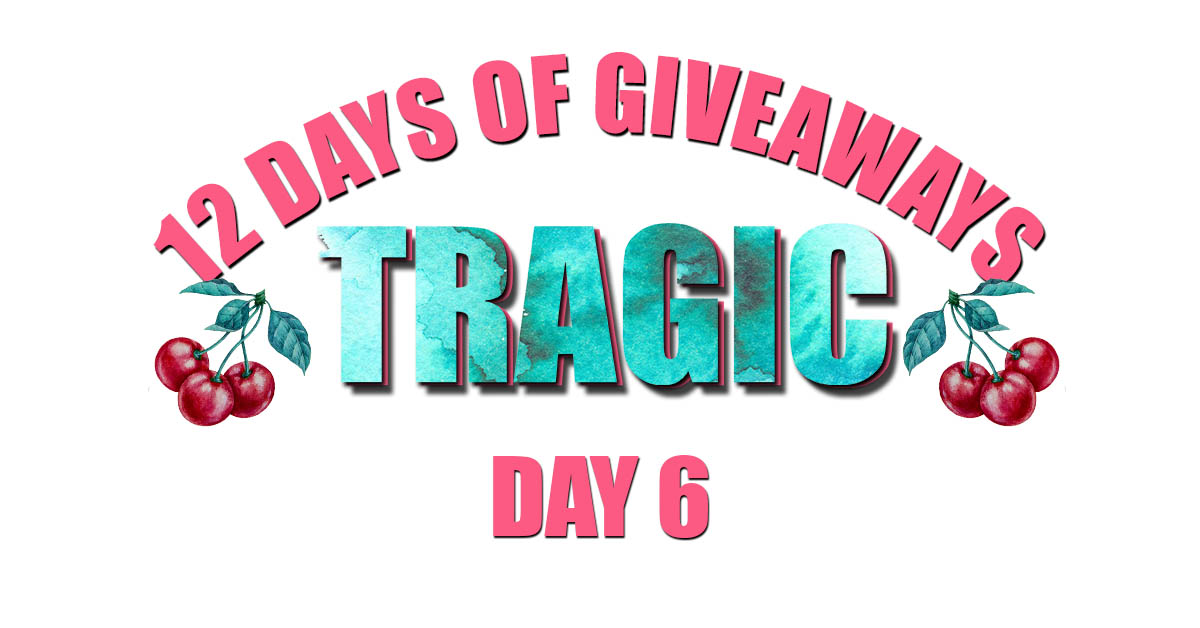 We are halfway through the 12 Days of Giveaways and today I have a big 'ol TRAGIC GIFT SET for you! Tragic was my first break-out hit and over the years the series has continued to grow. And little bits and pieces are being added to it in the Creeping Beautiful Series as well. 
THE FIRST TWO BOOKS IN THIS SERIES ARE FREE! I know some of you were saying that they weren't free international, so I spent ALL LAST WEEK trying to sort that out. FYI – We don't really control the free price-matching books on Amazon. Most of the time the books go free and there's no problem. But… every once in a while there's an issue and it takes time and effort to sort it out. So after three phone calls and several emails, these books have made it to FREE INTERNATIONALLY on Amazon. You can also get the free books on KOBO, Apple, and Nook.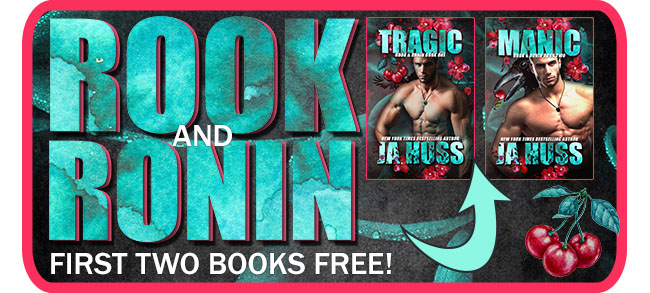 OR GRAB THEM FROM:
All the other books in the series are also FREE to read in Kindle Unlimited.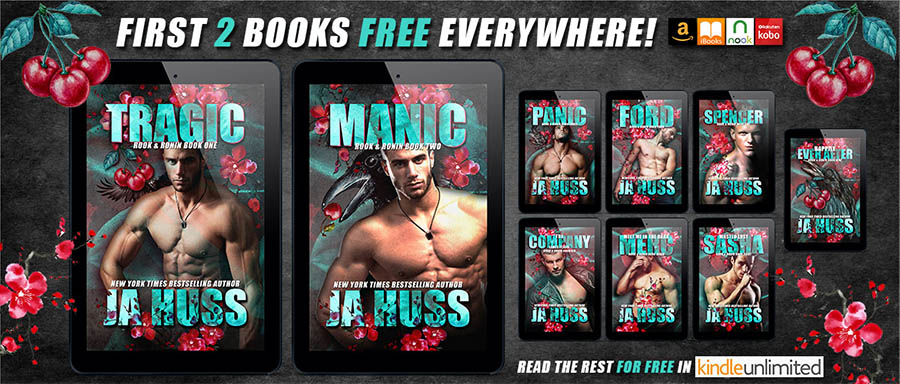 ---
The first three audiobooks in this series have just been remade and I'm very proud of the performances of JASON CLARKE and ERIN MALLON.
I have a sample for you to check out below.
The audiobooks aren't free BUT – there is an omnibus edition of the first three books and they are Whispersynced. So you can get ALL THREE AUDIOBOOKS (Nearly 20 HOURS LONG!) for just $7.49 when you buy the eBook first.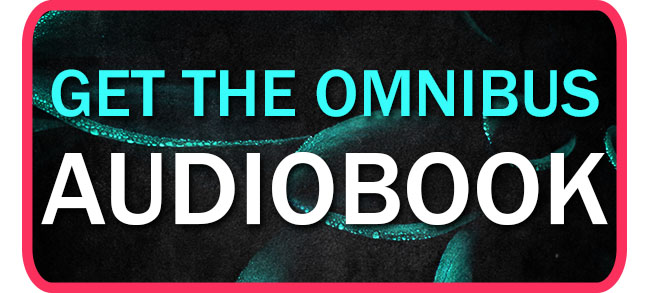 ---
HERE IS THE 'TRAGIC' PRIZE!
1. Signed Hardcover of Tragic
2. Japanese Cherry Blossom gift set
(from Bath and Body Works)
3. Delightful Holiday Soap
(from Basin – my favorite skin product store!)
4. Candy Cane Gift Bag
(Also from Basin)
5. Rook & Ronin Tealight Set
(Handmade by me – Strawberry Guava Scent)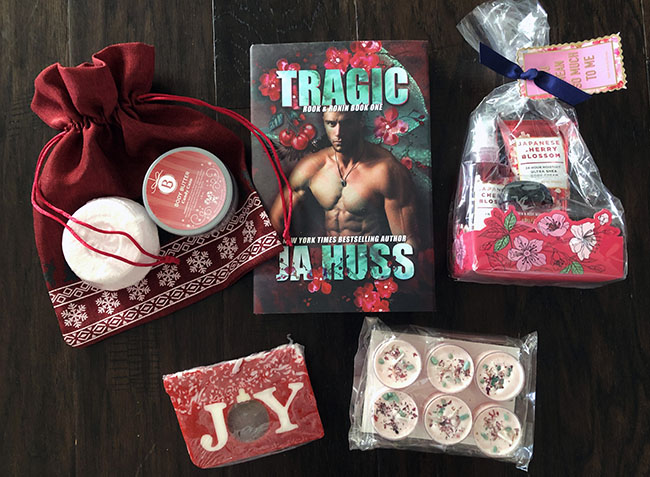 ---
AND HERE'S HOW TO ENTER TO WIN:
(1) COMMENT HERE on the blog (below) and tell me your favorite Holiday Tradition. 
WINNERS FOR ALL GIVEAWAYS will be chosen on December 14 and announced on FB, IG, my fan group, my blog, and my newsletter. All gifts will be mailed on December 15th with priority mail, so hopefully you get them before the big day. ALL MY GIVEAWAYS ARE ALWAYS OPEN INTERNATIONAL.
MY FAVORITE HOLIDAY TRADITION…
I ask this question because Christmas Eve wishing is a big theme in the Rook & Ronin books. And there are quite a few Christmas wishes in this series since it spans a pretty long period of time. 
My favorite Christmas Eve tradition is the food we make. It's always baked potato soup with French bread for dinner on Christmas Eve. I also love our Christmas cookie tradition.
But on New Years we have this old "ritual" passed down from the Romanian side of our family tree to ensure prosperity in the New Year. It came from my crazy Aunt Jody. She was the black sheep of the family. A very eccentric folk artist who was always doing risky things, and taking chances, and whenever I would complain about something when I was a kid, my Aunt Jody would say, "Ah, stop whining. It builds character!" I will never forget that. 🙂
She was the one married to "Shoes" – remember him from Bossy Bride? Well, I called him Fingers in that book, but in the End of Book Shit I explained that Fingers was really based on Shoes – AKA my Uncle Bill! Aunt Jody took me on some crazy adventures when I was a teenager. All my craziness comes from her. 
So this is her ritual and it's really simple, you just put money outside as the new year turns. Some years we put our purses and some of us just put our wallets. And if your money is outside when the new year turns over you will be prosperous. 
I explained this ritual to an author group I'm in several years ago and now I have them all doing it too! lol 
---
TOMORROW'S GIVEAWAY prize is a TAKING TURNS GIFT SET!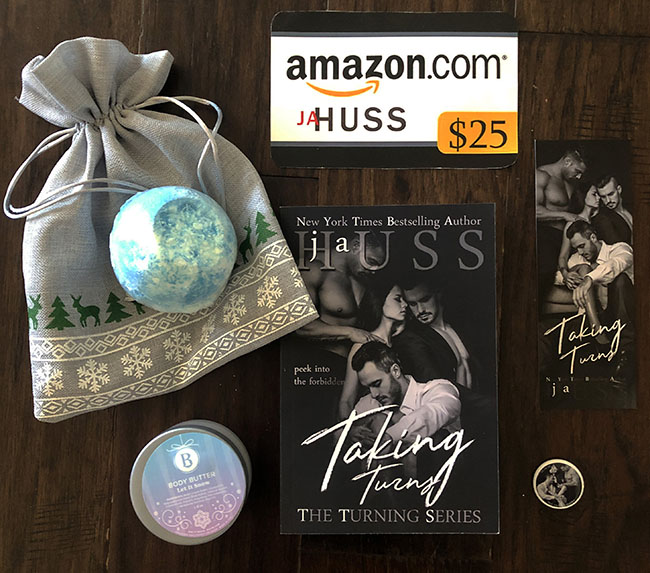 ---
Thanks for stopping by!
See you tomorrow!