GIVEAWAY IS NOW CLOSED!
The winner of the CREEPING BEAUTIFUL Prize is: Debbie Adams-Rice
Please respond to the FB PM I sent you from my personal profile with your mailing address and email for your gift card!
---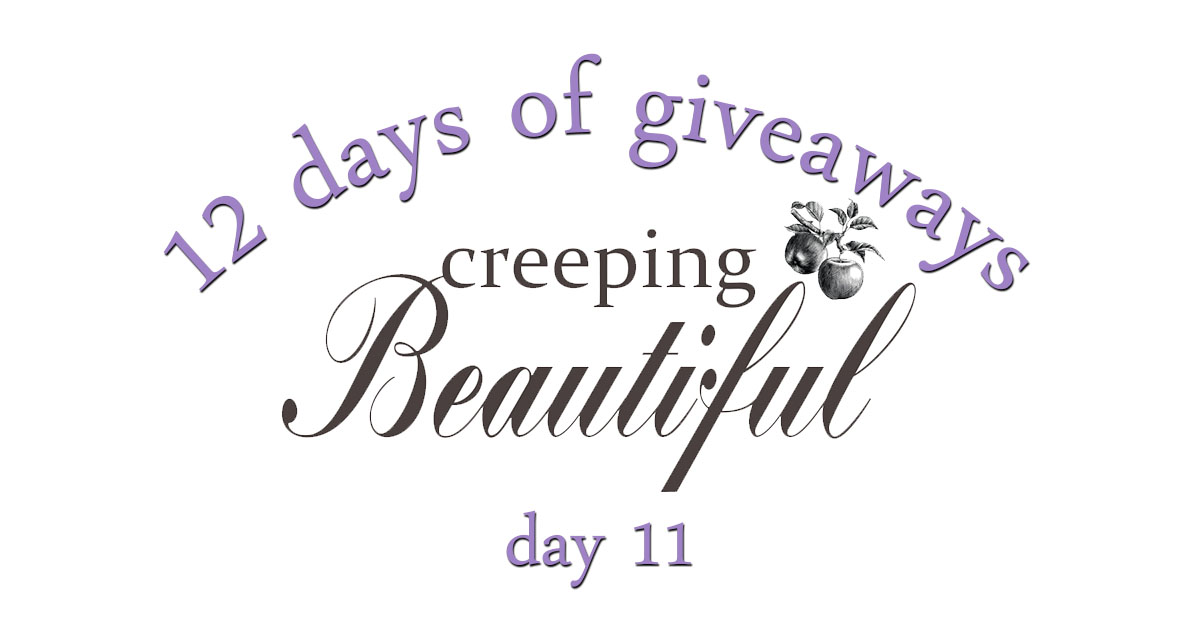 Creeping Beautiful is my only ongoing series at the moment. It has two books and there will be two more coming in mid 2021. These are spin-off books. But that can be said for nearly all my books, since most of them come from that original Rook & Ronin plot line. Which is a suspenseful "shadow government". Kinda of a hidden "underbelly" to the world that most of us never get a glimpse of.
So the characters in this book are all living in that shadow – but at the same time, trying to escape. In other books – Rook & Ronin, Meet Me in the Dark, Wasted Lust, The Company, The Misters… all these characters are "the good guys". They all do very questionable things–and none of them are "innocent", not even the kids–but they are the "the good guys".
These people in Bossy Brothers and Creeping Beautiful–these people are "the bad guys". They are the ones still one the "inside". They are the ones still "following orders". And as the story goes on you realize that they are the ones running the show.
They are easy to fall in love with, though.
Creeping Beautiful is a deep dive into the warped minds of three men who love one little girl they bought in an auction when she was ten.
It's a story about a child who was bred to kill people for the global shadow government called The Company.
It's a story about protection, and family, and the boy next door.
It's about being born into something you can't get out of.
But it's also a story about never giving up.
The narration is fantastic and even if you don't like audiobooks, you should listen to this teaser in the vid below. All four narrators are represented.
---
Creeping Beautiful
DARK ROMANTIC SUSPENSE
DESCRIPTION
McKAY
I wasn't the one who broke her but I played my part.
She came to us when she was ten. I raised her. I loved her.
I taught her how to survive in a world of evil men.
But it wasn't enough.
ADAM
I wasn't the one who saved her but I did my best.
She needed me as much as I needed her.
Bought and paid for on the auction block.
But not for the reasons you think.
She was my weapon.
DONOVAN
I wasn't the one who lied to her but I hid her truth.
She was broken before I got there.
Wild and angry. Defiant and bratty.
But she trusted me most.
She loved me best.
So I set her free.
Indie Anna Accorsi is a woman lost in her past.
A pretty little nightmare.
A gorgeous piece of misery.
A mess of lovely darkness.
She is creeping beautiful.
And now we want her back.
Right now Creeping Beautiful is on sale for $2.99 but I will be raising the prices on both books in this series to $5.99 on Monday. It's available everywhere I sell books.
---
AUDIOBOOK is not free, but it's Whispersynced on AMAZON (So you can get it for $7.49 if you already own the eBook) and available at AUDIBLE.
Narrated by JACOB MORGAN, TEDDY HAMILTON, SHANE EAST, and AVA ERICKSON.
---
HERE IS THE CREEPING BEAUTIFUL PRIZE!
1. Signed Paperback of Creeping Beautiful (Retail Cover)
2. Signed Paperback of Creeping Beautiful (Special Edition Cover)
3. Creeping Beautiful Journal
4. Creeping Beautiful Swag Set
5. Handmade Tea Lights
6. $25 Gift Card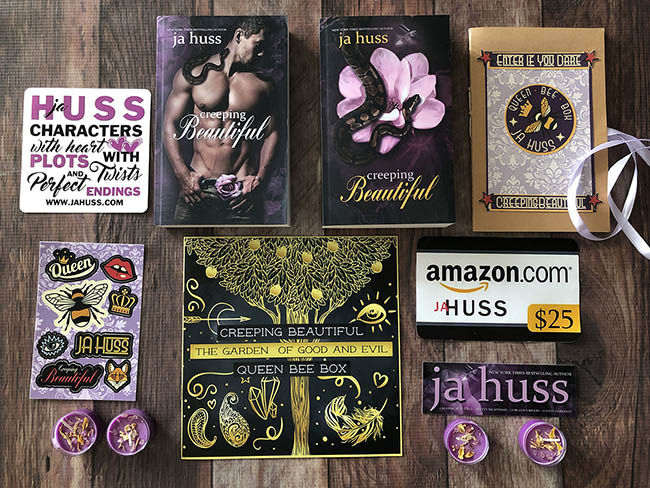 ---
AND HERE'S HOW TO ENTER TO WIN:
(1) MAKE SURE YOU ARE FOLLOWING my Facebook Author page HERE
(3) COMMENT HERE on the blog (below) just to say hi!
(#3 is not required, but I still love comments and I read every single one! I don't always have time to reply, but I really do read them all)
WINNERS FOR ALL GIVEAWAYS will be chosen on December 14 and announced on FB, IG, my fan group, my blog, and my newsletter. All gifts will be mailed on December 15th with priority mail, so hopefully you get them before the big day. ALL MY GIVEAWAYS ARE ALWAYS OPEN INTERNATIONAL.
MY WEATHER TODAY is cold and snowy.
My dogs are a huge pain in the ass when it's cold out because they hate being inside but they also hate to be outside if it's snowing and cold. So when we have days like this, they want to go in and out, in and out and it drives me nuts. Also, Blue (the malamute) hates the heater with a passion. He gets all passive aggressive when I turn the heat on. Moaning and flopping down onto the floor to stealthily complain that he's not comfortable. So when he's inside the house is always freezing.  
Today I turned the Roombas on so they want to go outside. They hate the Roombas. Blue moans about them as well.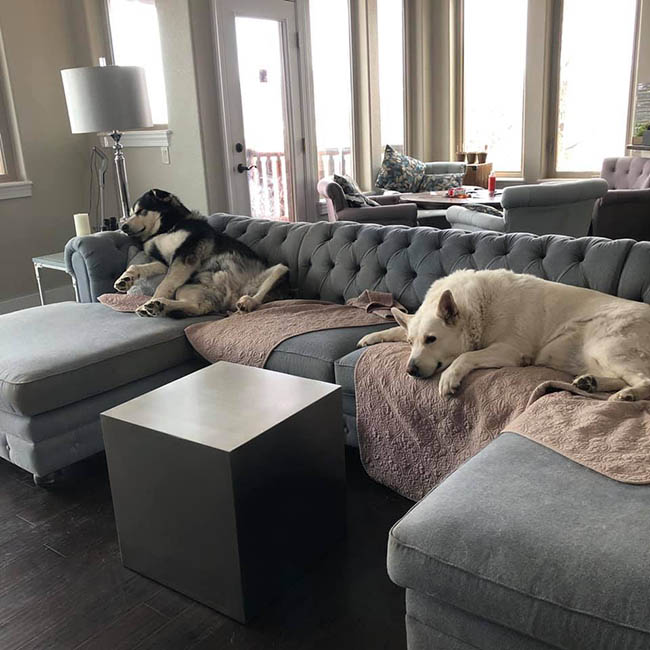 ---
TOMORROW'S GIVEAWAY prize is for BOSSY BROTHERS!!
LAST GIVEAWAY!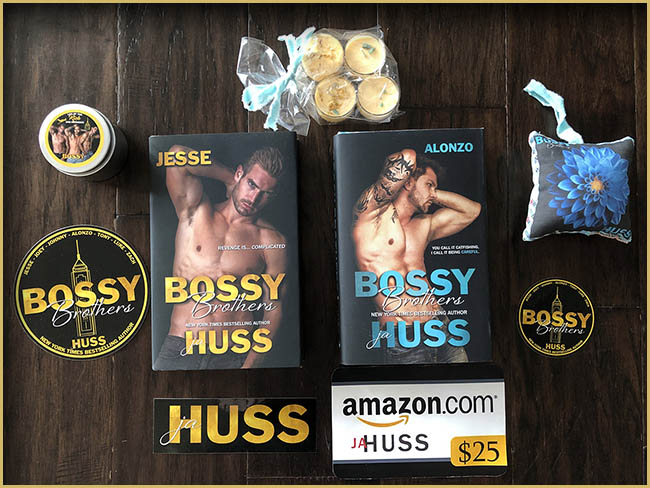 ---
THANKS FOR STOPPING BY!
SEE YOU TOMORROW!