LOOK AT THIS GORGEOUS COVER!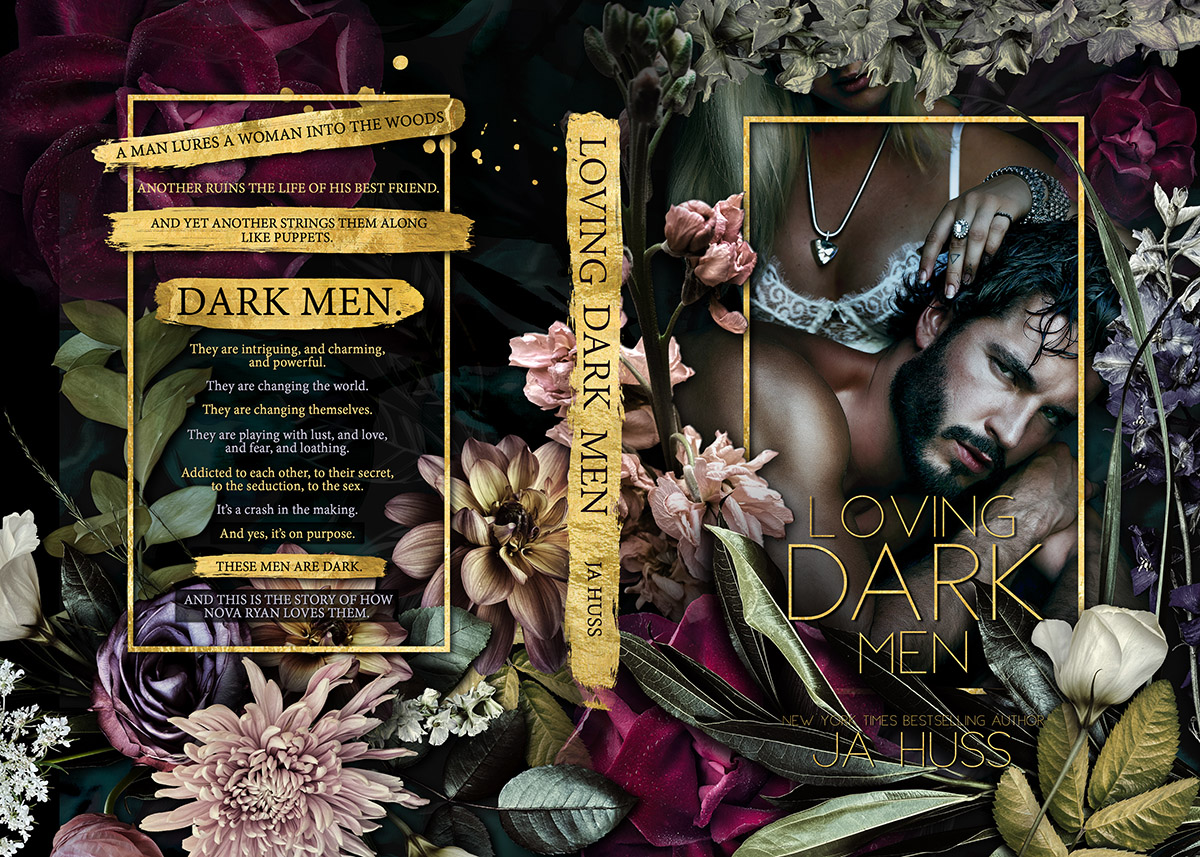 SURPRISE! I have a new book releasing this month and I'm so excited to finally share the title, description, and cover with you guys! I love this cover. Really, I love this photo. I got this photo of Andrew Biernat, and his lovely fiancée, Michelle Hertzberg, last YEAR! I've been holding it forever and now I finally get to show it off. It was taken by the incredible Wander Aguiar, of course. So I am very thankful for his artistic talent. 
So the title is, as you can see, LOVING DARK MEN. It's a romantic thriller set on a private island on a lake in New Hampshire. (Actually, a little bit leaning towards erotic, not just romantic.) You guy know how I love my private islands, right? Because where else can you get away with the crazy shit that happens in my stories?
Oh, have I mentioned this plot is a little bit crazy? I don't want to give too much away but it's intriguing, to say the least. It's kinda dark, but not Sick Heart dark. Or 321 Dark. I'd say it was taking Turns dark. in fact, there's a lot of similarities between Taking Turns and Loving Dark Men. So if you liked that one, you might like this one too. 
TO CELEBRATE THIS RELEASE, AND THE GORGEOUS PHOTO, I AM RUNNING WEEKLY GIVEAWAYS LEADING UP TO THE RELEASE. 
A kind of Christmas in July. The really special thing about these giveaways is that each signed Loving Dark Men book in the prize will have a different cover. That's right – this week's giveaway features the retail dust-jacket hardcover that will be for sale. But weeks 2, 3, and 4 will all have special edition dust-jacket hardcovers. They are all super gorgeous! 
SO MAKE SURE YOU CHECK BACK EACH WEEK AND ENTER TODAY'S GIVEAWAY BY LEAVING A COMMENT BELOW AND FILLING OUT YOUR NAME IN THE GIVEAWAY WIDGET. (The widget will choose the random winner for me, so make sure you do that part!)
---
DESCRIPTION:
A man lures a woman into the woods.
Another ruins the life of his best friend.
And yet another strings them along like puppets.
Dark men.
They are intriguing, and charming, and powerful.
They are changing the world.
They are changing themselves.
They are playing with lust, and love, and fear, and loathing.
Addicted to each other, to their secret, to the seduction, to the sex.
It's a crash in the making.
And yes, it's on purpose.
These men are dark.
And this is the messy story of how Nova Ryan loves them.
Loving Dark Men is a seductive romantic thriller that will have you turning pages well past your bedtime. A standalone book by New York Times bestselling author, JA Huss.
THIS BOOK WILL RELEASE INTO KINDLE UNLIMITED ON JULY 26, 2022. 
THIS IS A STANDALONE BOOK! IT IS NOT PART OF A SERIES AND NOT PART OF ANY OF MY OTHER WORLDS.
IT WILL BE AVAILABLE FOR PRE-ORDER ON NOOK, KOBO, AND APPLE UNTIL JULY 24, MIDNIGHT. AFTER THAT IT WILL NO LONGER BE FOR SALE ANYWHERE BUT AMAZON. 
PRE-ORDER AVAILABLE NOW




---
THE AUDIOBOOK WILL RELEASE WITH THE EBOOK, PAPERBACK, AND HARDCOVER. it will be up on pre-order soon and I will have an announcement when that goes live. 
---
GIVEAWAY