I hope you all are having a lovely holiday. I just wanted to pop into your day and say THANK YOU for all your support and love this year! So many wonderful things happened in my little corner of the book world. And I'd like to leave you with one more gift before I start my Christmas day with my family. 
Bossy Joey releases on audio on December 31st and I just wanted to drop this little sample for your listening pleasure.
(NOT SAFE FOR KIDS! LOL It's Joe Arden talking dirty!)
I'll be back on Friday with another Friday Night Freebie and then again net week with a huge END OF DECADE SHIT post! Still can't quite believe 2019 is over, let alone the twenty teens! 
Anyway, enjoy a little Christmas smut on me!
The entire Bossy Series is FREE in Kindle Unlimited!
Wanna hear a Jesse sample too?
Go ahead, indulge! It's Christmas!
---
HAVE YOU HEARD ABOUT THIS NEW FREE BOOK CLUB?
Some other author friends and I are participating in a new monthly program called THE BILLIONAIRE BOOK BOYFRIEND CLUB – it's FREE to join! Totally 100% free. Just sign up and every month you get a free book from a new author to try out.
This month's free book is TAKE ME FOR GRANTED by USA Today bestselling author K.A. Linde!
This book is FREE to Billionaire Book Boyfriend Club members only through January 9th.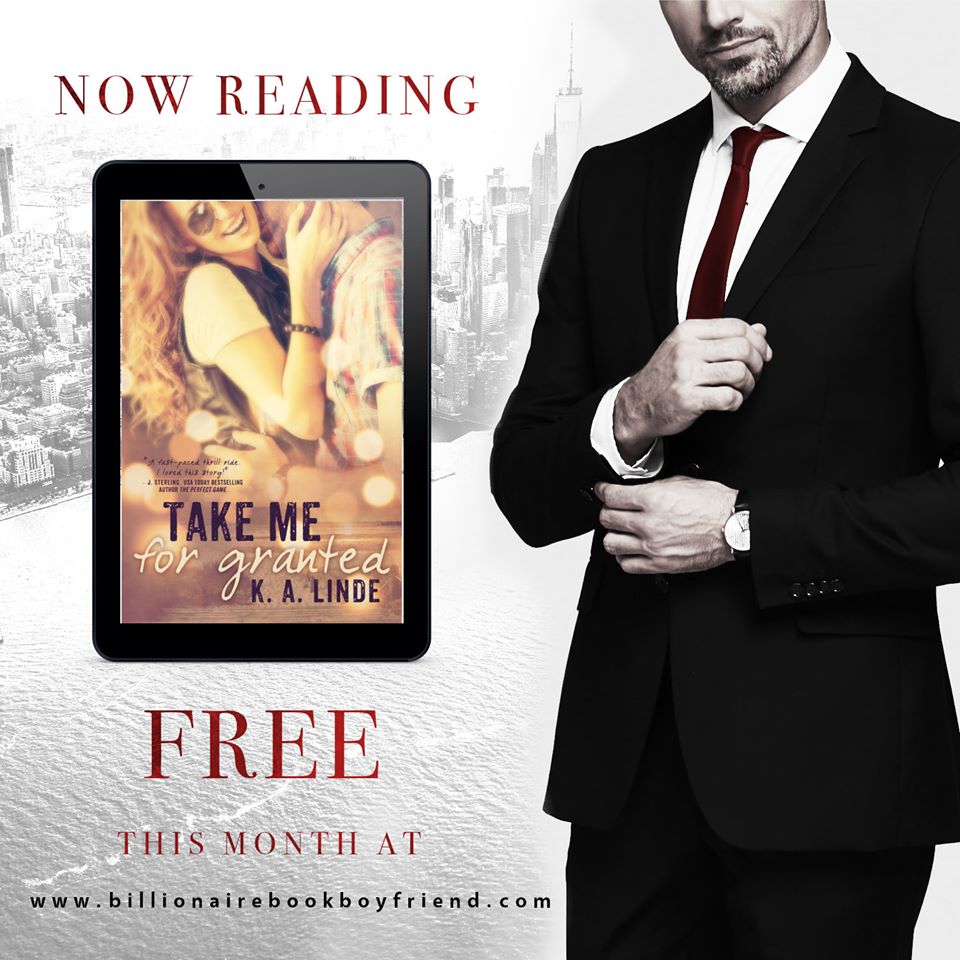 ---