I meant to release this book, and the next one in this series, last winter but it was just not going to be possible. So I know that you guys have been waiting patiently for me to get back to this series and I appreciate that patience. Gorgeous Misery is the third book in the Creeping Beautiful series and it's a switch from the characters we've been following so far. Without getting in to spoilers I will say that long-time (and much-loved) characters from the The Company series are back for your pleasure.
The Creeping Beautiful series is a spin-off of The Company and while you could read Creeping Beautiful without spoiling anything in those other books, I would not recommend that you keep going with Pretty Nightmare and Gorgeous Misery if you don't want certain plot points in The Company series spoiled for you as the events that take place in Creeping Beautiful series also take place in The Company series from the viewpoint of new and distant characters.
I almost never tell readers to avoid certain books in this way but I feel strongly about it this time. However, if you have no plans to go backwards and do not wish to read The Company and only want to enjoy this series (and so will never even know the HUGE spoiler contained within the pages of Pretty Nightmare and Gorgeous Misery) by all means, be my guest and enjoy.
This book will release on January 25, 2022 and the ebook and paperback will release with the audiobook (knock on wood that the fucking world doesn't go up in flames again). 
And so, without further ado — here is the gorgeous cover for GORGEOUS MISERY.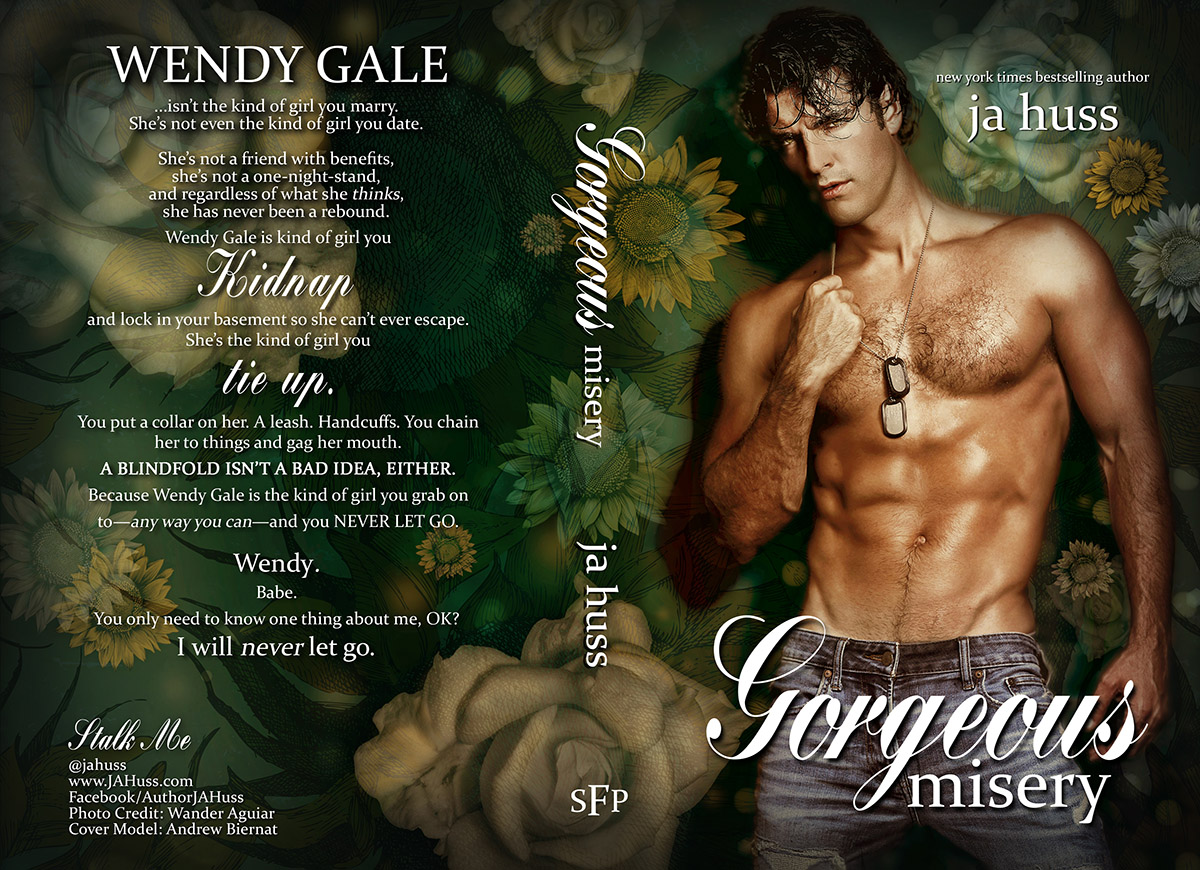 GORGEOUS MISERY
Creeping Beautiful #3
By JA Huss
Releasing January 25, 2022
Romantic Suspense
COVER MODEL: ANDREW BIERNAT
COVER PHOTO: WANDER AGUIAR
DESCRIPTION
Wendy Gale isn't the kind of girl you marry. She's not even the kind of girl you date. She's not a friend with benefits, she's not a one-night-stand, and regardless of what she thinks, she has never been a rebound.
Wendy Gale is kind of girl you kidnap and lock in your basement so she can't ever escape. She's the kind of girl you tie up. You put a collar on her. A leash. Handcuffs. You chain her to things and gag her mouth. A blindfold isn't a bad idea, either.
Because Wendy Gale is the kind of girl you grab on to—any way you can—and you never let go.
Wendy. Babe. You only need to know one thing about me, OK?
I will never let go.
Gorgeous Misery is a dark romantic thriller about one man's desperate desire to save the woman he loves at all costs. It is the third book in the Creeping Beautiful series and must be read in order.
PRE-ORDER




GORGEOUS MISERY WILL BE ON SALE AT APPLE SHOULD THEY EVER GET THEIR SHIT TOGETHER AND PUBLISH IT. SO IF YOU BUY YOUR BOOKS FROM APPLE, PLEASE BE PATIENT. IT'S OUT OF MY CONTROL. 
I'M NOT SURE WHEN THE AUDIBLE PRE-ORDER WILL GO UP BUT I THINK IT WILL BE SOON. THIS MANUSCRIPT IS GOING TO NARRATORS THE BEGINNING OF OCTOBER. 
THIS SERIES IS NOT IN KINDLE UNLIMITED AND I DON'T KNOW IF OR WHEN IT EVER WILL BE.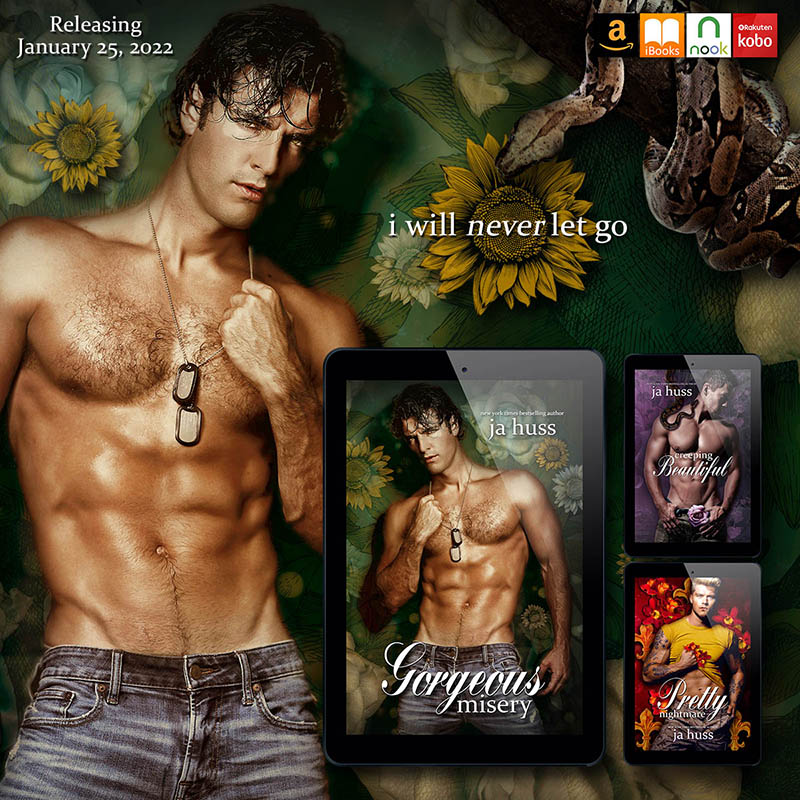 ---
OTHER BOOKS IN THIS SERIES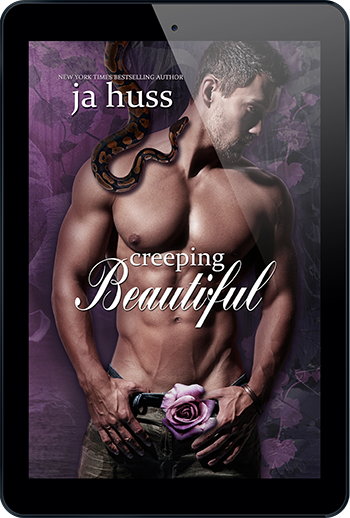 CREEPING BEAUTIFUL
---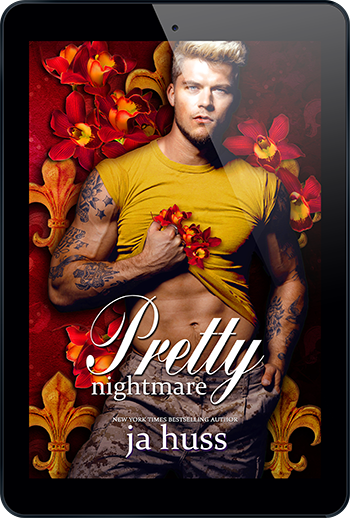 PRETTY NIGHTMARE
---
THE COMPANY SERIES
BOX SET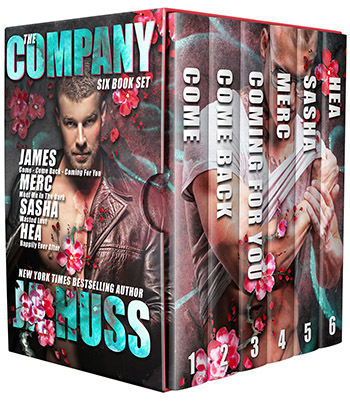 READ FREE IN KINDLE UNLIMITED
---
ROOK & RONIN SERIES
BOX SET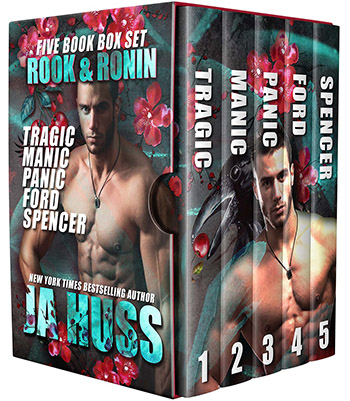 READ FREE IN KINDLE UNLIMITED
---
GIVEAWAY
$50 AMAZON GIFT CARD (MY GIVEAWAYS ARE ALWAYS OPEN INTERNATIONAL) – ENDS OCTOBER 24, 2021
GORGEOUS MISERY COVER REVEAL GIVEAWAY