THE FRIDAY NIGHT FREEBIE!
NOW BIGGER THAN EVER!
I will have guest authors co-hosting the Friday Night Freebie with me and every week there will now be TWO GIVEAWAYS! One major prize here on the blog and one gift card prize on Instagram! The same rules below still apply.
The Friday Night Freebie is super simple. The giveaway starts every Friday afternoon (usually between 3-4 PM Mountain Time) and it ends Monday at 12:01 AM. Winners are chosen and announced on Monday. Very short giveaway. Super fun thing to do real quick.
Your chances of winning are pretty high because this ONLY runs on my blog. No other blogs host it so there won't be very many people entering.
YOU DO NOT HAVE TO DO "ALL THE THINGS" IN THE RAFFLECOPTER. You enter the way you like best. So if you don't want to join a newsletter list – DON'T. If you don't want to share a post on Facebook, SKIP IT.
None of it is required. As long as you enter at least one way, you're eligible to win.  And there is ALWAYS a very simple "Leave a comment" option. I love comments! 
---
This week's giveaway is also co-sponsored by RINA KENT. She has her own prize and her own winner for two signed paperbacks. That Rafflecopter is below.
Also, there are two BONUS giveaways attached to this post. One on Instagram and one in my Facebook Fan Group. So LOTS AND LOTS OF WINNERS are coming this Monday! Make sure you enter them all!
---
IF YOU ARE A ROMANCE AUTHOR and would like to co-sponsor a FRIDAY NIGHT FREEBIE with me, join THIS FACEBOOK GROUP FOR DETAILS! 
---
THIS WEEK'S SPONSOR IS
ME

I released Creeping Beautiful this week. This is a book one in a brand new four-book series about four brand-new characters who live in an old world of mine. The characters are Indie, Adam, McKay, and Donovan. Plus the boy next door (Nathan) and two characters who pop in from my older Company series (James Fenici and Nick Tate).
There's also a bonus scene linked at the end that is all Nick Tate. 
Creeping Beautiful is proof that dark romance can be gorgeous. It's a lovely, twisted tale about love and friendship in many forms and people who have more than one soul mate. It's a cinematic journey through the swamps of Louisiana and the heads of killers who would do anything to save the little girl they pledged to protect when she was ten.
Dark Romance can be beautiful. I promise you, it can!
The response I've gotten from this book has been phenomenal and I couldn't be more pleased with the way this story turned out. Everyone who read agrees that there is a whole lot of mind-fucking going on – and there is. But I'm just getting started. The second book, Pretty Nightmare, is already up for pre-order and I promise you – if you think Creeping Beautiful was a wild ride, you haven't seen anything yet!
I hope you get LOST in this story.

I hope you envision Old Home the way I did.

I hope you can see the duck lake, and the river, and the town where Indie and Nathan get ice cream.

I hope you ramble around the woods the way Indie did.

I hope you can envision McKay making pancakes, and Donovan as a doctor, and Adam as the leader who holds them all together.

I want you to see Nathan's little cottage house in your mind and picture him and Indie as best friends.

I want you to smile at the fireflies, and sidestep the snakes, and eat ice cream up in that tree house.

Go ahead. Live in it. It's OK. That's what stories are for.
MAKE CREEPING BEAUTIFUL YOUR WEEKEND READ!

---
THIS WEEK'S PRIZE IS:
$50 GIFT CARD
CLOTH BOOKMARK
HANDMADE JOURNAL
SIGNED HARDCOVER
HANDMADE BEE SOAPS
---
ABOUT JA HUSS
JA Huss is the New York Times Bestselling author of 321 and has been on the USA Today Bestseller's list 21 times in the past five years. She writes characters with heart, plots with twists, and perfect endings.
Her new sexy sci-fi romance and paranormal romance pen name is KC Cross and she writes novels and teleplays collaboratively with actor and screenwriter, Johnathan McClain.
Her books have sold millions of copies all over the world, the audio version of her semi-autobiographical book, Eighteen, was nominated for a Voice Arts Award and an Audie Award in 2016 and 2017 respectively. Her audiobook, Mr. Perfect, was nominated for a Voice Arts Award in 2017. Her audiobook, Taking Turns, was nominated for an Audie Award in 2018. Five of her book were optioned for a TV series by MGM television in 2018. And her book, Total Exposure, was nominated for a RITA Award in 2019.
She lives on a ranch in Central Colorado with her family.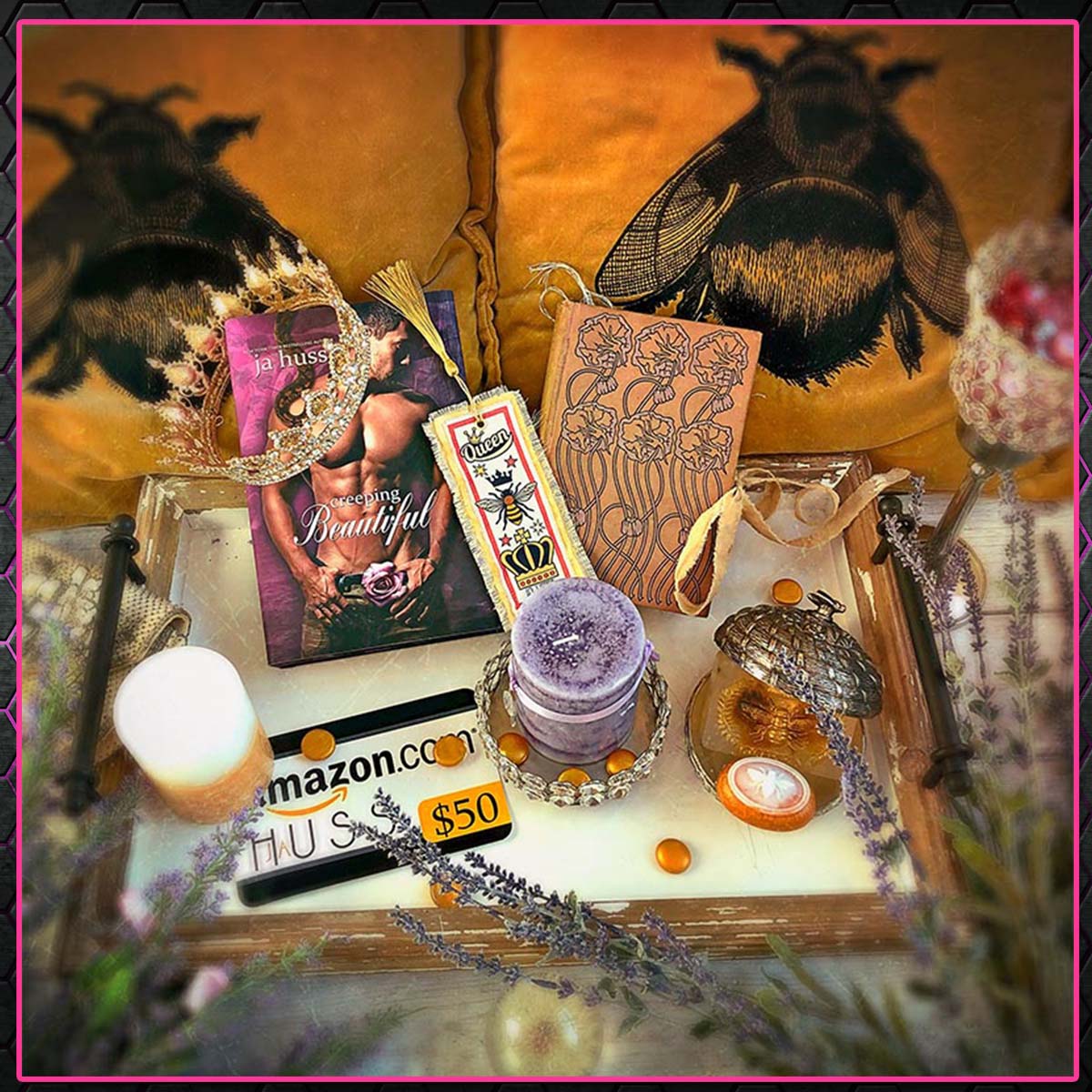 CHECK OUT THE JOURNAL AND SOAPS!

This is my "Leave a comment question" for the Rafflecopter below!
I've written a lot of romance books and that means I've written a lot of DREAM DATES! If you could pick any dream date below, which would you choose?
A) Stargazing on the beach that is not private, but the way he looks at you makes you feel like you're alone on a deserted island drifting in a sea of stars. (Mateo's date with Shannon – Eighteen)
B) A five-star hotel in Vegas, private date at the Shark Reef aquarium, and slow-dancing to the music of a captured sea before submitting in the most delicious way possible. (Ford's Date with Ashleigh – Ford)
C) A private yacht in the Caribbean, swimming with dolphins at midnight, then rocking each other's world to the rhythm of the ocean. (Johnny's date with Megan – Bossy Brothers: Johnny)

Click the "Leave a blog post comment" option!
STALK JA HUSS AT ALL THESE PLACES!
---
THERE ARE TWO BIG GIVEAWAYS THIS WEEK!
(AND TWO WINNERS!)
THE SECOND SPONSOR IS:
RINA KENT

THE SECOND PRIZE IS:
Readers choice of two signed paperbacks:
Deviant King: A Dark High School Bully Romance
(Royal Elite Book 1)
Steel Princess: A Dark High School Bully Romance
(Royal Elite Book 2)
Twisted Kingdom: A Dark High School Bully Romance
(Royal Elite Book 3)
---
ABOUT RINA KENT
Rina Kent in an international bestselling author of everything enemies to lovers romance.
Darkness is her playground, suspense is her best friend, and twists are her brain's food. However, she likes to think she's a romantic at heart in some way, so don't kill her hopes just yet. Her heroes are anti-heroes and villains because she was always the weirdo who fell in love with the guys no one roots for. Her books are sprinkled with a touch of mystery, a healthy dose of angst, a pinch of violence, and lots of intense passion. Rina spends her private days in a peaceful town in North Africa daydreaming about the next plot idea or laughing like an evil mastermind when those ideas come together.
---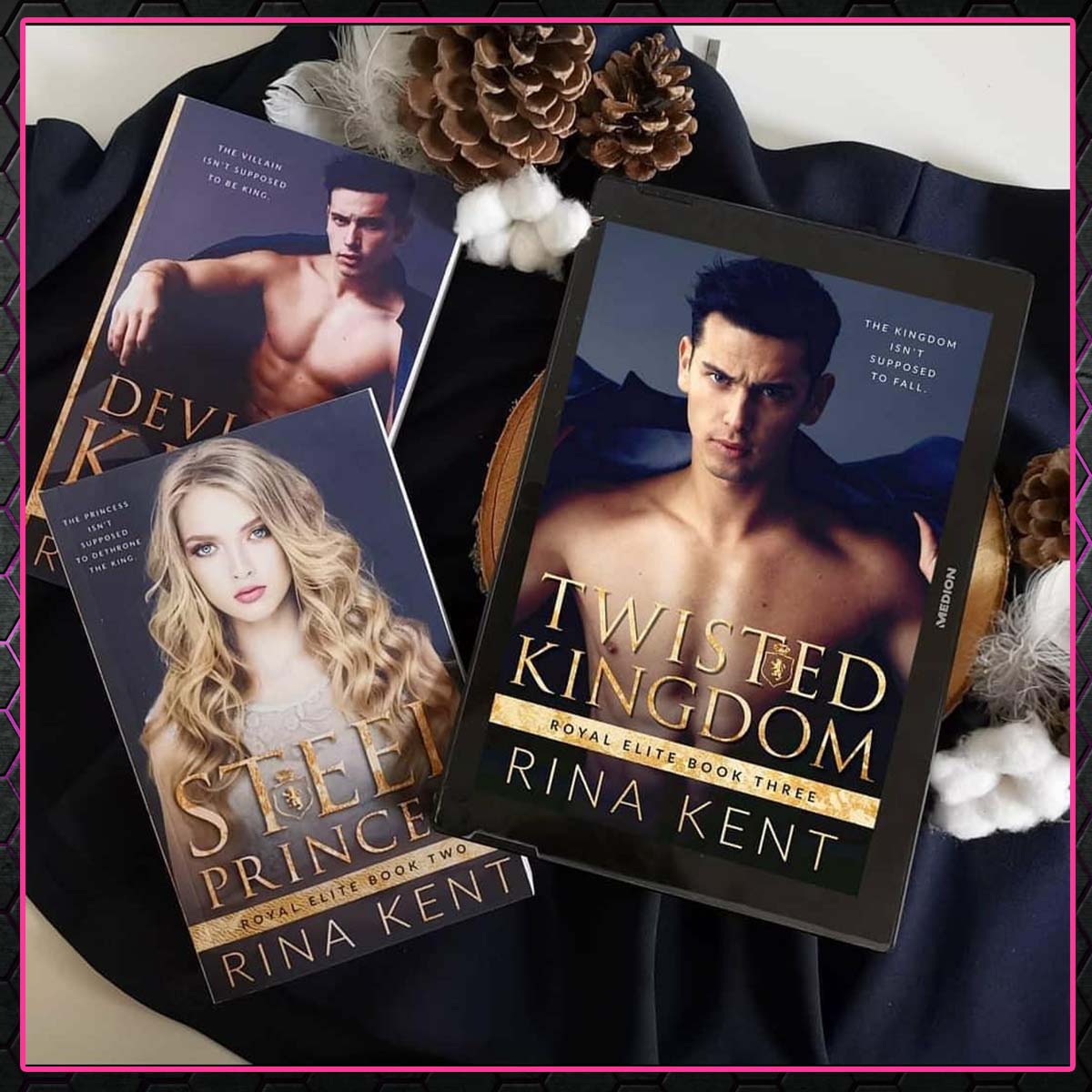 You **HAVE** to choose 😉
A) A sexy psychopath
B) A brooding rich alpha-hole
C) An irresistible monster
D) Dark and deadly bully

Click the "Leave a blog post comment" option!
---
STALK RINA KENT AT ALL THESE PLACES!
GIVEAWAYS ARE ALWAYS OPEN INTERNATIONAL!
Winners are picked at random using the Rafflecopter app. NO INFORMATION on the Rafflecopter will EVER be shared with another party. Nor will I ever use your private information in way you have not authorized. i.e. I will NOT be secretly adding you to my email list! 😉
---
If you're not following my blog make sure you subscribe! You'll get an email every time I post a new Friday Night Freebie!
Subscribe to Blog via Email
Join 4,937 other subscribers
---

ENTER THE BONUS GIVEAWAY ON INSTAGRAM!
IT'S ANOTHER HUGE PRIZE!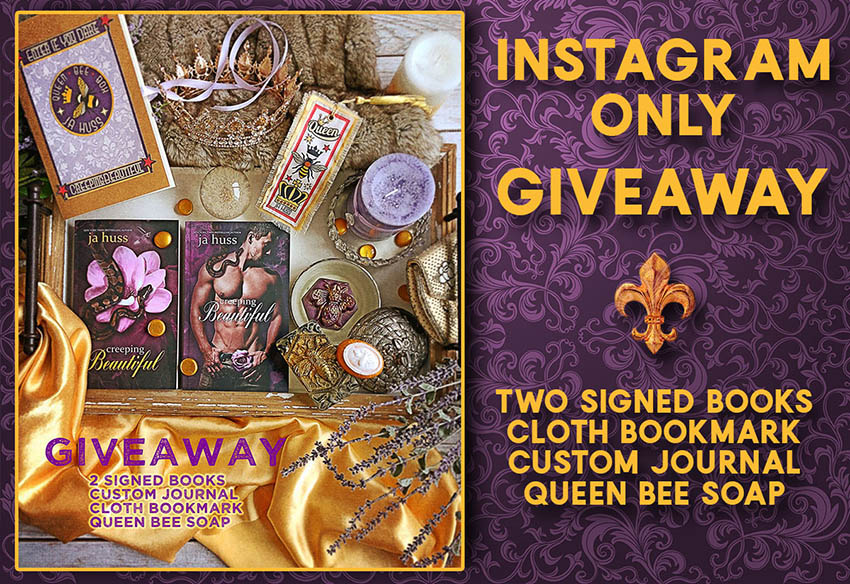 BONUS GIVEAWAY IN THE JA HUSS READER GROUP!
IT'S ANOTHER HUGE PRIZE!
(If you're not already a member just ask to join and someone will add you as soon as they see your request)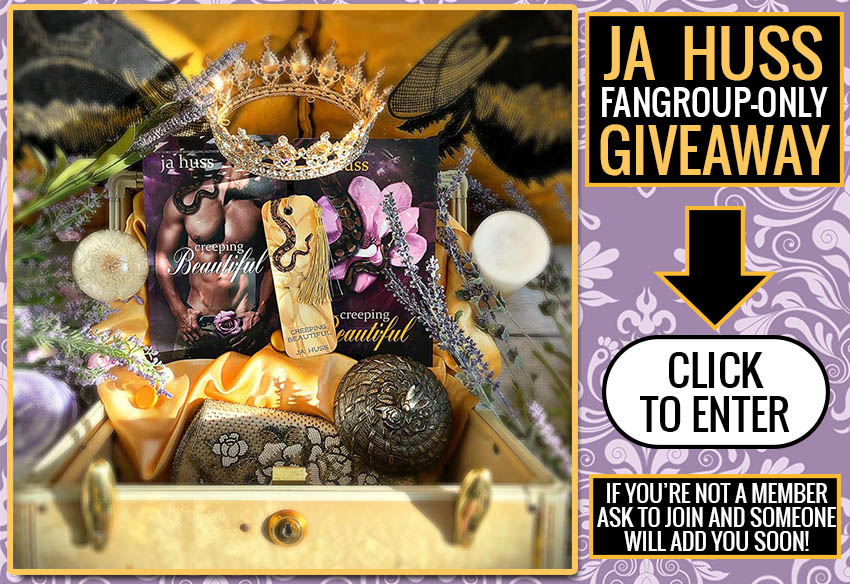 ENTER BIG GIVEAWAY 1!
EVERYTHING IS OPTIONAL
ENTER THE WAY YOU LIKE BEST!
---
ENTER BIG GIVEAWAY 2!
EVERYTHING IS OPTIONAL
ENTER THE WAY YOU LIKE BEST!
---
MY NEWEST RELEASES
Thanks for stopping by! Come back soon!