THE FRIDAY NIGHT FREEBIE IS BACK!
The Friday Night Freebie is super simple. The giveaway starts every Friday afternoon (usually between 3-4 PM Mountain Time) and it ends Monday at 12:01 AM. Winners are chosen and announced on Monday. Very short giveaway. Super fun thing to do real quick.
Your chances of winning are pretty high because this ONLY runs on my blog. No other blogs host it so there won't be very many people entering.
YOU DO NOT HAVE TO DO "ALL THE THINGS" IN THE RAFFLECOPTER. You enter the way you like best. So if you don't want to join a newsletter list – DON'T. If you don't want to share a post on Facebook, SKIP IT.
None of it is required. As long as you enter at least one way, you're eligible to win.  And there is ALWAYS a very simple "Leave a comment" option. I love comments! 
---
IF YOU ARE A ROMANCE AUTHOR and would like to co-sponsor a FRIDAY NIGHT FREEBIE with me, feel free to fill out this form!
---
THIS WEEK'S PRIZE IS:
ROMANCE BOOK JOURNAL
SWAG BAG
NAKED LOVE SIGNED BY JEWEL E. ANN
I was at Book Bonanza last weekend and managed to find just a few spare moments to pick up a few signed books to give away here on the Friday Night Freebie!
One of them is this week's prize – a signed copy of Naked Love by Jewel E. Ann. Such a delight to meet Jewel E Ann in person (finally!)
We've been at other signings together before but this was the first time I got to say hi! There's also a little big of her swag in this giveaway plus a swag bag that I gave away at BB as well.
AND another vintage romance book journal. I've got some detailed pics of this one below for you to check out before you enter.

(click on the pics to make them open full size – then hit the back button to return to giveaway!)
INCLUDED IN THIS WEEKS FNF:
ROMANCE BOOK JOURNAL

SWAG BAG

NAKED LOVE SIGNED BY JEWEL E. ANN
GIVEAWAYS ARE ALWAYS OPEN INTERNATIONAL!
Winners are picked at random using the Rafflecopter app. NO INFORMATION on the Rafflecopter will EVER be shared with another party. Nor will I ever use your private information in way you have not authorized. i.e. I will NOT be secretly adding you to my email list! 😉
---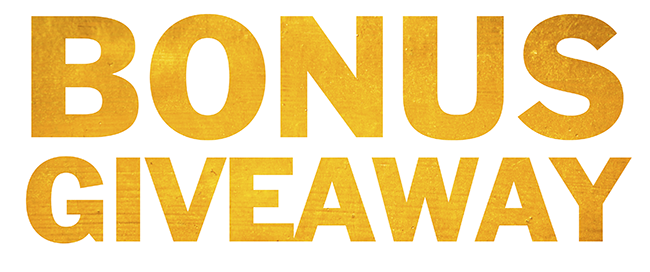 VEILED VIXEN COVER REVEAL GIVEAWAY

BOSSY BROTHERS: JOEY RELEASE DAY GIVEAWAY

---
If you're not following my blog make sure you subscribe! You'll get an email every time I post a new Friday night Freebie!
Subscribe to Blog via Email
Join 4,937 other subscribers
---
ENTER THE GIVEAWAY
EVERYTHING IS OPTIONAL
ENTER THE WAY YOU LIKE BEST!
---
NEW AUDIOBOOKS!
MY NEWEST RELEASES!
READ THEM ALL FREE IN KINDLE UNLIMITED!
Thanks for stopping by! Come back soon!