BLOOD LOVERS
By JA Huss
American Vampires, #1
Dark Paranormal Romance
Releasing: 2-28-23
COVER PHOTO: Wander Aguiar
COVER DESIGN: JA Huss
COVER MODEL: Clever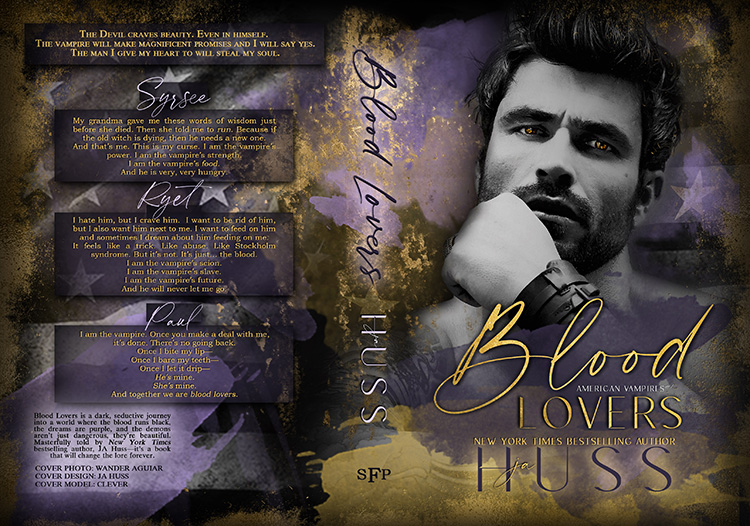 The Devil craves beauty. Even in himself.
The vampire will make magnificent promises and I will say yes.
The man I give my heart to will steal my soul.
Syrsee
My grandma gave me these words of wisdom just before she died.
Then she told me to run.
Because if the old witch is dying, then he needs a new one.
And that's me.
This is my curse.
I am the vampire's power.
I am the vampire's strength.
I am the vampire's food.
And he is very, very hungry.
Ryet
I hate him, but I crave him.
I want to be rid of him, but I also want him next to me.
I want to feed on him and sometimes I dream about him feeding on me.
It feels like a trick. Like abuse.
Like Stockholm syndrome.
But it's not. It's just… the blood.
I am the vampire's scion.
I am the vampire's slave.
I am the vampire's future.
And he will never let me go.
Paul
I am the vampire.
Once you make a deal with me, it's done.
There's no going back.
Once I bite my lip—
Once I bare my teeth—
Once I let it drip—
He's mine.
She's mine.
And together we are blood lovers.
Blood Lovers is a dark, seductive journey into a world where the blood runs black, the dreams are purple, and the demons aren't just dangerous, they're beautiful.
---

THIS BOOK WILL BE IN

KINDLE UNLIMITED ON RELEASE DAY

– AND

DELETED

FROM SALE ON ALL OTHER VENDORS EXCEPT AMAZON AND AUDIBLE
LINKS: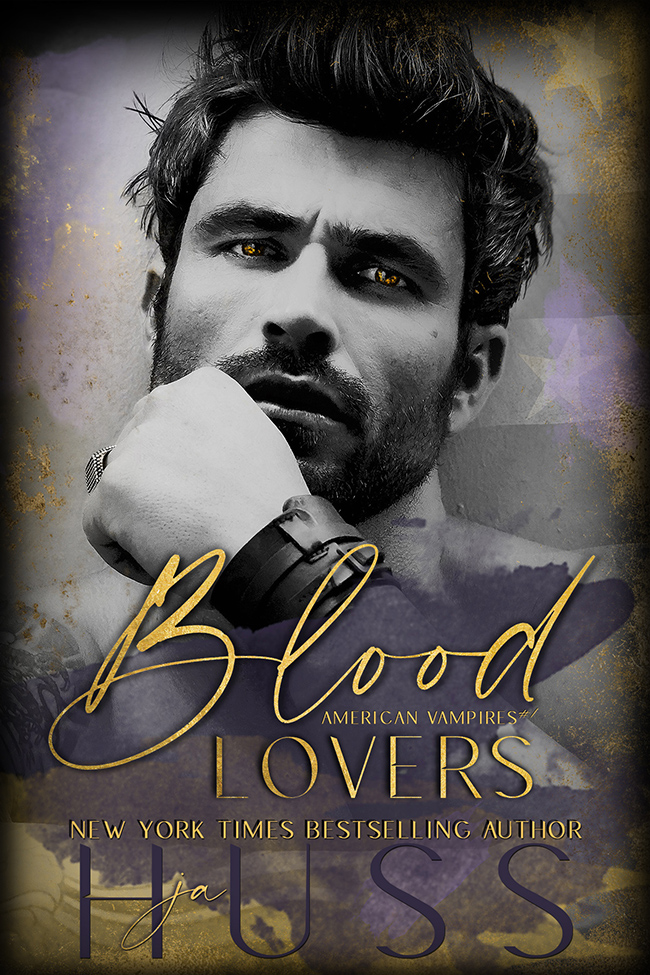 ---
GIVEAWAY
LIMITED EDITION BLOOD LOVERS BOOK BOX
PRIZE:
$50 Gift Card
Blood Lovers Box
Signed copy of Blood Lovers
Blood Lovers notepad
Blood Lovers magnet
Blood Lovers sticker sheet
HERE'S HOW TO ENTER…
LEAVE A COMMENT BELOW and tell me… WHO IS YOUR MOST FAVORITE VAMPIRE EVER?
Personally, I love me some Damon from Vampire Diaries. But I like Eric Northman from True Blood too. Also Lestat. Actually, I like quite a few vampires… lol