Bully King
By JA Huss
Dark Bully Romance
Publishing August 5, 2020
AUDIOBOOK RELEASING SAME TIME
Narrators – Jacob Morgan, Emma Wilder
COVER PHOTO: Wander Aguiar
COVER MODEL: Andrew
COVER DESIGN: JA HUSS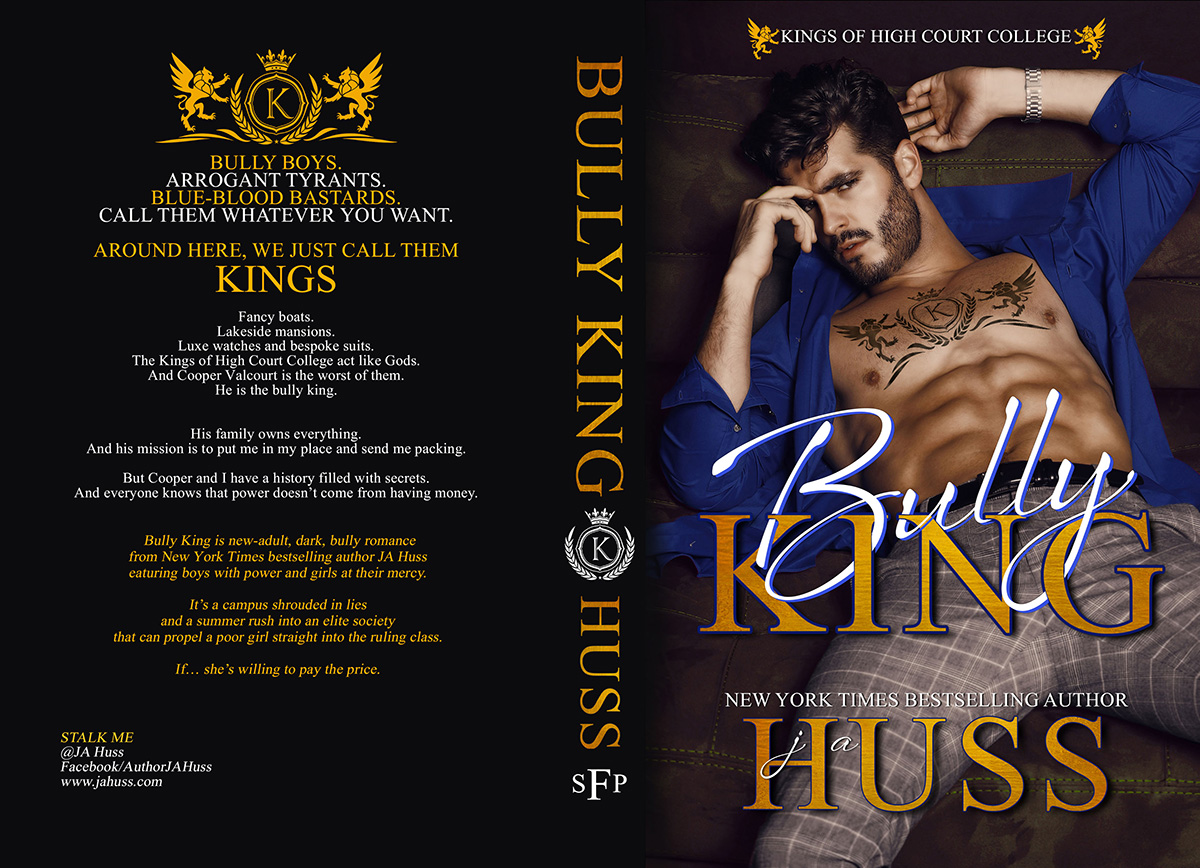 The sexy boy with power torments an outcast girl at his mercy. He wants her gone, she wants a ticket into the elite ruling class. And she's willing to pay ANY price to get it. A dark bully romance filled with sex, lies, and secrets that will bring everyone to their knees.

Bully boys.
Arrogant tyrants.
Blue-blood bastards.
Call them whatever you want.
Around here, we just call them Kings.
Fancy boats.
Lakeside mansions.
Luxe watches and bespoke suits.
The Kings of High Court College act like Gods.
And Cooper Valcourt is the worst of them.
He is the bully king.
His family owns everything.
And his mission is to put me in my place and send me packing.
But Cooper and I have a history filled with secrets.
And everyone knows that power doesn't come from having money.
It comes from holding secrets.
And I'm holding one of his.
A very dark secret that can bring him to his knees.

Bully King is new-adult, dark, bully romance from New York Times bestselling author JA Huss featuring boys with power and girls at their mercy. It's a campus shrouded in lies and a summer rush into an elite society that can propel a poor girl straight into the ruling class.
If… she's willing to pay the price.

LISTEN TO JACOB MORGAN AS THE BULLY KING – COOPER!
AUDIOBOOK RELEASING AUGUST 5

PRE-ORDER HERE





TWO GIVEAWAYS
ON MY AUTHOR PAGE HERE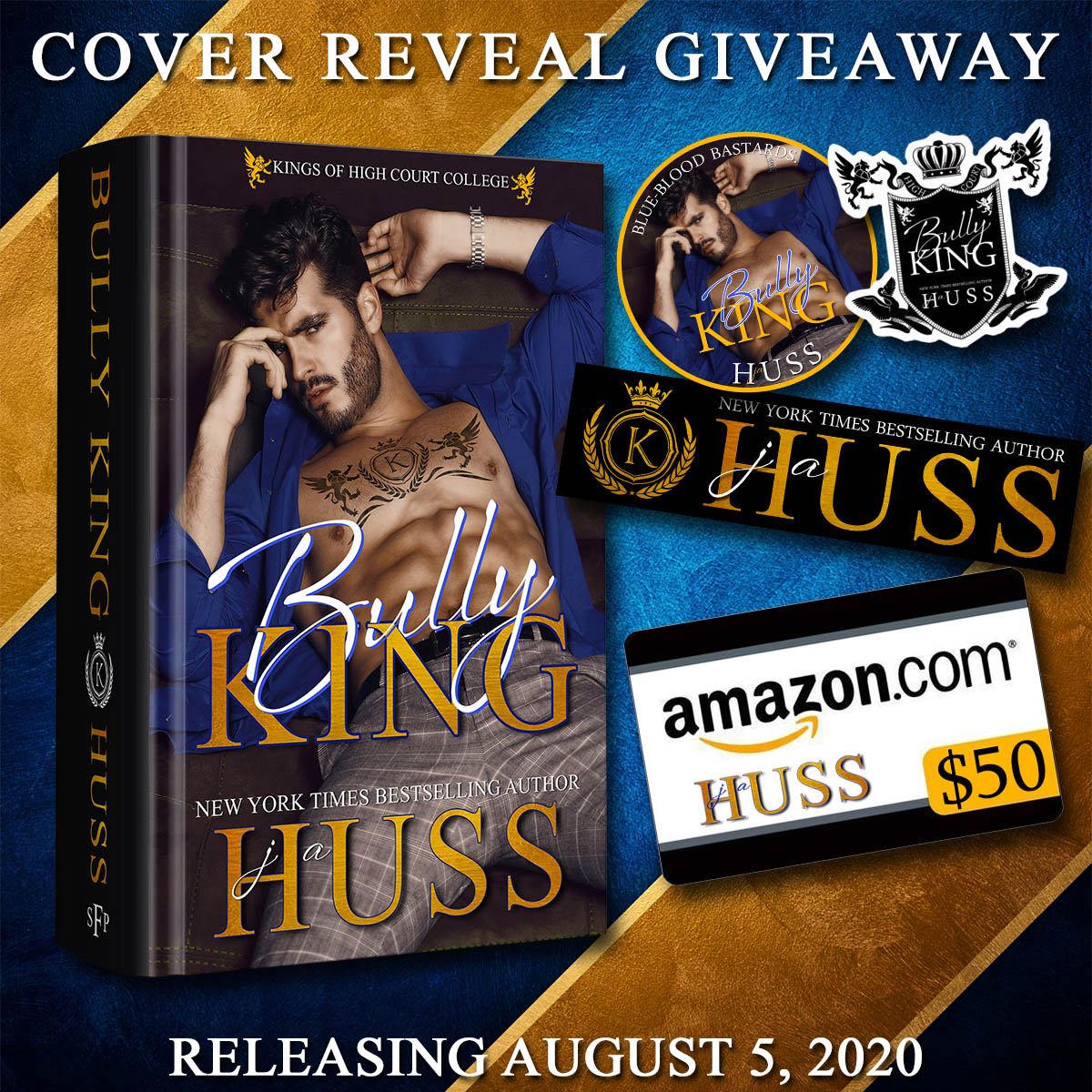 RAFFLECOPTER HERE