I have a whole bunch of news and updates for you – plus a free sample of all the Harem Station narrators and a special announcement about the Creeping Beautiful narration cast!
---
ONE
Prison Princess and Veiled Vixen
Prison Princess Released on Audiobook a couple weeks ago and I didn't have time to properly promote it – but since Veiled Vixen is out on audio tomorrow, I figured I'd do you a two-fer! Actually, a six-fer!
I have an 11 MINUTE compilation sample from each of the narrators for all six books in the series! JUST CLICK THE PLAYER BELOW!
Prison Princess is book FIVE in the Harem Station Series and is narrated by Joe Arden, Shane East, and Rose Dioro.
Veiled Vixen is book SIX in the Harem Station Series and is narrated by Jason Clarke and Shane East.
The final book will be out this summer – it is titled – UNCROSSED (if you're wondering!). I took a break from that one during the pandemic but will be getting back to it this week. Then we will be releasing the ebook and the audio at the same time once the audio is finished. The book is actually done, it just needs edits. So the audio should be scheduled for production soon.
Narrators for all books:
Star Crossed – Christian Fox
Booty Hunter – Teddy Hamilton and Savannah Peachwood
Big Dicker – Tad Branson and Anne Pepperidge
Lady Luck – Jacob Morgan and Emma Wilder
Prison Princess – Joe Arden, Shane East, Rose Dioro
Veiled Vixen – Jason Clarke and Shane East
LISTEN TO ALL THE NARRATORS IN THIS SERIES!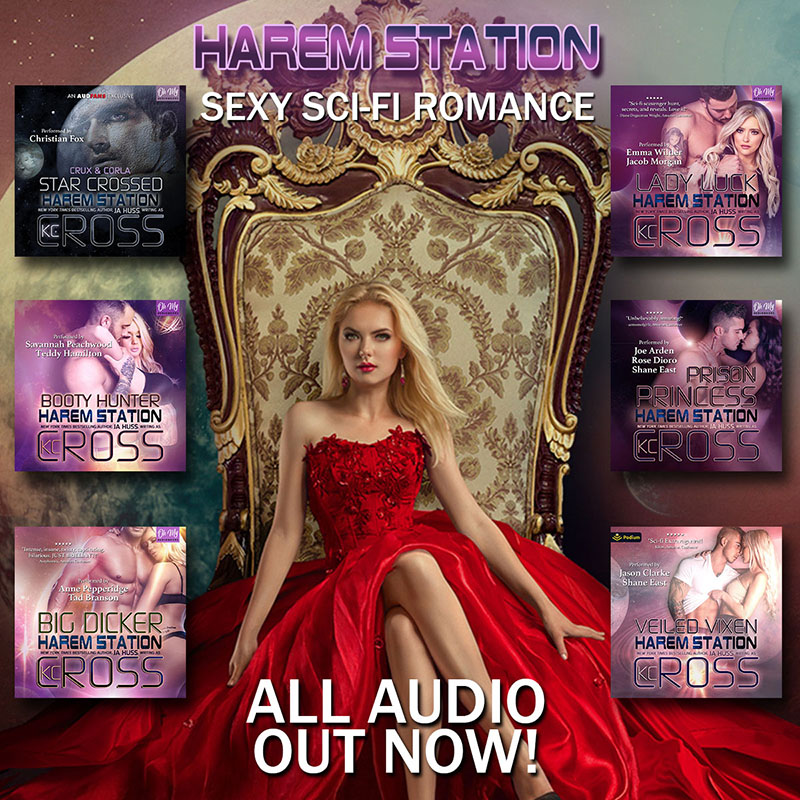 ---
TWO
Bossy Tony released last week and this is book SIX in the Bossy Brothers series. This audio is in scheduling right now.
Bossy Alonzo should be on the schedule with a release date in audio soon. I believe it's done or very close to being done so that will be coming shortly.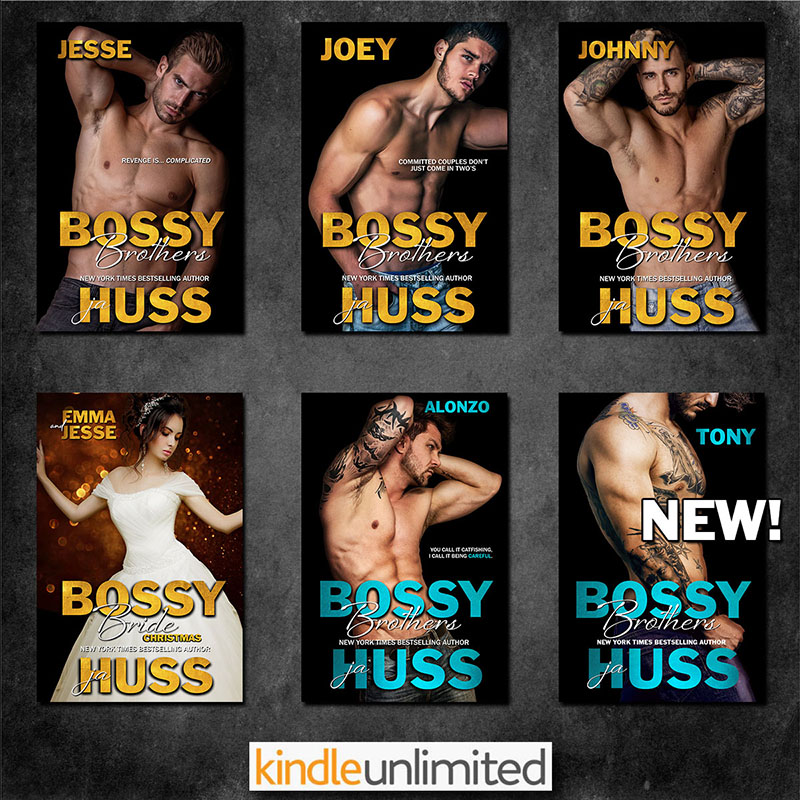 ---
THREE
Pretty Nightmare is on pre-order and will be releasing IN ONE WEEK! I am so excited for you guys to get more of this story! I loved being back at Old Home again even if things did get a little crazy (and sexy!). This series WILL NOT be in Kindle Unlimited. (Sorry – I like to keep some things wide).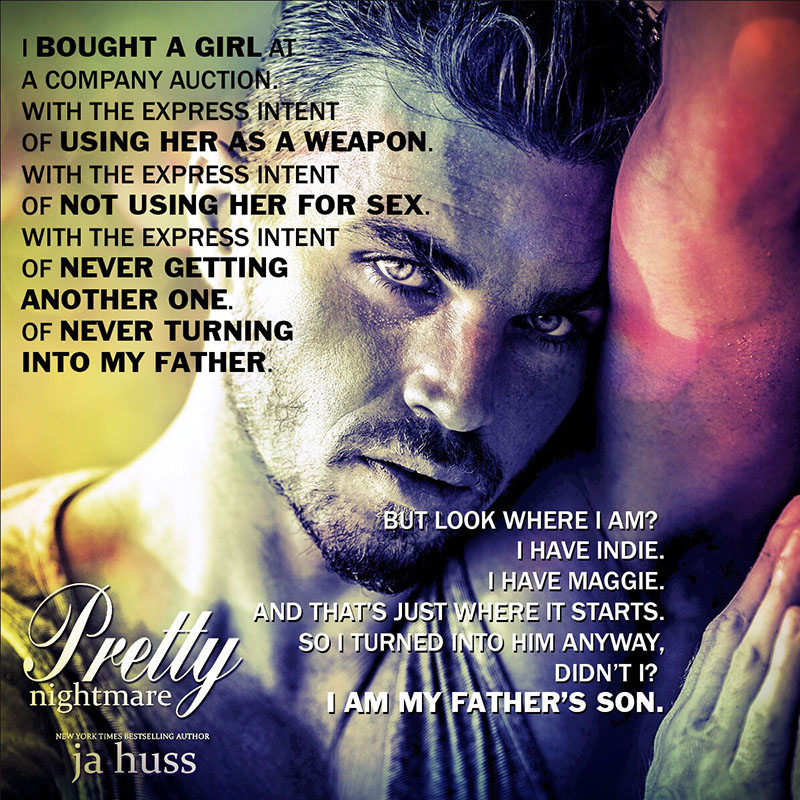 PRE-ORDER PRETTY NIGHTMARE AT ALL THE PLACES BELOW!
SPECIAL ANNOUNCEMENT
THE NARRATORS FOR CREEPING BEAUTIFUL ARE OFFICIAL!

Zachary Webber – as the voice of McKay
Shane East – as the voice of Donovan
Teddy Hamilton – as the voice of Adam
Ava Erickson – as the voice of Indie
I have been DYING to share this news with you guys for months so I hope you are as excited about this combination of EXCEPTIONAL narrators! The Creeping Beautiful audio is going to be truly fantastic and we have a "tentative" release date of AUGUST 25! Sorry it's taking so long but we had detailed plans for this book that involved a full-case duet-style narration that got upended with the pandemic. So it's still full cast, but no duet. The studios in LA are still shut down.
But it's going to be AMAZING anyway and I can't wait !
---
FOUR
I have 3 OPEN GIVEAWAYS! So if you haven't entered these yet, click the LINKS to be taken to the posts where you can find the Rafflecopter!

(HUGE PRIZE PACK!
($25 CARD)
($50 CARD)
---
OK, that's all the news for me! I hope you enjoyed the audiobook sample and if you haven't started Bossy Brothers of harem Station yet, both series are about to wrap up, so it's a good time to dive in!