BOOK MONEY GIVEAWAY AT THE BOTTOM!
Is it Friday yet? Oh, wait. Yup. It is! I actually have a lot of news for you and I will send out a newsletter later, but I wanted to let you know that today is cover reveal day for Bossy Brothers: Tony! Tony will release straight into Kindle Unlimited on May 12.
By the way, if you DON'T have Kindle Unlimited, you can still get the book. I think some people still get confused about this. You just one-click it the way you normally do. KU just means it's not available at any other online stores and you can get it free if you're a KU subscriber on Amazon.
ALSO OF NOTE: I will be having a really BIG giveaway in my Facebook Fan group this afternoon to brighten up your weekend. So make sure to stop by Shrike Bikes and check it out! I'll post the direct link here when it's live, but it's not up yet. EDIT TO ADD: DIRECT LINK T O GIVEAWAY HERE
SO HERE IS TONY!
And if you're wondering why some of the Bossy Brothers covers are GOLD and some of them are BLUE – it's because the GOLD books in the series deal with the brothers in the BOSTON family and the BLUE books are about the brothers in the DUMAS family. The main characters of Book One are Jesse Boston and Emma Dumas. So the story starts out with with these two and then the world gets bigger from three.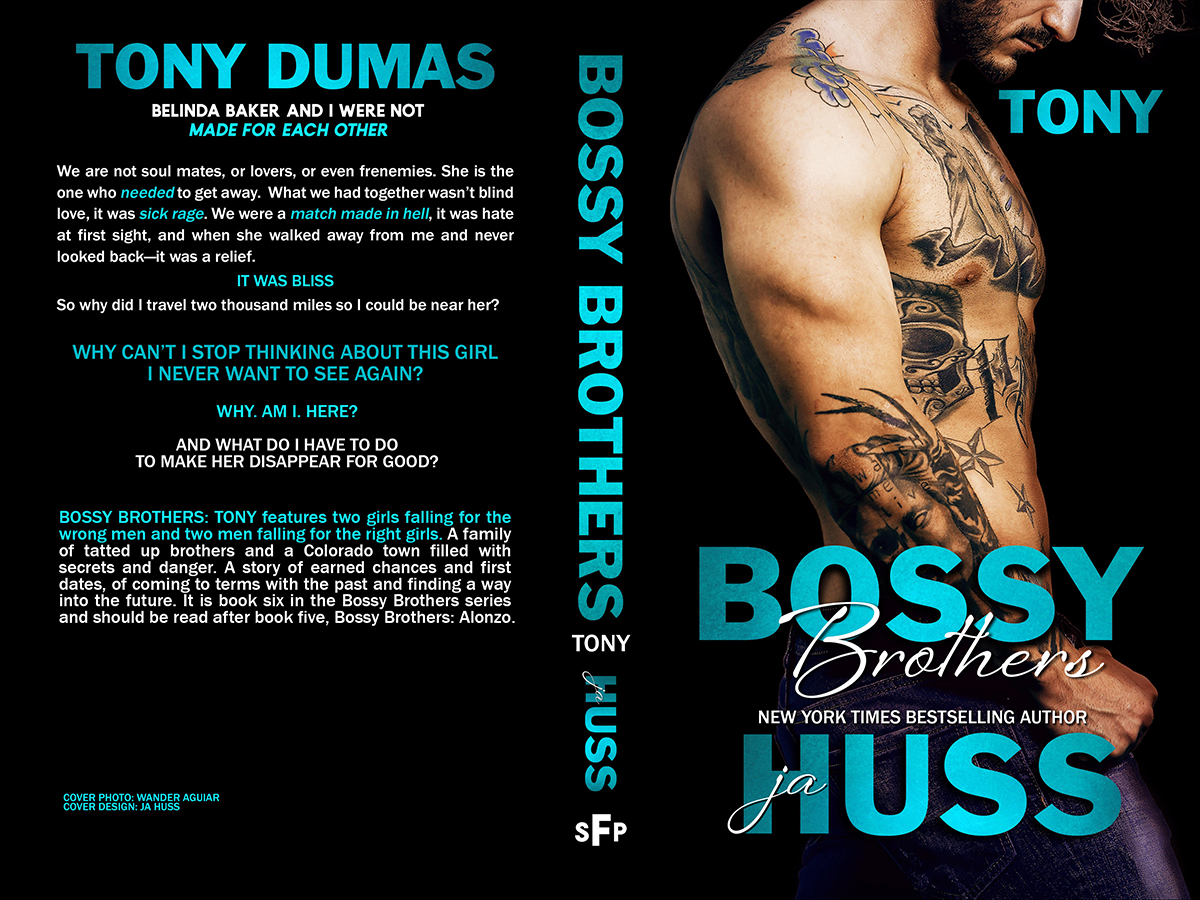 COVER PHOTO: WANDER AUIGER
COVER MODEL: ISAAC
COVER DESIGN: JA HUSS
Enemies to lovers/friends to lovers
DESCRIPTION
Belinda Baker and I were not made for each other.
We are not soul mates, or lovers, or even frenemies.
She is the one who needed to get away.
What we had together wasn't blind love, it was sick rage.
We were a match made in hell, it was hate at first sight, and when she walked away from me and never looked back—it was a relief.
It was bliss.
So why did I travel two thousand miles so I could be near her?
Why can't I stop thinking about this girl I never want to see again?
Why. Am I. Here?
And what do I have to do to make her disappear for good?
Bossy Brothers: Tony features two girls falling for the wrong men and two men falling for the right girls. A family of tatted up brothers and a town filled with secrets and danger. A story of earned chances and first dates. Of coming to terms with the past and finding a way into the future. It is book six in the Bossy Brothers series and should be read after book five, Bossy Brothers: Alonzo.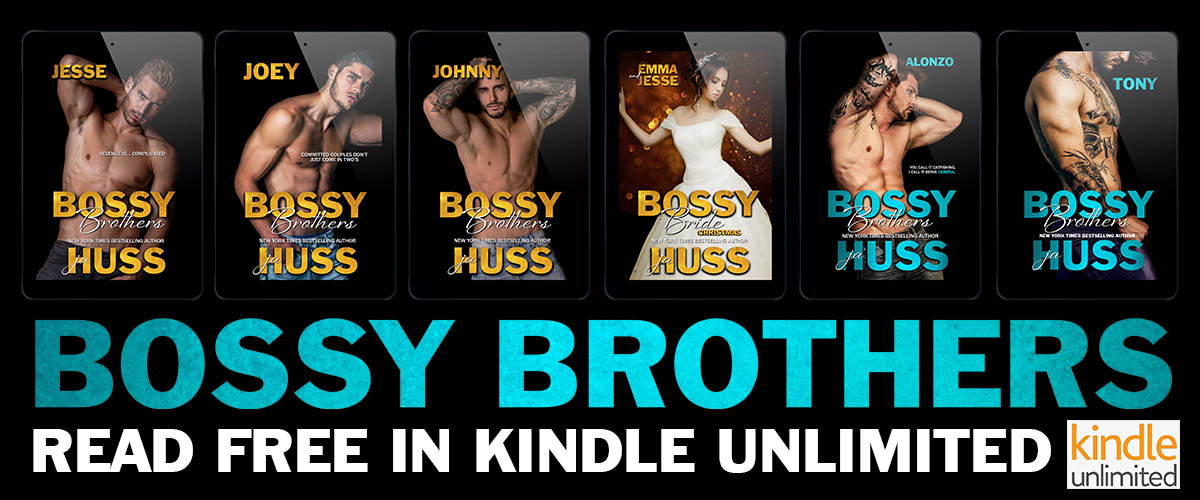 ---
GIVEAWAY
($25 Gift Card – ends May 12)