BOSSY BROTHERS: JOEY
Bossy Brothers #2
By JA Huss
Surprise baby, fake fiancée, MMFM Erotic Suspense


IS LIVE NOW!
Bossy Brothers: Joey features a delicious, burning hot, MMFM, surprise-baby, fake fiancée story with a twist that proves committed couples don't just come in two's, mistakes can be a good thing, and for some people, non-traditional love is exactly the kind they should fight for.
READ A SEXY MMFM EXCERPT BELOW THE GIVEAWAY!

Six years before my phone rang and changed my life forever, I made a mistake.
I met a girl, we had some fun, and then we had a baby. And I fell pretty damn hard for my daughter. I was going to be there. I was going to give her everything I never had. I was going to have a family.
And then her mother disappeared and took my baby with her.
And now she's done it again. Because that call that changed my life was from my five-year-old daughter asking me if I knew where her Mommy was.
Then came the lawyers. And the demands from her super-rich, super-powerful messed-up family. And the little fact that my ex didn't just "disappear" she was "presumed dead".
I don't live a traditional lifestyle and I'm not in a traditional relationship.
But I can pretend if I have to.
And that was the plan when my two "best friends" and I decided to hire "professional liar" Brooke Alder to be my fake fiancée.
It's totally gonna work.  As long as MY super-rich, super-powerful, messed-up family doesn't get in the way.
READ AN EXCERPT BELOW THE GIVEAWAY!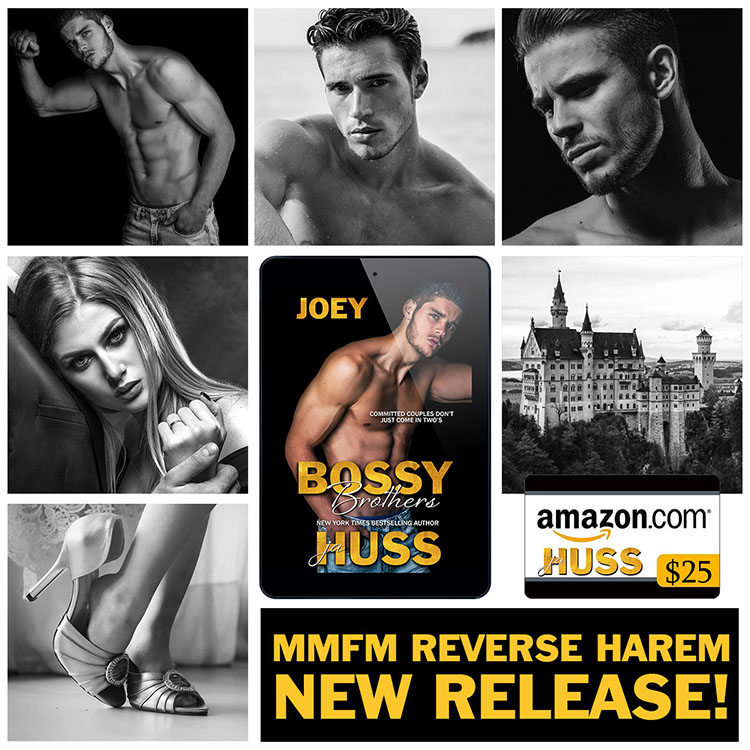 ---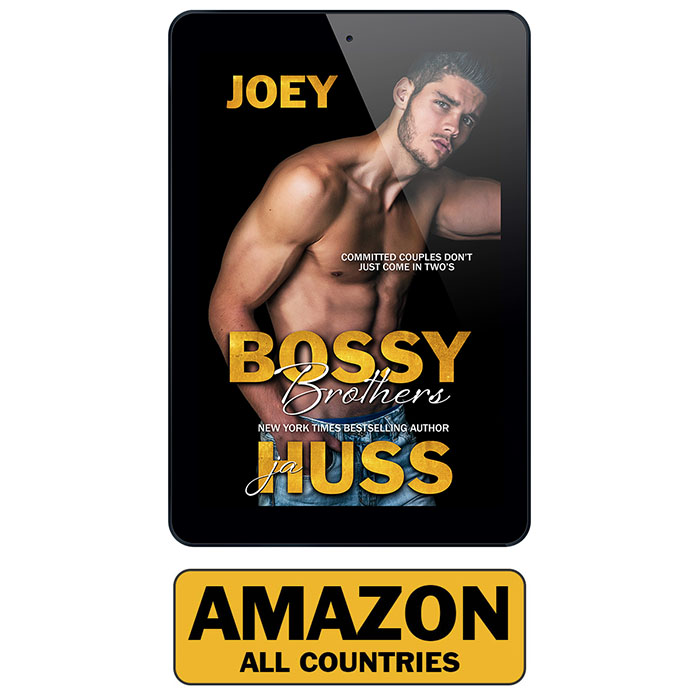 READ FREE IN KINDLE UNLIMITED!
---

RECENT WINNERS!
LADY LUCK RELEASE – $25 AMAZON CARD AND SIGNED BOOK
JANET W.
You have all been emailed! Please respond with your address and/or email you want your gift card sent to.
THANK YOU EVERYONE FOR PARTICIPATING IN MY PROMOTIONAL GIVEAWAYS!
---
GIVEAWAY
$25 GIFT CARD
ENDS AUGUST 19
EXCERPT
JOEY
They're on the loveseat facing the window and in profile from my view. Huck is down on his knees, head between Brooke's legs. She's gripping his hair, head thrown back, eyes closed, and her plump mouth open to allow the moans to escape.

Huck reaches up, grabs the front of her sundress, and drags it down so her bra is exposed. He does that again with the bra, and her tits bounce out. All the while he's licking her pussy.

One hand grabs one breast and squeezes. Hard. Hard enough to make Brooke whimper. And the other one slides between her legs.

He fingers her as I watch, my dick getting hard at the sight of them.

Footsteps on the stairs make me look over my shoulder. Wald comes up around the banister. Saying nothing, but looking me dead in the eyes.

He licks his lips and I turn back to keep watching.

Wald's hands slide around my hips and his chest presses into my back as he reaches for my already hard cock beneath my slacks.

"Wald," I say. But it's so soft, I don't think he hears me.

Lie. It's a lie. He hears me.

They planned this.

He and Huck planned this on the way over.

Wald grabs my hand and reaches for his dick, placing my palm over his growing hardness under his pants. He squeezes himself using my hand to do it and I fucking moan. I can't help it.

Then he's kissing my neck, whispering, "Come on, dude. Play along. You know you want to," in my ear as he begins to unbuckle my belt.

I suck in a breath of air, thinking up a reason why I should stop him.

But there's no good reason. We've already crossed the line again.

Where did I really think this day would end up?

I brought a girl in. I let them both have their fun. And I had mine too. Then I gave her a ring and bought her a house and told them they were staying here with us.

I can say it's all for Maisy. And that might still be true.

But this is the real me, isn't it?

This is the reason why I never settled down. Why I let Charlotte leave me behind the day Maisy was born. Why I never came back here to the city where I was raised. Where my brothers still live.

It's because I have always wanted more than I have.

I'm a selfish, greedy motherfucker and that's never going to change.

Wald has my zipper down now. I'm still holding his cock through his jeans. He's hard, and I'm hard, and there's no way we're not doing this.

He pulls my cock out and starts to jerk me off. Leaning his chest into my back. His lips kissing my neck.

"Come on," he says.

I turn my head a little. I can feel his breath on the side of my cheek. His lips drag along the stubble of my jaw until he catches the corner of my mouth with his teeth.

Brooke is moaning in the other room and I turn my head back to watch. Huck is climbing up her stomach, kissing it as he unbuckles his belt and gets his pants open. He pulls his cock out and fists it, her looking up at him. He takes her hand and wraps it around his shaft and gives her a little push. A little encouragement.

Brooke begins to tug on him, their eyes still locked together.

Wald squeezes my dick, reminding me who I'm with right now.

I lean into the doorjamb. My right hand behind me, squeezing Wald's dick as he gets his pants undone and pulls himself out. He hands it to me.

That's the only way to describe that move. He takes my hand and places it over his cock and I automatically begin to mimic Brooke as she jerks Huck in the other room.

She's got her mouth open now. Still looking up at my friend like he's got all the answers.

Wald's hands are on my hips. He presses forward until his cock is rubbing up against my ass. One hand slides down along the diagonal muscle of my waist and grabs my balls.

I suck in a breath of air and close my eyes. Holding in the moan that wants to escape.

But Brooke is giving Huck a sloppy blow job and I want to watch it.

So I open my eyes and see Huck staring back at me.

"Come here," he whispers.