GIVEAWAY IS NOW CLOSED!
The winner of the TOTAL EXPOSURE Prize is: Dorothy Morris
Please respond to the PM I sent you from my personal FB profile with your mailing address.
---

---
Evangeline's life is dark and lonely.
She'll do anything to change that.
Anything.
Even play a game with a stranger she's never met.
What starts out as "therapy" soon turns into a passionate anonymous love affair.
Her blindfold is like a security blanket and his touch lights a fire inside her.
 
She has no idea who he is, what he looks like, or why he agreed to play this game with her.
But she doesn't care.
She doesn't care that he makes her wear a blindfold before he'll come into her room.
She don't care that he watches her sleep, and dress, and wants to know all her deepest, darkest, saddest secrets.
 
She's sad and lost. And even though it's his job to watch her from the other side of the surveillance cameras, that's not why he enters her room at night.
That's not why he touches her when she begs.
That's not why he's really here.
He's playing his own game with her.
Everyone is playing a game and Total Exposure is just the start.
A 2019 RITA Award Finalist!
---
THIS AUDIOBOOK HAS AN AMAZING CAST!
Christian Fox, Teddy Hamilton, and Elena Wolfe!
AVAILABLE EVERYWHERE
---
HERE IS THE TOTAL EXPOSURE PRIZE!
1. Signed paperback of TOTAL EXPOSURE
(Original out-of-print cover)
2. Into The Night gift set
(from Bath & Body Works)
3. Notebook and JA Huss pen
4. Tea Light Set & Sticker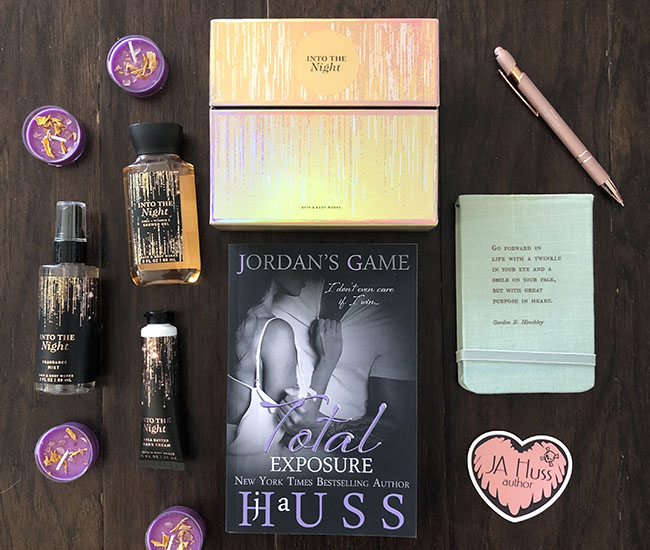 ---
AND HERE'S HOW TO ENTER TO WIN:
(1) MAKE SURE YOU ARE FOLLOWING my Facebook Author page HERE
(3) COMMENT HERE on the blog (below) just to say hi!
(#3 is not required, but I still love comments and I read every single one! I don't always have time to reply, but I really do read them all)
WINNERS FOR ALL GIVEAWAYS will be chosen on December 14 and announced on FB, IG, my fan group, my blog, and my newsletter. All gifts will be mailed on December 15th with priority mail, so hopefully you get them before the big day. ALL MY GIVEAWAYS ARE ALWAYS OPEN INTERNATIONAL.
I'm streaming… HELL ON WHEELS on Netflix.
It's a western, which is not typically my thing, but this main character, Cullen Bohannon, he's… well… just look at him! lol There are five seasons but this show is going away at the end of December, so if you think you might want to watch it on Netflix, you gotta do it quick.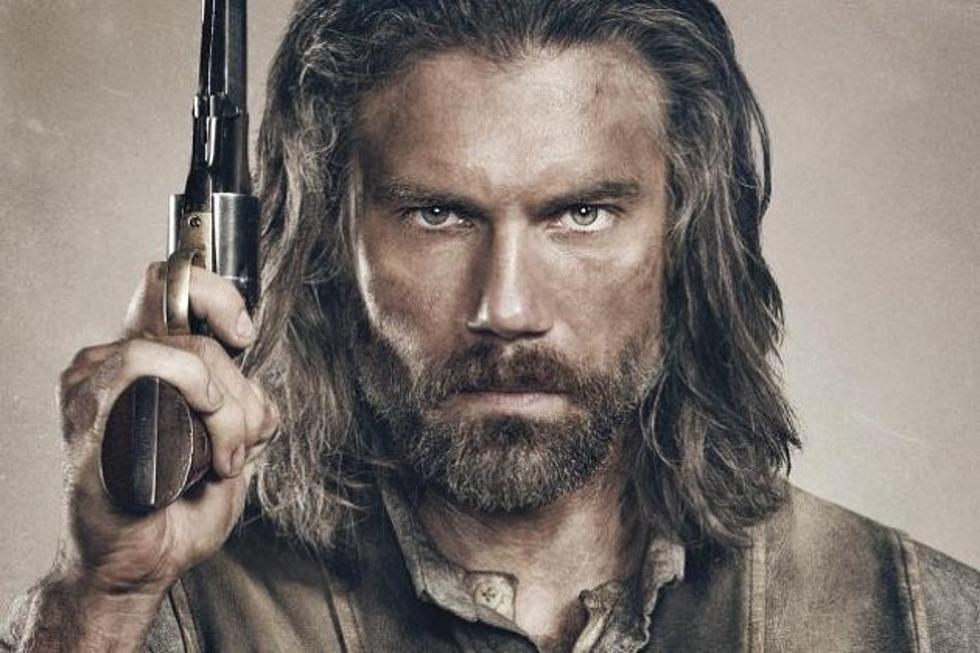 ---
TOMORROW'S GIVEAWAY prize is for ROCK!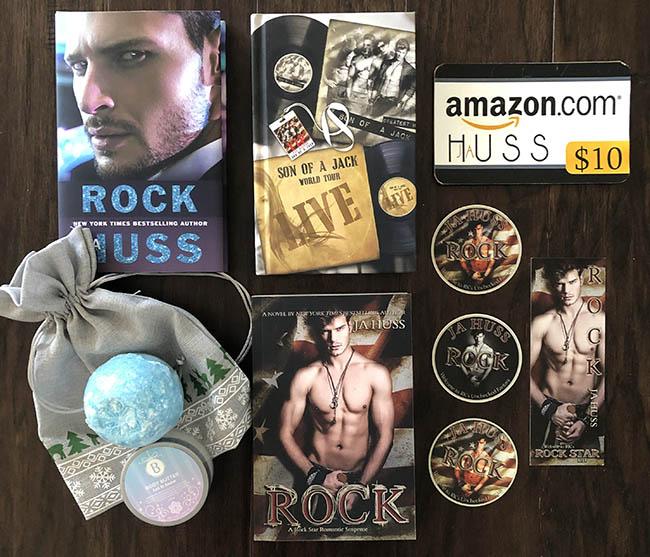 ---
THANKS FOR STOPPING BY!
SEE YOU TOMORROW!