GIVEAWAY IS NOW CLOSED!
The winner of the SWEET THING Prize is: @JDpierce1964 on IG
Please check your PMs on Insta!
---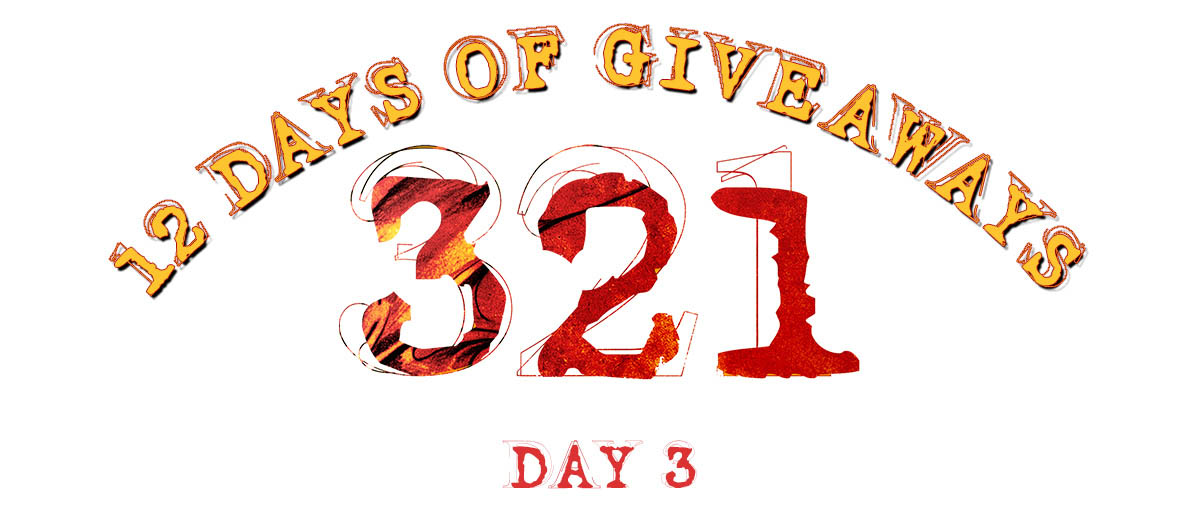 321 was one of my early hits. It's a dark, erotic, MFM. The very first plural/menage romance I ever wrote, actually. And it's totally FREE here on my website. Usually you have to sign up for my newsletter to get it but for the 12 Days of Giveaways I have changed that. I want anyone who wants the book to get it without having to sign up for a newsletter. The option is there, if you want to sign up, but it's not mandatory.
So if you have not read this book yet and you're in to books that push the limits in pretty much all the ways… lol 🙂 then you should click that button below and grab 321 for free.
THE FREE BOOK COMES FROM BOOKFUNNEL. If you have never used Bookfunnel before here's how it works:
1. Click the link to get 321 for FREE
2. Fill out the form with your email and if you want to subscribe to my newsletter, check the box.
3. Check your email for your download link
4. This is the important step – CLICK the device you like to read on and then OPEN THE LINK on that device. If you read on your kindle, open that download link on your Kindle. If you read on your phone, open that link on your phone. If you do it this way then Bookfunnel adds the free book to your library on your reading device and next time you open your Kindle or iBooks or KOBO app or computer, it will be there. (If you have problems, just click the link in your Bookfunnel email for support. They're are super nice people and will get you sorted out.)
GET 321 FOR FREE HERE
A NYT and USA Today BESTSELLER!
One Girl
Battered, barefoot, and huddled under a bookstore awning in the pouring rain, Blue only knows one thing. After 15 months of captivity, finally she is free.
Two Friends
Self-made millionaires JD and Ark are not out to save anyone when they stumble upon a wet and shivering girl one early Sunday morning. But when you sell sex for a living and salvation rings your bell, you answer the call.
Three Soulmates
After years of searching, love lifts the veil of darkness, and three people – with three very big secrets – find themselves bound together in a relationship that defies the odds. Or does it? Love. Lust. Sex. This trinity might be perfection but not everything should come in threes.
WARNING: This is a standalone non-traditional M/F/M romance with a non-traditional ending. I break all the rules of romance in this book. So if you live by the rules of romance storytelling, this book isn't for you.
---
This audiobook is SUPERHOT and is narrated by Sebastian York and Ava Erickson. I have a teaser for you below – click it!
Audio isn't free, but you can find it on Apple and Audible.
---
HERE'S THE GIVEAWAY PRIZE!
1. Signed hardcover of 321
2. Knit mini stocking
3. Mango-coconut handmade 321 candle
4. A candy cane gift bag from Basin
(shower bomb and body butter)
5. Japanese Cherry Blossom hand cream
from Bath & Body Works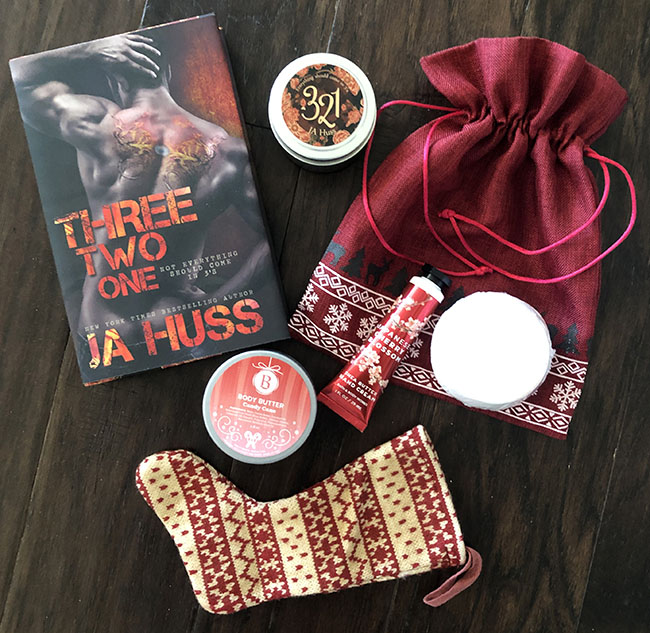 ---
AND HERE'S HOW TO ENTER TO WIN:
(3) COMMENT HERE ON THE BLOG (BELOW) JUST TO SAY HI! (NOT REQUIRED, BUT I REALLY DO LOVE COMMENTS! AND I READ EVERY SINGLE ONE!)
WINNERS FOR ALL GIVEAWAYS will be chosen on December 14 and announced on FB, IG, my fan group, my blog, and my newsletter. All gifts will be mailed on December 15th with priority mail, so hopefully you get them before the big day. ALL MY GIVEAWAYS ARE ALWAYS OPEN INTERNATIONAL.
WHAT HAS KEPT ME SANE…
My sanity was saved this year though creativity. I started putting together these book boxes for the Creeping Beautiful release last year and I did another one this year for Pretty Nightmare. And for Pretty Nightmare I decided to make my own hand-poured candles. That turned into something I really loved doing. I also did a lot of sewing this year. I made cloth bookmarks for the Pretty Nightmare box and I made tree ornaments for the Annual Signed Book Sale. I will have a tree ornament up in the Bossy Brothers giveaway next week! 
I didn't write as many books this year but I got a TON of new ideas and new directions (Don't worry, I won't stop writing romance). But I will be writing other things in 2021.
And the number one pleasure I got this year (and it's kinda dumb) is using my new iPad Pro. Because you can use the Apple Pen on it. And I just LOVE THIS FUCKING THING. And Goodnotes. Have you heard of Goodnotes? It's just a note-taking app for high school and college kids. But it's like digital paper. It's just too cool and I use it all the time for my writing. All my notes are in one place. I never lose them. And you can use pretty colors to make things stand out. I think is why I got so many new ideas. I sleep with it under my pillow because I get a LOT of ideas for stories in the middle of the night or when I first wake up in the AM. And now I know to write them down. So I have literally plotted five books this way in 2020. lol I just love my iPad and Goodnotes. It has kept me sane this year for sure. 
---
TOMORROW'S GIVEAWAY IS A BULLY KING PRIZE PACK!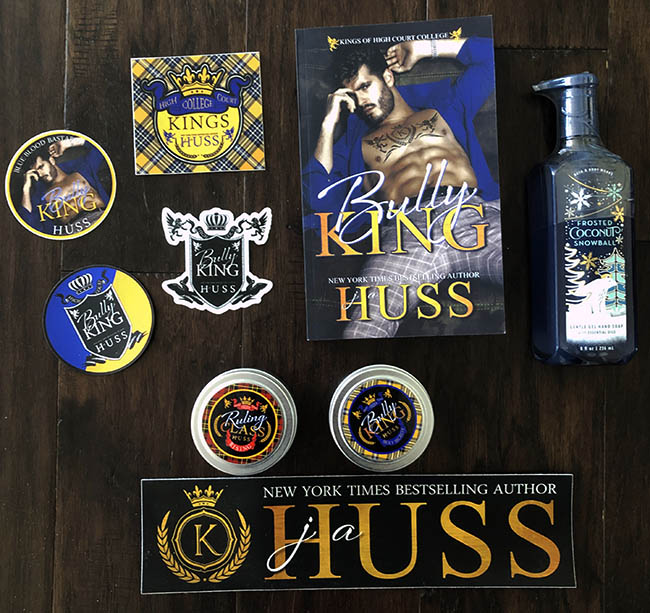 ---
THANKS FOR STOPPING BY TODAY!
SEE YOU TOMORROW!