AND THE WINNER IS… Loann Johnson
CONGRATS! You win the Day 11 Giveaway! Please check your EMAIL!
---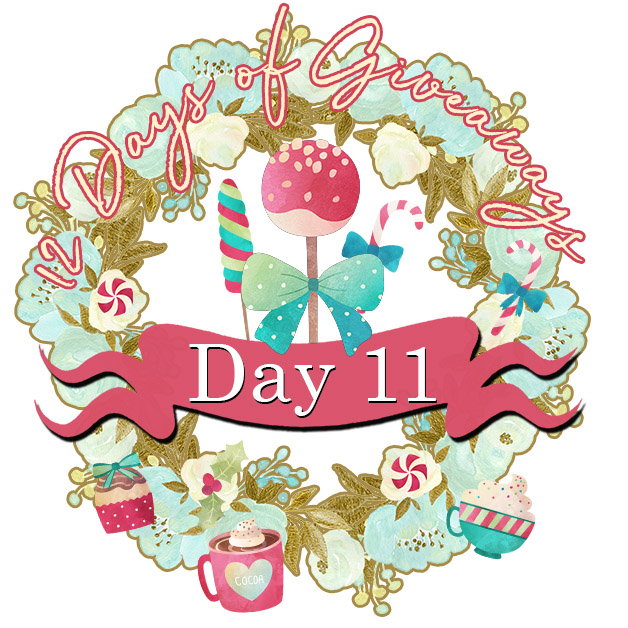 Welcome to my annual 12 DAYS OF GIVEAWAYS! 
If you're new to this – here's how it works:
1.   Each day from December 1 through December 12 I will put up a new giveaway HERE on my website with instructions on how to enter, a detailed description of the prize, and some stuff about the book or series. Each giveaway is different and each has ONE WINNER UNLESS you are the winner and you are from Australia or New Zealand.
IMPORTANT – PLEASE READ!
MY GIVEAWAYS ARE ALWAYS OPEN INTERNATIONAL BUT the United States Post Office has stopped all mail delivery to AUS and NZ. Shit is weird BUT you can still win if you're from AUS or NZ  because each giveaway has a GIFT CARD as well as a physical gift. So if the winner chosen is from AUS or NZ – there will be TWO winners. The AUS/NZ winner will get the GIFT CARD and the second winner will get the physical prize but NO gift card.
2.   Each giveaway runs UNTIL DECEMBER 13.
3.   Winners are CHOSEN and NOTIFIED on December 14. I will be notifying winners in various ways depending on how people enter. Sometimes on FB, sometimes on IG, sometimes in my FB fan group (Shrike Bikes), sometimes via email – and all winners will BE LISTED AT THE TOP OF EACH GIVEAWAY POST HERE ON MY WEBSITE on December 14.
4.   Winners have 24 hours to respond, then another winner will be chosen.
5.   ALL PRIZES WILL BE MAILED ON DECEMBER 15.  If I'm waiting on a winner to respond and they miss the December 15 mail date, that prize will be mailed when I get around to it. I live in the middle of nowhere so a trip to the post office is a "thing" for me. 🙂 So make sure you're checking for winners on the 14th.
6.   I will send newsletters announcing giveaways on December 1, December 6, December 12, and a Winner newsletter on December 14. I NEVER send this many newsletters in a month so sorry if that feels spammy. I just have quite a few readers who do not do socials and there will be at least three giveaways that do not involve socials in any way. So I need to get the word out.
7.   You can also FOLLOW MY BLOG. I will also make a blog post HERE announcing ALL WINNERS on the 14th. If you want to follow this blog there will be a form at the bottom of each post to do that. Then you get an email when I POST HERE. I don't do that often – December is the exception because of the 12 Days and my yearly "Wrap-up" post.
NO PURCHASE NECESSARY.
THAT'S IT! I HOPE YOU ALL ENJOY THIS! The world is INSANE right now so I'm just trying to spread some cheer and give back to all of you who support me and enjoy the stories I create.
DID YOU MISS THE OTHER GIVEAWAYS?
HERE ARE THE LINKS!
NOW LET'S GET ON TO THE DAY 11 GIVEAWAY!
---
GIVEAWAY #11
SWEET THING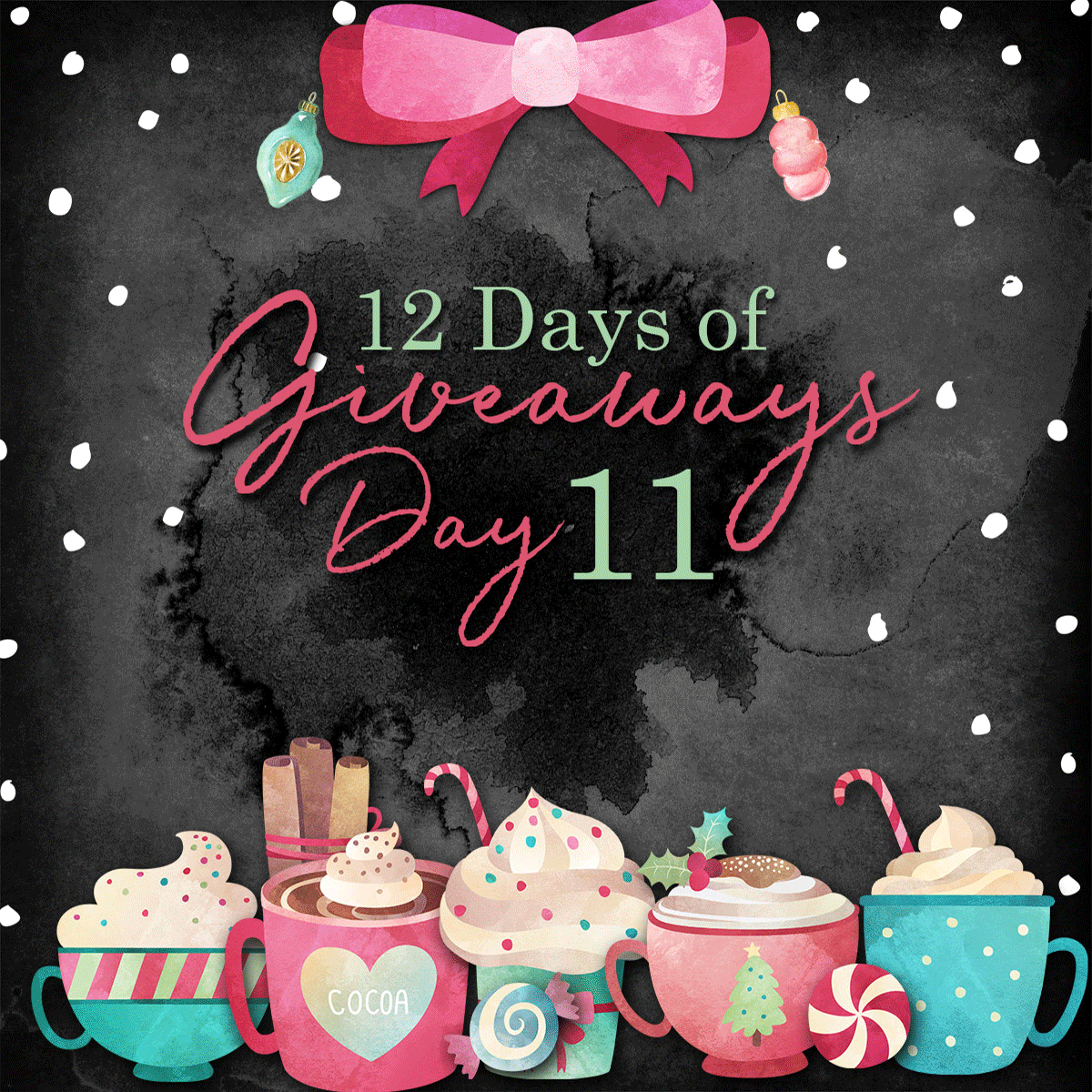 SWEET THING
(NAUGHTY THINGS BOX SET!)
SWEET THING is a  standalone older-man-very-young-woman sexy romance filled with forbidden lust, too many 'first times' to count, inappropriate touching in public, and an angsty, but perfect, HEA. 
RYKER
Aria Amherst lied about her age the first night we met.
But when I kissed her… I knew exactly how old she was.
I wanted more of her.
Until I found out that her father was making a deal with my business partner.
Then I wanted ALL of her.
ARIA
Ryker North blew into my life like a wall of hot, tattooed muscle.
And did I mention he's thirty-five years old?
And my father is going to kill me when he finds out I'm dating his new client?
It's… complicated.
But take my word on this. He's worth every risk I'm taking.

Pretty Thing is new sexy, brother's-best-friend romance filled with tender moments, second chances, and steamy love scenes that will make you sigh with happiness when you turn the last page!
My best friend made damn sure I knew the rules.
His sister was strictly off limits.
UNTIL NOW.
KALI
Growing up it was always the three of us. Me, my twin brother, Kyle, and our best friend, Aiden. We were inseparable all the way through high school.
But Kyle made damn sure we both know the rules.
I was strictly off limits. Forever.
AIDEN
Every time Kyle caught me lusting after his twin sister, Kali, he reminded me of the rule. "You were my friend first."
All these years I've honored that. I never broke his trust. Until now.
I want Kali. I want to marry her, and have kids with her, and keep her in my bed forever.
But I want Kyle's blessing too. And that's something I'll never get.

WILD THING is a smokin'-hot, sexy story of a runaway princess and her reluctant Prince Charming. A tantalizing tale of forced marriage, captive submission, and a hero who doesn't know he's a hero until he meets the girl he was meant to save.
Kidnapping her was the easy part.
Now I've got to tame her.
LYSSA
Freelance princess hunter, Mason Macintyre, thinks he's so tough with those bulging muscles. He thinks he's so smart with his plan to tame me with spankings and submission. Well, I've got news for him. They don't call me Wild Thing for nothing.  I've been playing unruly princess my whole life and I'm not about to stop now.
MASON
This was supposed to be a simple kidnap job. Catch her and bring her in so she can be married off to the son of a family friend. But once her father realizes the man he hired to reform his unruly brat of a daughter won't be able to handle her, he blackmails me into reigning her in.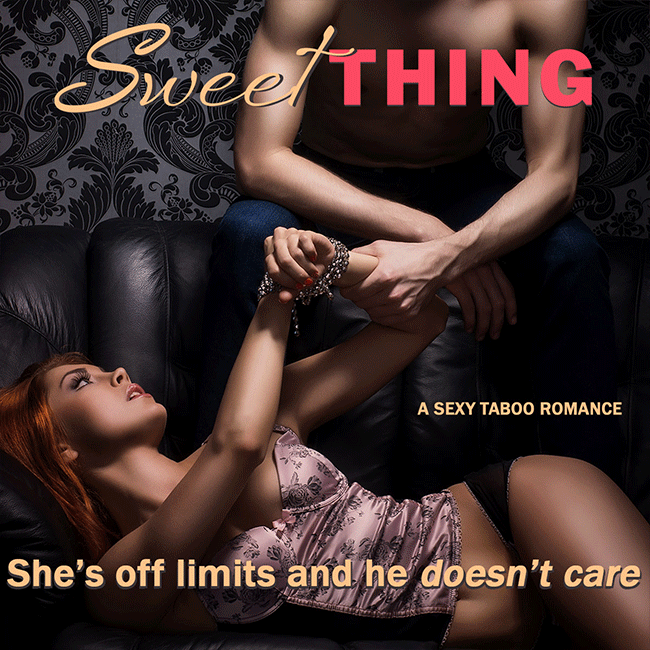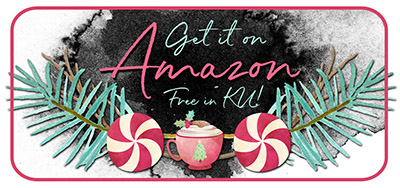 ---
HERE IS THE SWEET THING PRIZE!

1. Signed Sweet Thing Paperback
2. Bath & Body Works Pound Cake Body Spray
3. Bath & Body Works Pound Cake Shower Gel
4. Bath & Body Works Pound Cake Lotion
5. Shrike Bikes Candle Tin
6. Super Swag Pack

7. $20 Gift Card
8. Nordic Pine Soap
9. Tea Lights
10. Gift Bag
---
LISTEN TO THE SWEET THING AUDIOBOOK TEASER!
ALL Three of these books are in one big box set which is FREE in Kindle Unlimited, BUT you CAN ALSO listen to the AUDIOBOOKS of both SWEET THING and PRETTY THING FREE in the AUDIBLE PLUS CATALOG!
NARRATED BY CHRISTIAN FOX AND EMMA WILDER
CLICK THE VID TO HEAR A SAMPLE OF CHRISTIAN AS RYKER!

---
AND HERE'S HOW TO ENTER TO WIN TODAY'S GIFT SET!
(1) THIS IS A SOCIAL-MEDIA FREE GIVEAWAY!
(2) Comment below and tell me one thing you want to learn in 2022.
So here's something maybe you guys didn't know. In the author world right now there is this big thing we're all in to–especially Romance Authors. It's called Strengths. Actually, it's called Gallup-Certified Strengths. And almost all of my author friends get coaching in this by another friend called Becca Syme. I don't get coaching but that's because my really, really, really good author friend, Terry Schott, is also a coach who works for Becca. 🙂 So if I want to talk Strengths, I call up Terry and he tells me everything I need to know. 
Anyway, you take this test and it spits out your strengths – there are 34 of them but mostly it's the Top 5 and Top 10 that determine how you see the world and solve problems. These Strengths are like a blueprint of your personality and if you understand how your personality works, you can better use that information to help you succeed. That's the short explanation of Strengths.
I tell you this because my #2 Strength is Learner. I fucking love to learn knew things. I'm curious, always. And I have a fairly open mind. I think my mind is as open as one SHOULD be, so as to not become a MINION. A completely open mind is a horrible thing to have. It means you do nothing but FOLLOW and do not use discernment in your decision making. But I am "almost" always willing to look at something in a new way. I might not agree with it in the end, but I'm "almost" always willing to listen to alternative viewpoints. I say almost because we all have hard limits. So if I hit a hard limit, I just turn my back on the whole thing. Good news for me, though, I have very, very few hard limits. I'm mostly trying to learn and understand, so I'm almost always willing to listen. 
I LOVE TO LEARN NEW THINGS. Learning new things is my #2 *priority* (For lack of a better word) in LIFE. 
Which brings me back to my question –
Tell me one thing you want to LEARN in 2022.
Even if you're not a "Learner" maybe you can try and learn something new this coming year. I think this is way better than a "resolution" because THERE IS NO OUTCOME PRESSURE. Your success isn't determined by some "goal". Learning doesn't end. Even if you're an expert, learning never ends. So there is no finish line to cross when you decide to LEARN SOMETHING.
And there is no end to the number of ways in which people learn. You can learn by reading, you can learn by doing, you can learn by asking questions, you can learn by going to a class, you can learn by surfing the internet.
So the one thing I want to learn in 2022 is how to grow vegetables. I'm trying to start a little homestead here on my land to become more self-sufficient and so far I have bought supplies and books and did a lot of research. But when the weather turns in the spring, I will learn by doing. Hopefully boring you all to death with my amazing pictures. hahahaha. 🙂

P.S. – If you're an author and want to learn what your STRENGTHS are, here's Becca's website. I DO NOT get a kickback for this. She doesn't even know I'm doing this. And if you want a good coach recommendation, Terry Schott will not steer you wrong. He's the best, in my opinion. (He's doesn't know I'm doing this either… lol. But I bet he will know by Monday when we have our next Zoom sprint!) 🙂
P.S.S. – If you're wondering where I get all these graphics for each day's theme, they come from Creative Market. I love making graphics so I buy A LOT of them. Making all the images for the 12 Days of Giveaways was FUN!
BTW – ^^^That is not an affiliate link. I NEVER use affiliate links for any product I recommend – not a single one of my books on this website has an affiliate link attached to it. I don't care if other people use affiliate links, I just choose NOT to use them. If I recommend something to people who visit this site, it's because I LOVE it. There is a standard disclaimer on my website privacy policy stating blah, blah blah affiliate links because it came with the template, BUT I NEVER get paid for pointing you in a certain direction.
BTW #2 – if you like my website it was created by Caro at GoCreate.me! 🙂
---
TOMORROW IS THE LAST GIVEAWAY!
HERE'S A SNEAK PEEK!
BUT – TOMORROW I WILL HAVE A GIFT FOR EVERYONE TOO!
Something you can download.
Actually, a few things.
SO MAKE SURE YOU DO NOT MISS TOMORROW!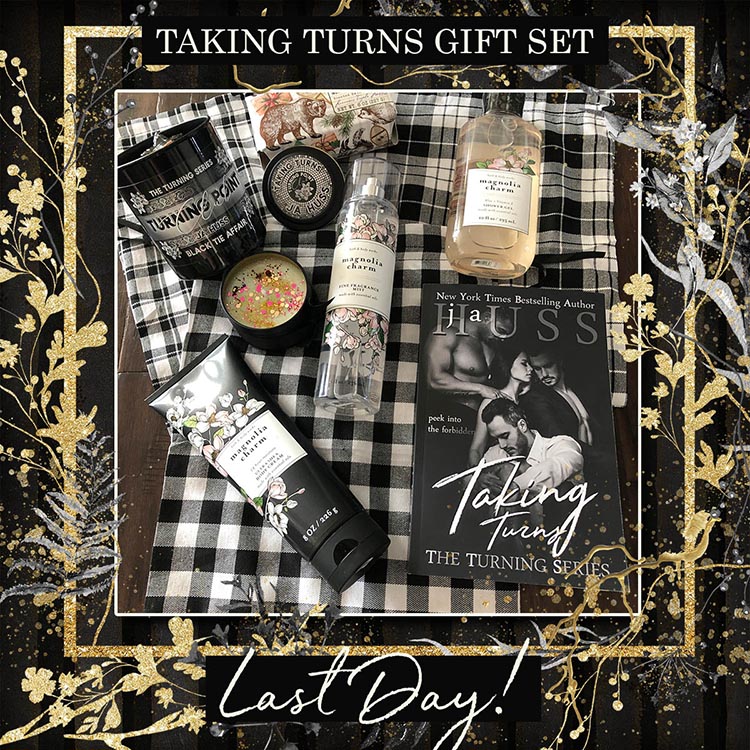 Make sure you stop by and enter!
---
BTW – THERE ARE THREE EASY WAYS TO STAY IN TOUCH with me. 
ONE – FOLLOW THIS BLOG – FILL OUT THE FORM BELOW  and you will be notified via email whenever I put up a new blog post. I usually do this about once a month unless I'm having a cover reveal, or a new release, or something special like this 12 Days of Giveaways. This is not a newsletter list. It's ONLY tied to BLOG POSTS.
Subscribe to Blog via Email
DON'T FORGET TO CONFIRM YOUR EMAIL or it won't sign you up.
---
TWO – JOIN MY NEWSLETTER – you will get an email when I send a newsletter. I don't send very many. Maybe once a month unless I'm up to something special. But you will NOT be notified of blog posts. 
DON'T FORGET TO CONFIRM YOUR EMAIL or it won't sign you up.

---
THREE – or if you don't like to get emails – YOU CAN JOIN MY FACEBOOK GROUP. This is where I hang out on the daily. We've got a nice group going with ZERO DRAMA. And if you ever have a question about something, you can tag me in there and I'll answer you. I'm literally in there all day, every day. 
---
I HOPE YOU ALL HAVE A VERY HAPPY HOLIDAY AND NEW YEAR.
Stay calm, stay safe, and let's have a great 2022!
WINNERS FOR ALL GIVEAWAYS will be chosen on December 14 and announced on FB, IG, my fan group, my blog, and my newsletter. All gifts will be mailed on December 15th with priority mail, so hopefully you get them before the big day. ALL MY GIVEAWAYS ARE ALWAYS OPEN INTERNATIONAL.