AND THE WINNER IS… Dorothy Morris
CONGRATS! You win the Day 12 Giveaway! Please check your EMAIL!
---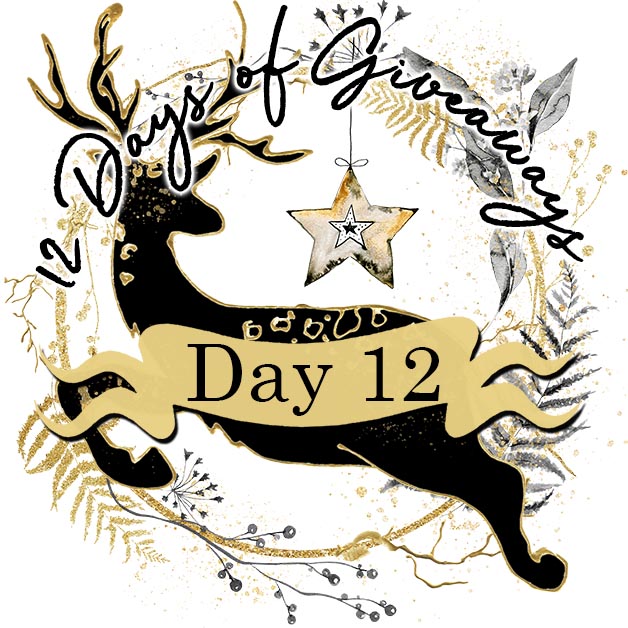 Welcome to my annual 12 DAYS OF GIVEAWAYS! 
AND I HAVE THREE FREEBIES FOR YOU AT THE BOTTOM OF THE PAGE – SO DON'T MISS THEM!
If you're new to this – here's how it works:
1.   Each day from December 1 through December 12 I will put up a new giveaway HERE on my website with instructions on how to enter, a detailed description of the prize, and some stuff about the book or series. Each giveaway is different and each has ONE WINNER UNLESS you are the winner and you are from Australia or New Zealand.
IMPORTANT – PLEASE READ!
MY GIVEAWAYS ARE ALWAYS OPEN INTERNATIONAL BUT the United States Post Office has stopped all mail delivery to AUS and NZ. Shit is weird BUT you can still win if you're from AUS or NZ  because each giveaway has a GIFT CARD as well as a physical gift. So if the winner chosen is from AUS or NZ – there will be TWO winners. The AUS/NZ winner will get the GIFT CARD and the second winner will get the physical prize but NO gift card.
2.   Each giveaway runs UNTIL DECEMBER 13.
3.   Winners are CHOSEN and NOTIFIED on December 14. I will be notifying winners in various ways depending on how people enter. Sometimes on FB, sometimes on IG, sometimes in my FB fan group (Shrike Bikes), sometimes via email – and all winners will BE LISTED AT THE TOP OF EACH GIVEAWAY POST HERE ON MY WEBSITE on December 14.
4.   Winners have 24 hours to respond, then another winner will be chosen.
5.   ALL PRIZES WILL BE MAILED ON DECEMBER 15.  If I'm waiting on a winner to respond and they miss the December 15 mail date, that prize will be mailed when I get around to it. I live in the middle of nowhere so a trip to the post office is a "thing" for me. 🙂 So make sure you're checking for winners on the 14th.
6.   I will send newsletters announcing giveaways on December 1, December 6, December 12, and a Winner newsletter on December 14. I NEVER send this many newsletters in a month so sorry if that feels spammy. I just have quite a few readers who do not do socials and there will be at least three giveaways that do not involve socials in any way. So I need to get the word out.
7.   You can also FOLLOW MY BLOG. I will also make a blog post HERE announcing ALL WINNERS on the 14th. If you want to follow this blog there will be a form at the bottom of each post to do that. Then you get an email when I POST HERE. I don't do that often – December is the exception because of the 12 Days and my yearly "Wrap-up" post.
NO PURCHASE NECESSARY.
THAT'S IT! I HOPE YOU ALL ENJOY THIS! The world is INSANE right now so I'm just trying to spread some cheer and give back to all of you who support me and enjoy the stories I create.
DID YOU MISS THE OTHER GIVEAWAYS?
HERE ARE THE LINKS!
NOW LET'S GET ON TO THE DAY 12 GIVEAWAY!
---
GIVEAWAY #12
TAKING TURNS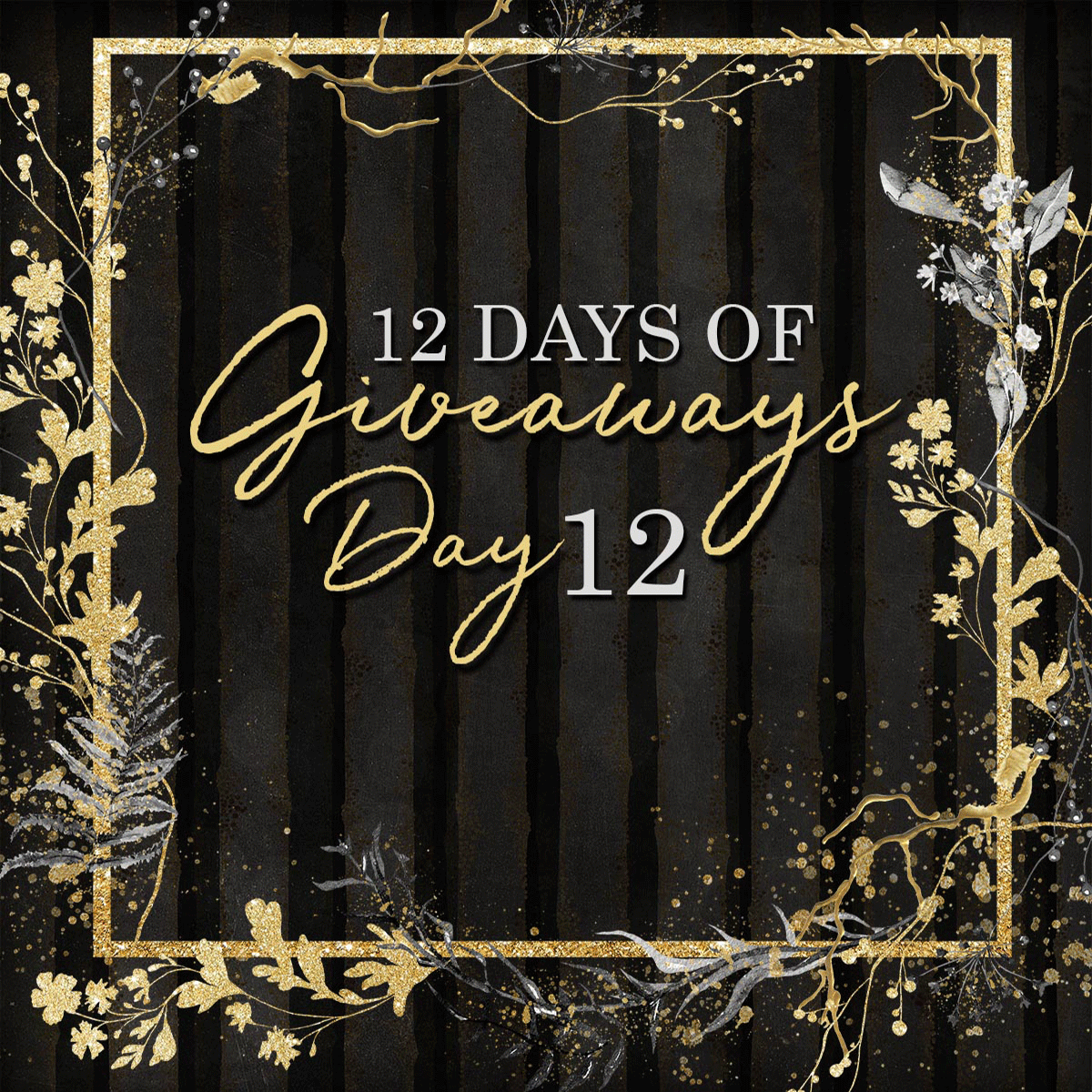 TAKING TURNS
(TURNING SERIES BOX SET!)
This 2500+ page set contains the USA Today Bestselling Series and spinoffs Taking Turns, Turning Back, His Turn, Total Exposure, The Pleasure of Panic, The Boyfriend Experience, and Play Dirty. More than 100,000 copies sold worldwide.
TAKING TURNS – When her friend wants out of an arrangement she has with the owners of the exclusive invitation-only Turning Point Club, Chella is only too happy to take her place. Her time with them was supposed to be temporary. Just a little trip into the dark. A teeny-tiny peek into the forbidden. She never expected to like them. And she certainly never expected to fall in love.
TURNING BACK – Rochelle left Turning Point Club behind last year. She made a new life and moved on. But when Bric shows up asking if she'd like to play again, she can't resist. What she had with them could've been so much more. It would've been so much better if she didn't let it get so… personal. But now she's got her priorities straight. She doesn't need them. They need her. And this time, she's playing for pleasure.
HIS TURN – Bric's friends are settling down. That game is over but no one said he couldn't play another one with new people. Jordan Wells is a lot like Bric—demanding, stubborn, and dominant. And he's got a third player for them—but she's just like Bric too. Three alphas vying for control of the game? It's ridiculous. But it sure won't be boring.
TOTAL EXPOSURE – When her therapist suggests the unconventional treatment of total exposure to cure Evangeline's fear of being watched, she is scared to death. But the anonymous stranger on the other side of the cameras isn't playing by the rules. He leaves her commanding notes, demanding she obey—and suddenly Evangeline finds herself craving his attention.
THE PLEASURE OF PANIC – Issy has no interest in other people's games. She's a player, for sure. A good one too. But she is control one-hundred percent of the time no matter what. Until her best friend, Chella, gifts her a game from Jordan Wells she never asked to play. Suddenly her whole life is turned upside down and… it's not terrible. Because there's a hot bodyguard playing along with her.
THE BOYFRIEND EXPERIENCE – Oaklee needs a boyfriend like… yesterday. And Jordan Wells is the game master, so she hits him up for a fake boyfriend game. Unfortunately for Oaklee, her reputation precedes her and Lawton Ayres the only guy left in town willing to put up with her over-the-top antics. He's a billionaire, he's well-dressed, well spoken, smart, kind… and well, he's sorta perfect. But she's not buying the boyfriend for herself, she needs Lawton to ruin her arch enemy. This is probably not going to turn out the way she imagined…
PLAY DIRTY – Jordan is tired of the games. He doesn't want to do it anymore. He wants the love he lost years ago. And when she shows up looking to try again, for a moment he thinks it might work out. But it was never just the two of them. It was always three. And suddenly Jordan finds himself playing a whole new game. One he didn't set up. One he's not in control of. One that will change his life forever.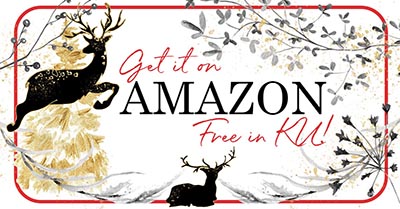 ---
HERE IS THE TAKING TURNS PRIZE!

1. Signed Taking Turns Paperback
2. Bath & Body Works Magnolia Charm Body Spray
3. Bath & Body Works Magnolia Charm Shower Gel
4. Bath & Body Works Magnolia Charm Lotion
5. Taking Turns Candle Tin
6. Taking Turns Wooden Wick Candle

7. $20 Gift Card
8. Nordic Pine Soap
9. Gift Bags
I feel like I didn't get a good view of my new wooden wick candle in this gift set pic so I wanted to add another one so you can see it better. I really like these. I made a few of them that will be up for sale (eventually! lol) and I really like them. They have obsidian stars and moons, snowflake obsidian tumbles, and tiny red rose buds. They are a good New Year candle because all this stuff represents balance and new beginnings.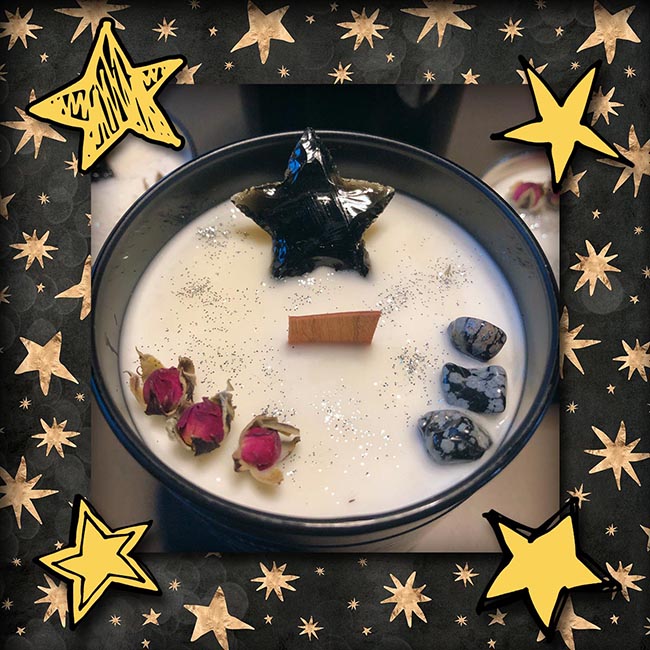 ---
LISTEN TO THE TAKING TURNS AUDIOBOOK TEASER!
TAKING TURNS IS NARRATED BY SEBASTIAN YORK, TAD BRANSON, AVA ERICKSON, AND JOE ARDEN
CLICK THE VID TO HEAR A SAMPLE OF JOE ARDEN AS SMITH!

ALL seven of these books are in one big box set which is FREE in Kindle Unlimited and TWO of the books in the box set are in the AUDIBLE PLUS CATALOG so they are FREE if you have a monthly subscription.
The two free ones are:
---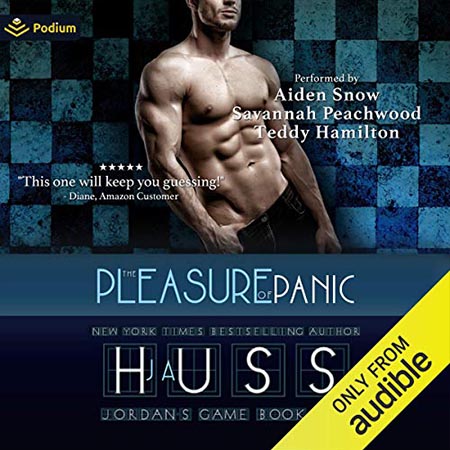 ---
AND HERE'S HOW TO ENTER TO WIN TODAY'S GIFT SET!
(1) THIS IS A SOCIAL-MEDIA FREE GIVEAWAY!
(2) Comment below and tell me what was the best gift you ever received OR the best give you ever gave.
I'm really excited about the gift I'm giving my mother this year. I bought her a CD player that looks like an old-time radio. And then I got her a bunch of CD's that have old-time radio shows on them. I think she's going to like this so I can't wait for Christmas morning. 🙂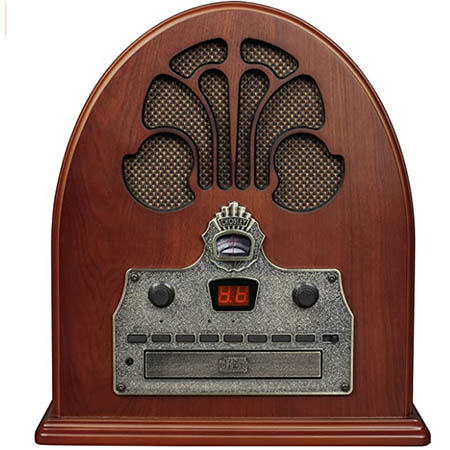 ---
DON'T LEAVE WITHOUT DOWNLOADING YOUR FREEBIES!
And don't forget to check this blog on the 14th for the complete list of winners!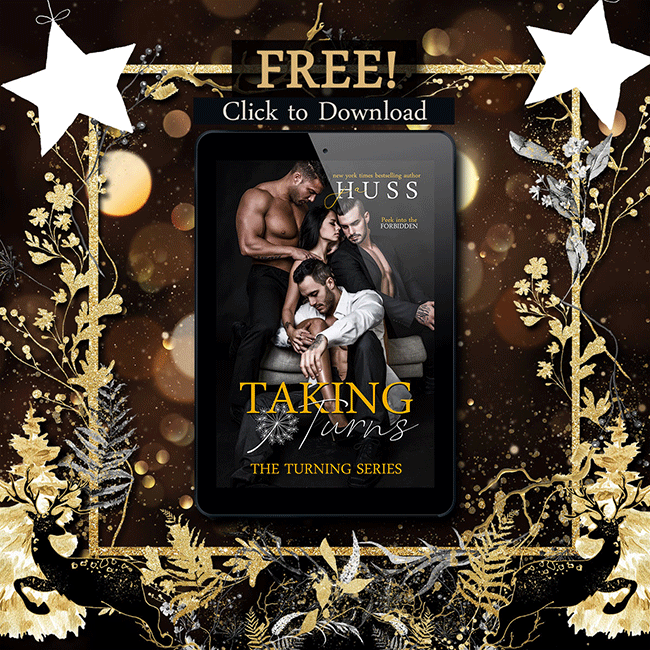 ABSOLUTELY FREE! I'm NOT collecting emails for any of these freebies. You will not be put on some random newsletter list. It's just FREE! So you can start Taking Turns as a gift from me and see if you like it. If you do like it, and want more, good news! There are SIX MORE BOOKS in a huge box set that you can read after you're done! That box set is free in KU and there's a link for it at the end of the book. 
---
FREE WINTER CONSTELLATIONS WORKBOOK FOR KIDS!
KEEP YOUR KIDS CURIOUS AND BUSY THIS HOLIDAY!

You might not be aware of this but before I wrote fiction I wrote non-fiction science and history books for homeschool families. I have hundreds of these so I figured I'd give ya'll a Kid Freebie too! This is 66 pages of WINTER CONSTELLATIONS! It's got a craft project, all the text and pictures they need, worksheets, a final test, and a parent guide! ENJOY! (This is for grades 2-5 but ANYONE can learn this stuff- no matter how old you are!) 
P.S. I wrote this back in 2011 so don't judge me! haha.
This is a PDF file so you can download to anything. You don't need an ereader. And you can print it out too.
---
WANT TO TRY AN AMAZING AUDIOBOOK SERIES FOR FREE?
NOW YOU CAN!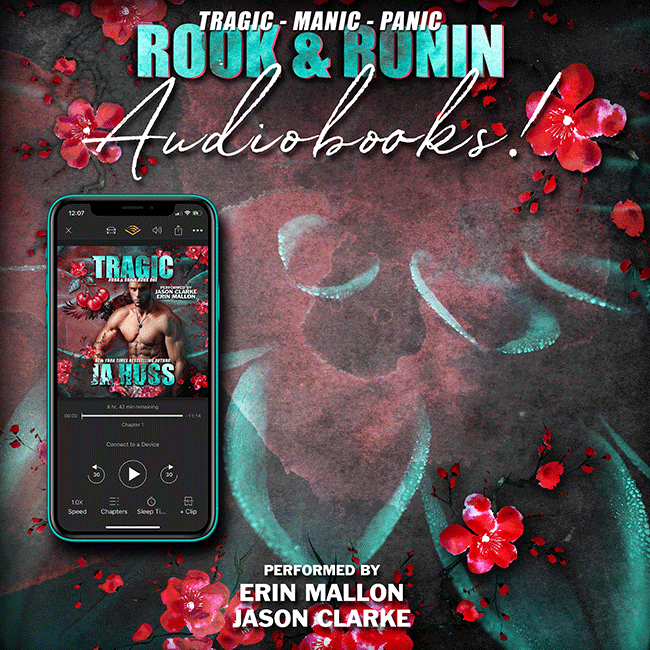 MOST of my audiobooks are done through my publisher. So there is NO WAY for me to make them FREE. But I do have a few that I did myself and are wide (not exclusive to Audible) that I CAN put up for FREE. And the FIRST THREE ROOK & RONIN audiobooks are on that short list! 
So I've made them FREE. BUT – there IS a catch. Isn't there always? There is no way to make an audiobook free on Audible. We have NO CONTROL over pricing. But there is another way to do this through Author's Direct. 
Author's Direct is a storefront where I get total control over my audiobook pricing, which is good news for you! It's SUPER EASY to download these books to the Author's Direct app and start listening right away. And it's 100% FREE.
Not all my books on there are free, just these three. BUT LOOK AT HOW EASY IT IS – THIS GRAPHICS SHOWS THE STEPS!

SO GIVE IT A TRY.
If you have questions about Author's Direct, here's a handy FAQ Page for you to check out!

---

---

P.S. – I will also be putting up THE BRAND NEW, AND ABSOLUTELY FREE, Audiobook of the very last Rook & Ronin book, HAPPILY EVER AFTER, to this same place. So downloading these first freebies is good practice for that!
---
BTW – THERE ARE THREE EASY WAYS TO STAY IN TOUCH with me. 
ONE – FOLLOW THIS BLOG – FILL OUT THE FORM BELOW  and you will be notified via email whenever I put up a new blog post. I usually do this about once a month unless I'm having a cover reveal, or a new release, or something special like this 12 Days of Giveaways. This is not a newsletter list. It's ONLY tied to BLOG POSTS.
Subscribe to Blog via Email
DON'T FORGET TO CONFIRM YOUR EMAIL or it won't sign you up.
---
TWO – JOIN MY NEWSLETTER – you will get an email when I send a newsletter. I don't send very many. Maybe once a month unless I'm up to something special. But you will NOT be notified of blog posts. 
DON'T FORGET TO CONFIRM YOUR EMAIL or it won't sign you up.

---
THREE – or if you don't like to get emails – YOU CAN JOIN MY FACEBOOK GROUP. This is where I hang out on the daily. We've got a nice group going with ZERO DRAMA. And if you ever have a question about something, you can tag me in there and I'll answer you. I'm literally in there all day, every day. 
---
I HOPE YOU ALL HAVE A VERY HAPPY HOLIDAY AND NEW YEAR.
Stay calm, stay safe, and let's have a great 2022!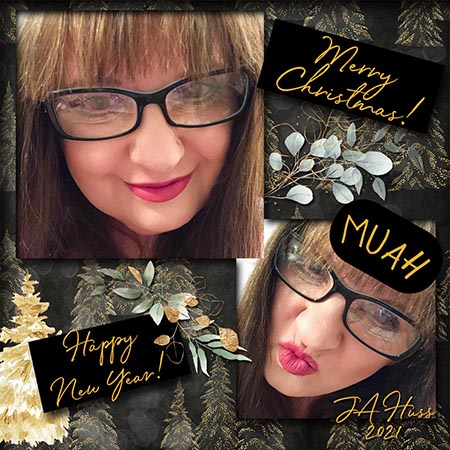 WINNERS FOR ALL GIVEAWAYS will be chosen on December 14 and announced on FB, IG, my fan group, my blog, and my newsletter. All gifts will be mailed on December 15th with priority mail, so hopefully you get them before the big day. ALL MY GIVEAWAYS ARE ALWAYS OPEN INTERNATIONAL.