AND THE WINNER IS… Deanna Sutherland
CONGRATS! You win the Day 7 Giveaway! Please check your FB tags!
---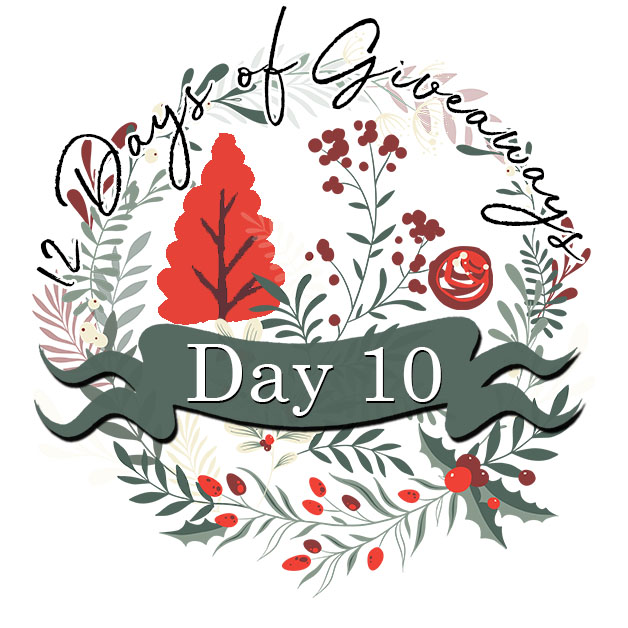 Welcome to my annual 12 DAYS OF GIVEAWAYS! 
If you're new to this – here's how it works:
1.   Each day from December 1 through December 12 I will put up a new giveaway HERE on my website with instructions on how to enter, a detailed description of the prize, and some stuff about the book or series. Each giveaway is different and each has ONE WINNER UNLESS you are the winner and you are from Australia or New Zealand.
IMPORTANT – PLEASE READ!
MY GIVEAWAYS ARE ALWAYS OPEN INTERNATIONAL BUT the United States Post Office has stopped all mail delivery to AUS and NZ. Shit is weird BUT you can still win if you're from AUS or NZ  because each giveaway has a GIFT CARD as well as a physical gift. So if the winner chosen is from AUS or NZ – there will be TWO winners. The AUS/NZ winner will get the GIFT CARD and the second winner will get the physical prize but NO gift card.
2.   Each giveaway runs UNTIL DECEMBER 13.
3.   Winners are CHOSEN and NOTIFIED on December 14. I will be notifying winners in various ways depending on how people enter. Sometimes on FB, sometimes on IG, sometimes in my FB fan group (Shrike Bikes), sometimes via email – and all winners will BE LISTED AT THE TOP OF EACH GIVEAWAY POST HERE ON MY WEBSITE on December 14.
4.   Winners have 24 hours to respond, then another winner will be chosen.
5.   ALL PRIZES WILL BE MAILED ON DECEMBER 15.  If I'm waiting on a winner to respond and they miss the December 15 mail date, that prize will be mailed when I get around to it. I live in the middle of nowhere so a trip to the post office is a "thing" for me. 🙂 So make sure you're checking for winners on the 14th.
6.   I will send newsletters announcing giveaways on December 1, December 6, December 12, and a Winner newsletter on December 14. I NEVER send this many newsletters in a month so sorry if that feels spammy. I just have quite a few readers who do not do socials and there will be at least three giveaways that do not involve socials in any way. So I need to get the word out.
7.   You can also FOLLOW MY BLOG. I will also make a blog post HERE announcing ALL WINNERS on the 14th. If you want to follow this blog there will be a form at the bottom of each post to do that. Then you get an email when I POST HERE. I don't do that often – December is the exception because of the 12 Days and my yearly "Wrap-up" post.
NO PURCHASE NECESSARY.
THAT'S IT! I HOPE YOU ALL ENJOY THIS! The world is INSANE right now so I'm just trying to spread some cheer and give back to all of you who support me and enjoy the stories I create.
DID YOU MISS THE OTHER GIVEAWAYS?
HERE ARE THE LINKS!
NOW LET'S GET ON TO THE DAY 10 GIVEAWAY!
---
GIVEAWAY #10
CREEPING BEAUTIFUL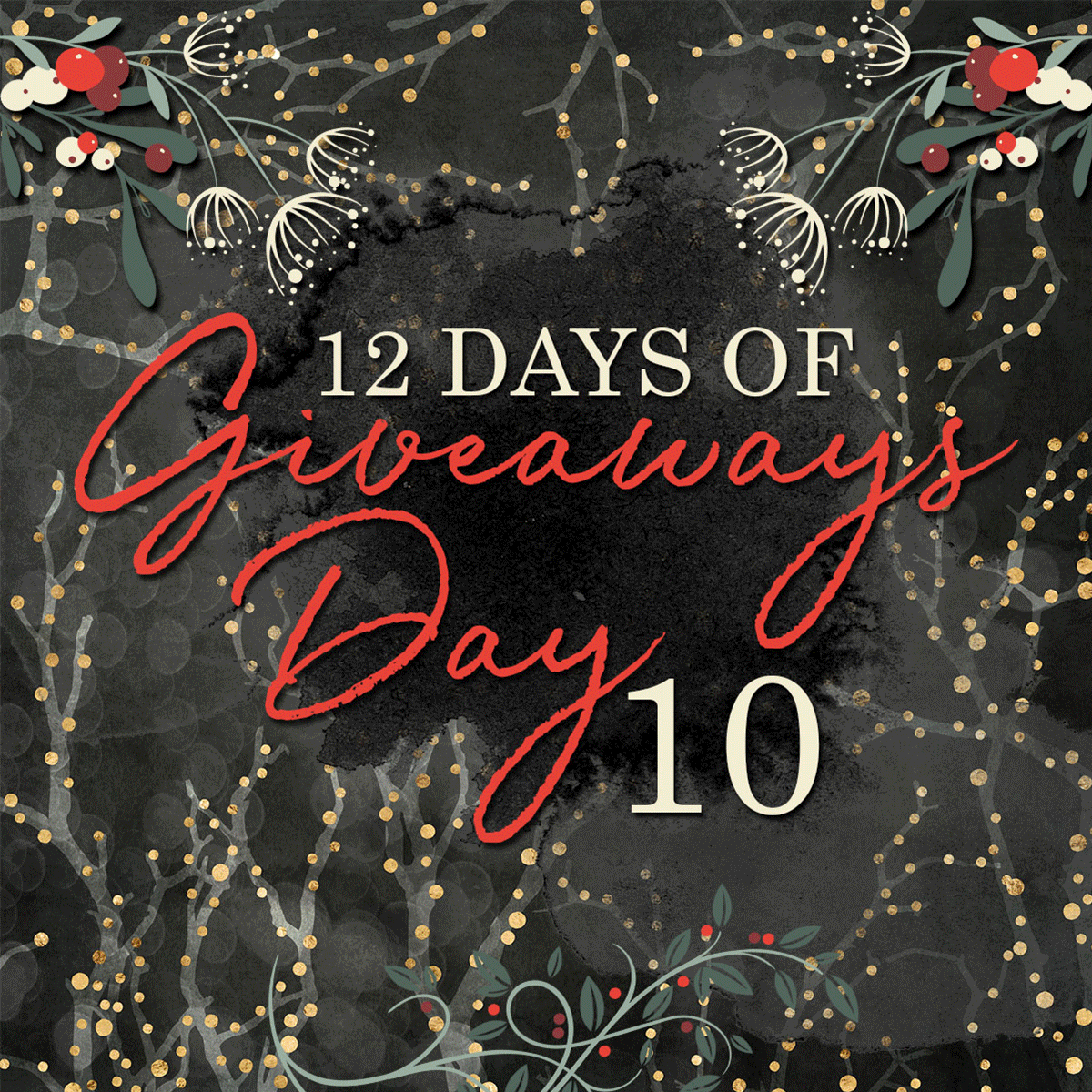 CREEPING BEAUTIFUL
McKAY
I wasn't the one who broke her but I played my part.
She came to us when she was ten. I raised her. I loved her.
I taught her how to survive in a world of evil men.
But it wasn't enough.
 
ADAM
I wasn't the one who saved her but I did my best.
She needed me as much as I needed her.
Bought and paid for on the auction block.
But not for the reasons you think.
She was my weapon.
 
DONOVAN
I wasn't the one who lied to her but I hid her truth.
She was broken before I got there.
Wild and angry. Defiant and bratty.
But she trusted me most.
She loved me best.
So I set her free.
Indie Anna Accorsi is a woman lost in her past.
A pretty little nightmare.
A gorgeous piece of misery.
A mess of lovely darkness.
She is creeping beautiful.
And now we want her back.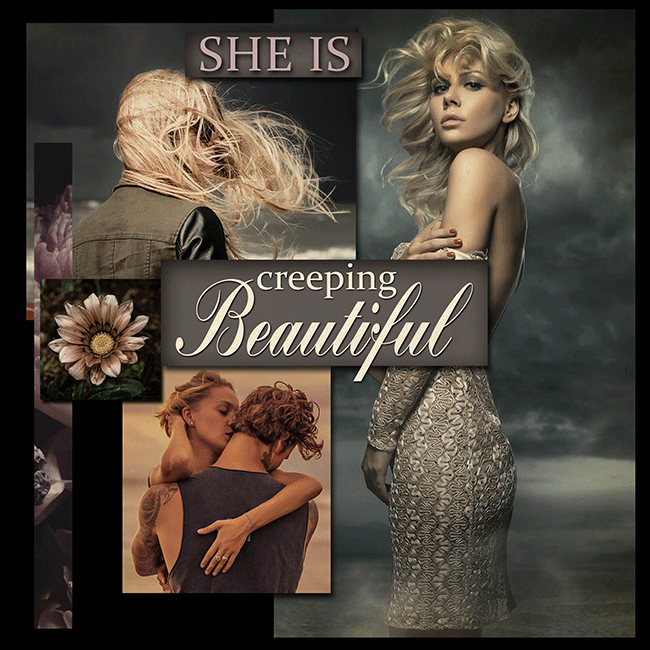 THIS SERIES IS NOT IN KINDLE UNLIMITED 
---
HERE IS THE CREEPING BEAUTIFUL PRIZE!

1. Signed Creeping Beautiful Hardcover
2.Signed Creeping Beautiful Special Edition Hardcover
3. Pretty Nightmare Candle
4. Pretty Nightmare Christmas Ornament
5. Creeping Beautiful Notepad
6. Creeping Beautiful Pen

7. $20 Gift Card
8. Nordic Pine Soap
9. Creeping Beautiful Journal
10. Tea Lights
11. Gift Bags
---
LISTEN TO THE CREEPING BEAUTIFUL AUDIOBOOK TEASER!
This book is not free and this series is not in Kindle Unlimited, but it is Whispersynced. So if you download the ebook on AMAZON then you can get the audiobook for just $7.49 on Audible. It's also available on Apple Audiobooks.
NARRATED BY ZACHARY WEBBER, SHANE EAST, TEDDY HAMILTON, AVA ERICKSON
CLICK THE VID TO HEAR A SAMPLE OF TEDDY HAMILTON AS ADAM!

---
AND HERE'S HOW TO ENTER TO WIN TODAY'S GIFT SET!
(1) Make sure you're following my FB page HERE.
(2) Then COMMENT ON THIS FB POST and tell me one "self-care" thing you've done over the past year – because we all gotta look out for #1 (and sometimes we forget that).
(3) Comment below if you feel like it. But it's not required. Tomorrow will be another Social-Media free giveaway, so if you're not on FB, don't fret!
Bitches, I self-care every day. 🙂 I have a HUGE bathtub. It's not really that pretty–it has jets but they stopped working last year after we had a weird power surge. But it's deep and I practically swim in it. So I take a bubble bath every stinkin' day. I get out my iPad, find some of my favorite podcasts on Rumble or YouTube, and then I chill for a good hour. I don't go all out with candles and music and shit, but I have a view of the front of my house (which is a hillside and pine and aspen trees) so I watch the birds, or the sun, or whatever.
I think it's important to do things like this because I don't think we realize how stressful modern life is. Yes, our lives are more convenient than ever, but modern conveniences are anything but stress free. There was no news a hundred years ago for most people. They got up, they did their thing, they talked to their neighbors to see what was up in the world, and then they mostly forgot about it. Not true in this day and age. We are bombarded with news we don't even want, twenty-four/seven. It's hard to forget that most of the news isn't going to affect us. So we don't forget about it. And sometimes we really need to be told to forget about it.
Anyway, I'd love to hear how you guys all "self care".
---
HERE is a sneak peek of tomorrow's giveaway!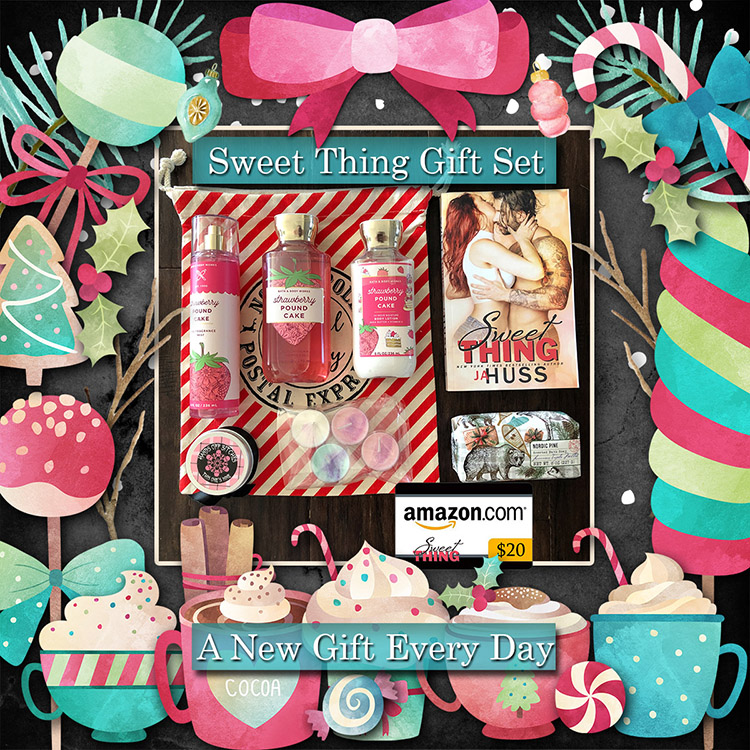 Make sure you stop by and enter!
---
BTW – THERE ARE THREE EASY WAYS TO STAY IN TOUCH with me. 
ONE – FOLLOW THIS BLOG – FILL OUT THE FORM BELOW  and you will be notified via email whenever I put up a new blog post. I usually do this about once a month unless I'm having a cover reveal, or a new release, or something special like this 12 Days of Giveaways. This is not a newsletter list. It's ONLY tied to BLOG POSTS.
Subscribe to Blog via Email
DON'T FORGET TO CONFIRM YOUR EMAIL or it won't sign you up.
---
TWO – JOIN MY NEWSLETTER – you will get an email when I send a newsletter. I don't send very many. Maybe once a month unless I'm up to something special. But you will NOT be notified of blog posts. 
DON'T FORGET TO CONFIRM YOUR EMAIL or it won't sign you up.

---
THREE – or if you don't like to get emails – YOU CAN JOIN MY FACEBOOK GROUP. This is where I hang out on the daily. We've got a nice group going with ZERO DRAMA. And if you ever have a question about something, you can tag me in there and I'll answer you. I'm literally in there all day, every day. 
---
I HOPE YOU ALL HAVE A VERY HAPPY HOLIDAY AND NEW YEAR.
Stay calm, stay safe, and let's have a great 2022!
WINNERS FOR ALL GIVEAWAYS will be chosen on December 14 and announced on FB, IG, my fan group, my blog, and my newsletter. All gifts will be mailed on December 15th with priority mail, so hopefully you get them before the big day. ALL MY GIVEAWAYS ARE ALWAYS OPEN INTERNATIONAL.