---
SCROLL DOWN FOR BUY LINKS AND GIVEAWAY
---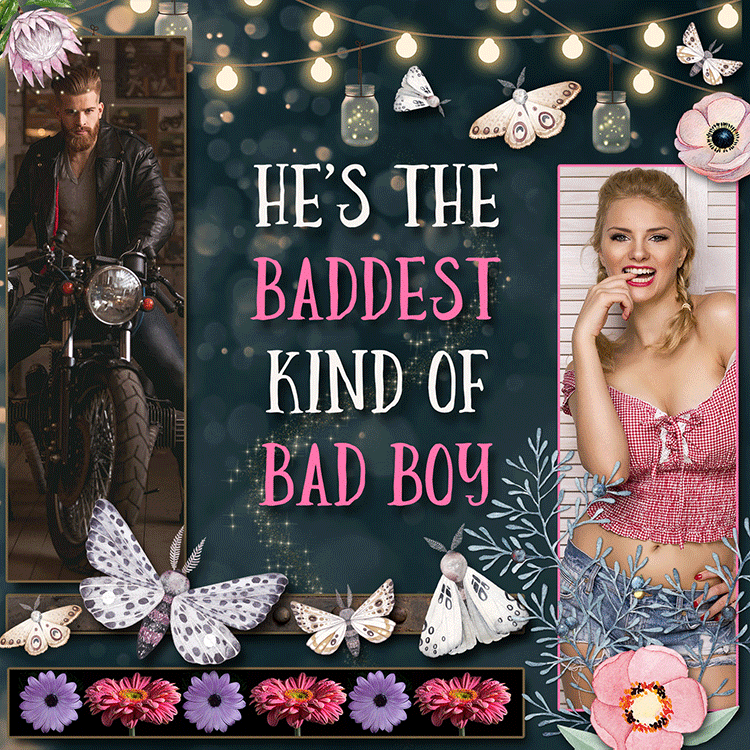 My name is Vicious. God-given name, I cross my heart.
And it fits.
I'm a hot-as-f, inked-up tattoo artist at the trendiest shop in the Rocky Mountains.
I have the looks, I have the bike, I have the reputation.
That means I get the ladies.
Sure. There are lots of women out there who hate tattoos. Wouldn't be caught dead with guys like me. And that's fine. I'm not looking for girls like that.
I'm looking for that other kind of girl.
The wild one, the bad one, the crazy one.
Funny thing is… the one I fell for isn't that girl.
She's the Good Girl.
And maybe back when she was nineteen I came off as a 'maybe', but after seven years of distance I am now the definition of 'not a keeper'.
But I can be a keeper.
I can make the good girl swoon.
I can be the dream guy she never saw coming.
If she would just… not press charges… I'm pretty sure I can turn this whole relationship around.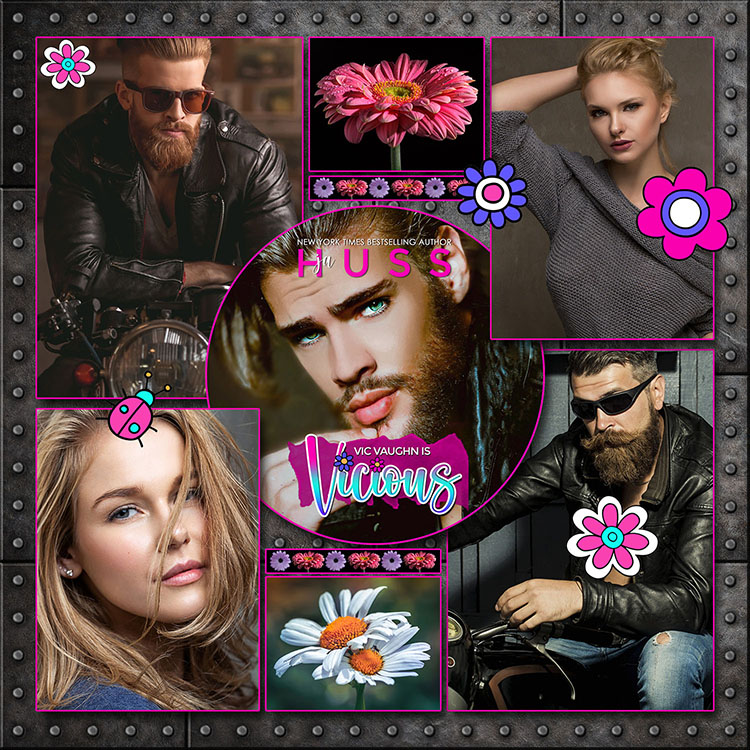 Vic Vaughn is Vicious is a bad-boy-trying-his best-to-win-her-back romantic comedy about a misunderstood tattoo-artist-biker called Vicious and a good girl named Daisy who ghosted him seven years ago after she came to her senses. It's filled with funny twists, dreams of grandeur, and all seven members of the most inappropriate family in all of Colorado.
EXCERPT
"Wanna go out there?" he asks me.
I don't know what to say. I mean, not particularly. I don't want to go out there. I want to stay in here with him.
I want to study every inch of this room.
I want to know this man.
Turning away from the open doors, I shake my head a little and once again concentrate on all the things in this space that give away hints to who and what he is.
The bed is just a mattress set on top of stacks of wooden pallets. It's not made. But that just makes it more interesting, not less. His sheets and pillowcases are light gray satin, but his comforter is a dark gray luxurious velvet. I can only imagine what it feels like to sleep in his bed with those two contrasting textures on either side of your body.
Then I picture what it would feel like to lie next to him in that bed. To be his.
I let out a breath and allow my eyes to wander up the wall where there are more framed pictures. Magazine covers. Tattoo magazine covers, specifically.
And his face.
Vic Vaughn is Vicious, the cover in the center reads.
He's standing next to me and I cannot stop the quick rotation of my head in his direction as I realize just who I am with. "You're… him."
"Him?" He smiles coyly. Then he nods his chin at the magazine covers. "I'm him. Wanna run away now?"
I shake my head, then whisper, "Not a chance."
He closes the short distance between us, slipping behind me. And when his lips lower down to the exposed skin on the back of my neck, I have to suck in a breath and try my best not to shiver. His fingertips slide up my arms and then he slips them back down, taking my coat along for the ride. I turn to face him just as he slips his jacket off too. Then he walks over to a large, open closet and hangs them both on wooden hangers.
I don't know why this simple act makes me tingle all over, but it does.
And he knows it does. I can tell by the way he's looking at me.
"How old are you?" I ask.
"Way too old for you. What about you? Wanna admit to it?"
Not sure if I do. But I say it anyway. "Nineteen. Do you want me to leave now?"
"I think I want you to stay forever."

VIC VAUGHN IS VICIOUS RELEASE DAY GIVEAWAY