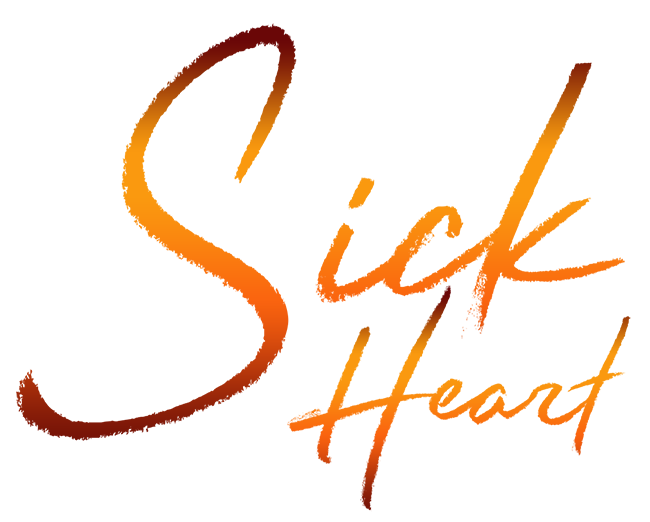 TRAILER REVEAL
---
LESS THAN ONE WEEK AWAY NOW!
I can't wait for you all to read Cort and Anya's story. 
Cort is an accomplished MMA fighter in an underground circuit going by the stage name Sick Heart. Every fighter comes from a stable of boys owned by elite men and every match is a fight to the death. Cort has been in that ring 35 times now, but this is his last fight. And if he wins, he and a select few of his friends, will be set free. 
Anya was born a slave in this same underground world. But she has now reached an age where she has outgrown her usefulness. Anya's owner offers her up as a prize in Cort's last fight. It doesn't really matter who wins, Anya knows her time is up. But from the moment that fight starts–nothing will ever be the same again. 
Sick Heart is a 538-page intense, dramatic, romantic, heartbreaking, and incredibly sweet love story unlike no other. All of these characters will stay with you forever. 
And here's a cool fun fact: I wrote TWO DIFFERENT End of Book Shit chapters for this one. You get both in the final version of the ebook. 
---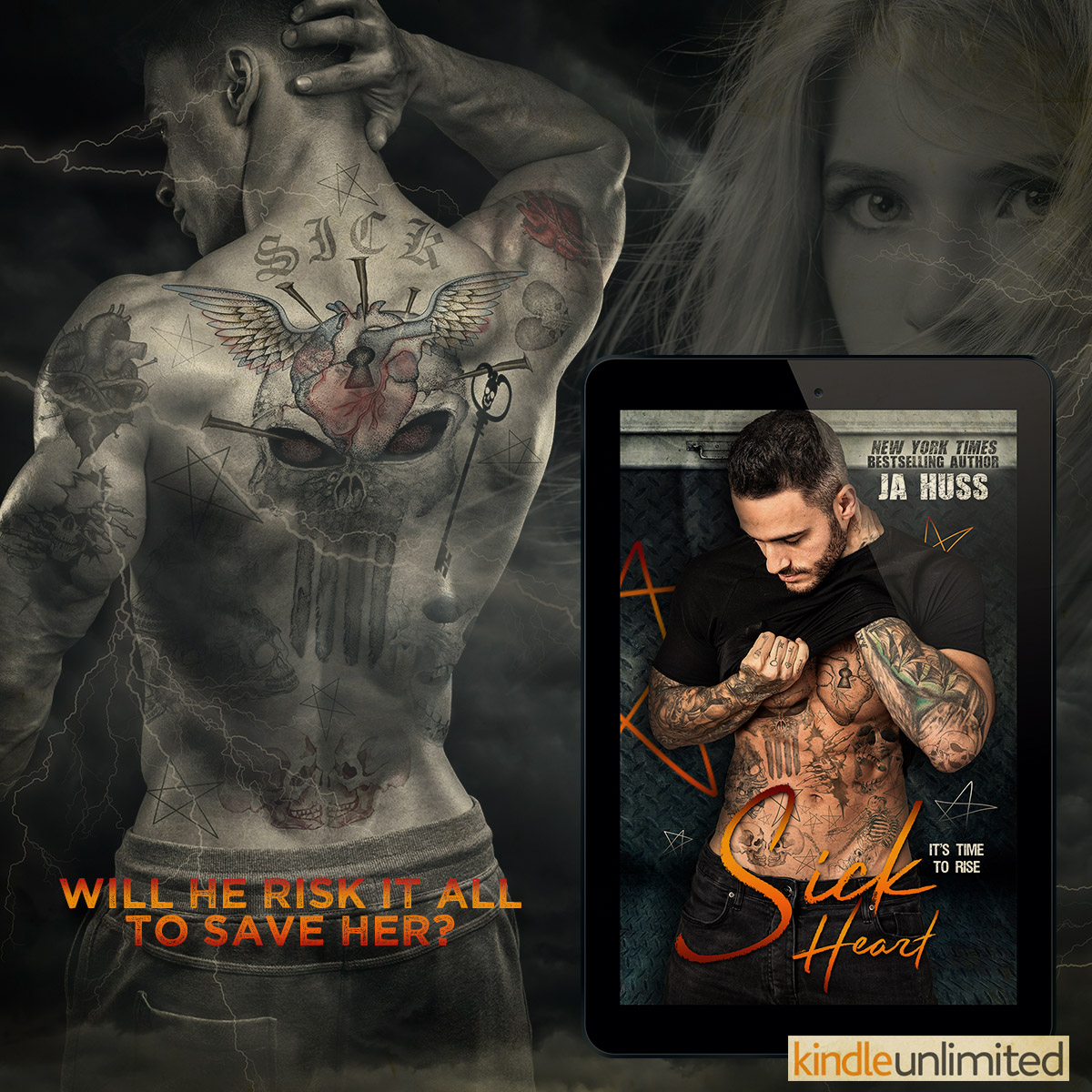 ---
SICK HEART
By JA Huss
STANDALONE BOOK
Publishing: March 30, 2021
DARK MMA FIGHTER ROMANCE
Cort van Breda has won 35 death matches as a fighter in an MMA circuit so deep underground there are no rules and only the winner gets out alive.
They call him the Sick Heart.
They say he's a shameless monster.
They say he's a ruthless killer.
They say he's as twisted as the man who owns him.
They say a lot of things about Cort van Breda.
But in our world violence is money, and money is winning, and winning is life, and life is the only thing that matters.
Except… he wasn't meant to win that last fight.
And I wasn't meant to be his prize.
But he did.
And I am.
And now his sick heart owns me.
WARNING: This is a sweet love story adrift in an ocean of evil. It is about two survivors dealing with their darkest secrets while they fight to change their lives. It is for mature readers only and has descriptions of deeply disturbing situations. There will be pearl clutching.
---
ON PRE-ORDER HERE
IMPORTANT! SICK HEART WILL RELEASE LIVE IN KINDLE UNLIMITED ON MARCH 30TH!
(crossing fingers it goes live on time – always at the pleasure of the Zon)
It will release ONE DAY EARLY on these three platforms above (March 29) and will NOT BE FOR SALE ANYWHERE BUT AMAZON AFTER THE PRE-ORDERS DROP!
So if you want to buy the book on a platform other than AMAZON, you have to get it on pre-order.
---
THE AUDIOBOOK WILL RELEASE THIS SUMMER.
---
GIVEAWAY