NEW RELEASE
Sick Heart
Dark MMA Fighter Romance
Giveaway at the bottom of the page.


TRUST ME LADIES – CORT VAN BREDA IS UNFORGETTABLE. 
You will never meet another man–real or fictional–like this guy here.
He's one of a kind and he's waiting for you to come say hello.
Check out the except at the bottom of the page.


I know that every author thinks their book is great. I'm no different. I will often start a book feeling very optimistic and then I always struggle in the middle. There is a point where you're like… this whole thing sucks. I should just not publish it. I should move on to something new.
Trust me when I say this – not finishing is the kiss of death. Even if you hate it. I have started a few books and never finished but I have never done that in the middle. The middle is hard. You don't have your ending yet, you can't see the final outcome, and almost all authors have doubts.
So that's all normal. I get that feeling with every book.
Except this one. lol There was never a single doubt about this one. This book is 130,000 words and while I did write about 40,000 of those last summer when I started the story, I put the book aside for several months to finish two others. And then I wrote the last 90,000 words in about a month. That's about an average amount of time for me to write 90,000 words, so I'm not saying I'm some kind of speed genius.
I'm just saying there were no doubts.
I never had any doubt about who these people were or why I was writing this story.
I love these characters.
I love this world.
I would want all these people on my side.
And even though Cort van Breda has never been on a date, he's just about the most romantic man alive. He does things for Anya that are fun, and touching, and heartfelt. He cares for her, and all the other people in this book, so fiercely. You just know that his heart isn't sick at all. But Cort is also a ruthless killer. I love his dichotomy. I love his duality. I love that he will do whatever it takes to win in the Ring, but will also play Hungry, Hungry Hippos with Anya to make her happy. He's a keeper.
Anya is the strongest female character I have ever written. No doubt. She comes off weak at first. She knows her place. She knows how to stay safe. She understands the world she lives in with 100% clarity. Like Cort, she is a survivor. She knows what to do and how to act so she can stay invisible to the evil surrounding her. But her life has been one long, silent rebellion. And even when she is standing on the mat with twenty-three deadly MMA fighters, she is the strongest person in the room.
There are a ton of other characters in this book. And yes, the bad guys in this story are truly evil. But they get almost no page time. They don't deserve page time. I devoted almost all my words to the characters who earned it. Maart, Rainer, Irena, Ainsey, Cort, Anya, Budi, Zoya, Paulo, Rasha, Penn, Maeko, Raffi, Evard, Bexxie… I wrote about warriors in this book.
And I will never forget them.
I hope you love the story too. BONUS – there are two End of Book Shits in this one. I wrote two. The reason why I did that is not worth mentioning, but there are two and I hope you read them both.
Sick Heart is not a book to rush through. It's a book to be savored. I hope you savor it. I hope you take your time and just let yourself get lost in it. And I hope that when you turn that last page you miss these people. 
Julie
JA Huss
March 30, 2021
---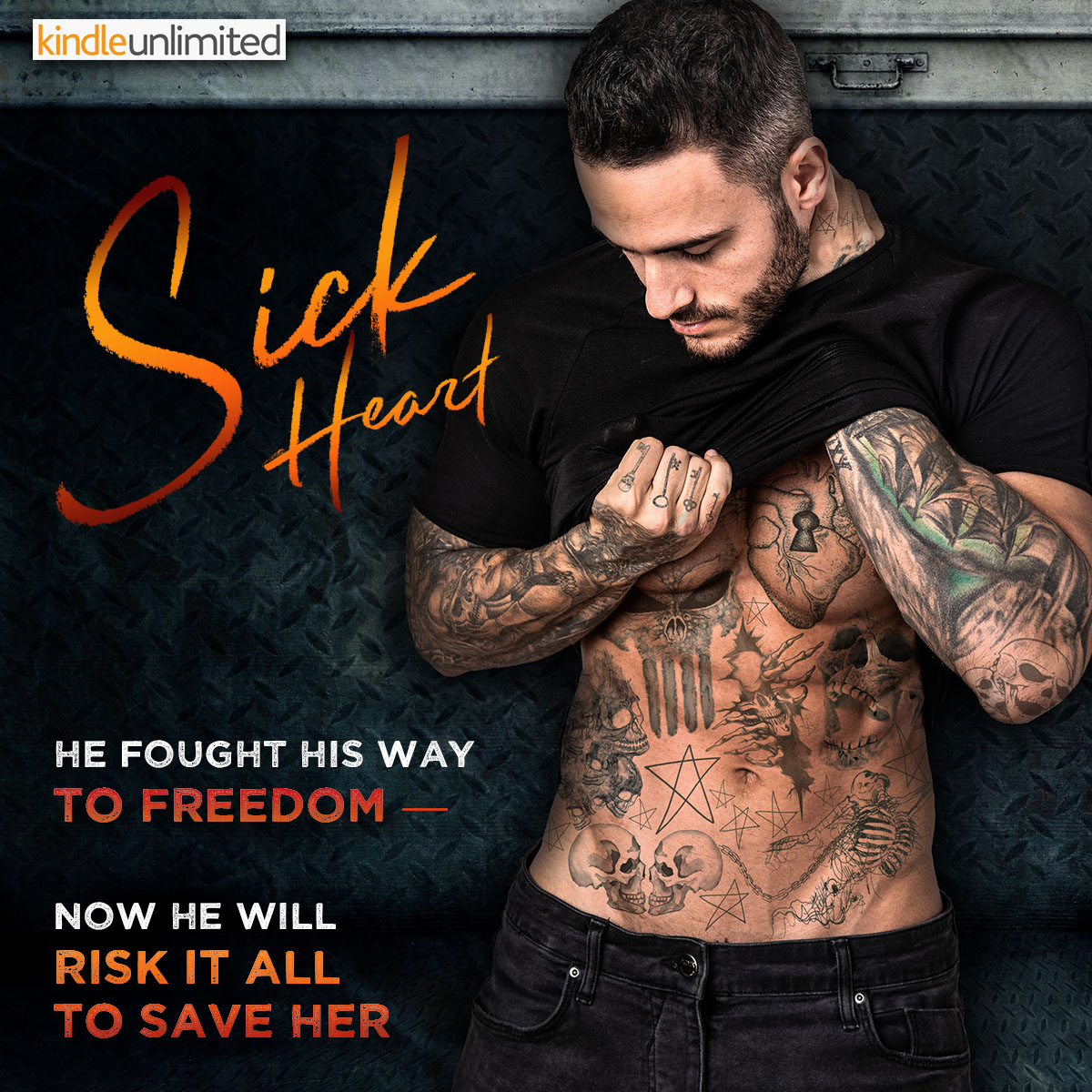 Cort van Breda has won 35 death matches as a fighter in an MMA circuit so deep underground there are no rules and only the winner gets out alive.
They call him the Sick Heart.
They say he's a shameless monster.
They say he's a ruthless killer.
They say he's as twisted as the man who owns him.
They say a lot of things about Cort van Breda.
But in our world violence is money, and money is winning, and winning is life, and life is the only thing that matters.
Except… he wasn't meant to win that last fight.
And I wasn't meant to be his prize.
But he did.
And I am.
And now his sick heart owns me.
WARNING: This is a sweet love story adrift in an ocean of evil. It is about two survivors dealing with their darkest secrets while they fight to change their lives. It is for mature readers only and has descriptions of deeply disturbing situations. There will be pearl clutching.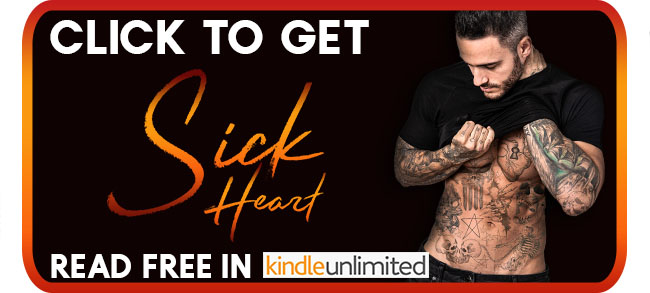 ---

---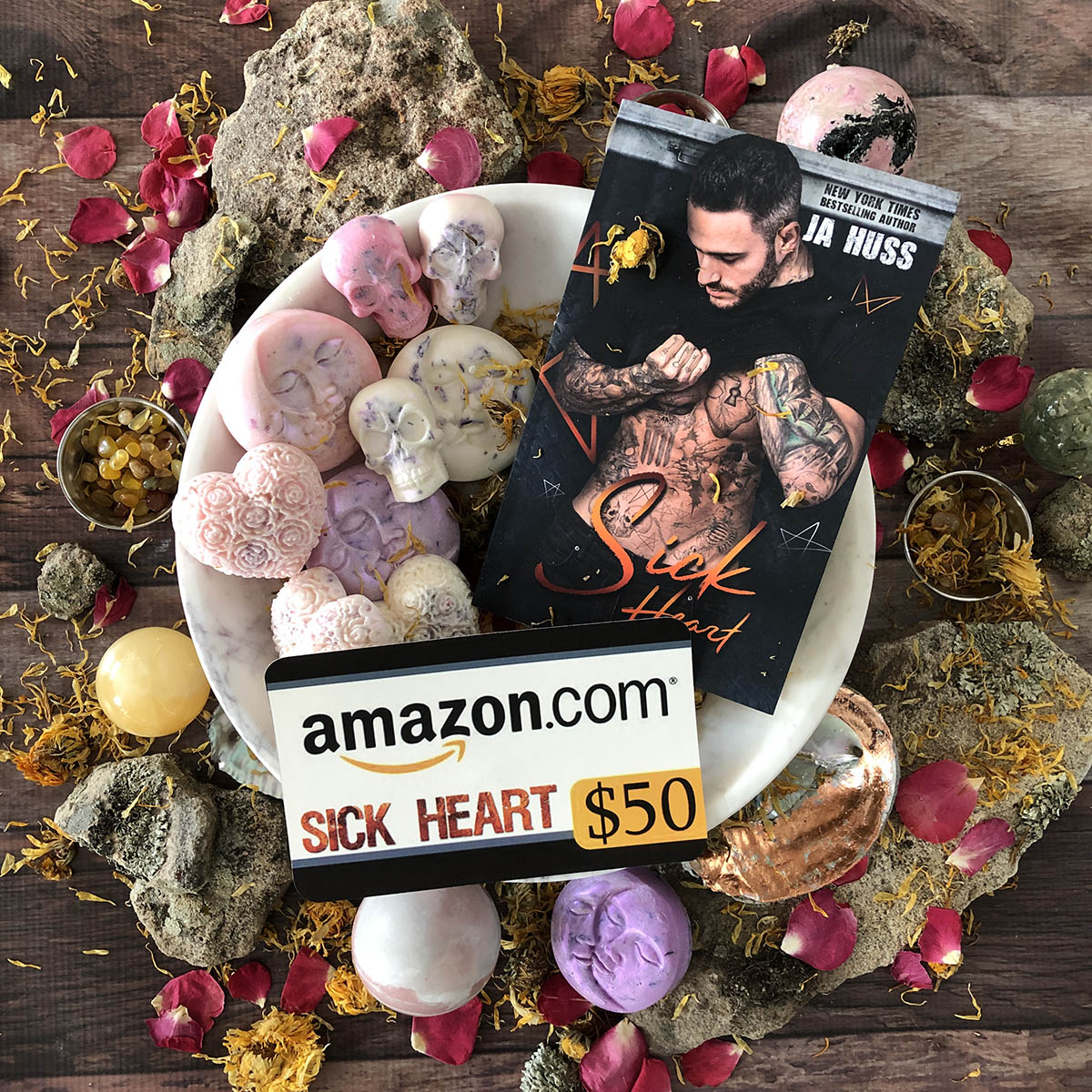 ---

---
EXCERPT
 
I put one hand up and slowly sign, Talk to me. It's an easy sign and she gets it, because she goes tense again, then shakes her head no. But then she repeats my signs back with modifications, pointing at me, tapping her chin with a sideways hand, and then pointing to herself. You talk to me.
I already did.
She shakes her head and makes a sign for 'whisper.'
And now it's my turn to go tense and just stare at her for a moment.
Because she got it right. The sign is 'talk,' but if your other hand is cupped on the side of your mouth, it means 'whisper.' Like you're gonna whisper in someone's ear.
Did she just… I squint at her and she frowns in response. Has she taught herself sign language?
That's not possible. Not this fast. It hasn't even been a week.
Then whisper to me, I sign.
She shakes her head again. And then she touches my lips with the edge of her fingertips and slowly drags them up my cheek before pulling away.
'Kiss.' That was the sign for 'kiss.'
She wants me to kiss her.
I know this is a distraction. I know who I'm dealing with. A girl who has been silent so long, no one remembers her last spoken words. A girl who should be dead, but isn't. A girl who should be anywhere but here with me, but is. A girl who four days ago didn't know a single bit of sign language, and now knows enough to stun me silent.
So I should really know better.
I should push her. Keep going. Because I could make her talk. I know I could.
But then she leans towards me. And we're not that far apart, so that kiss she just asked for is now an absolute guarantee.
Our lips touch and just… linger there for a breath.
And so many things go through my mind in that breath. I want to resist her offer. Push her down, roll over, and forget where I'm at and who I'm with.
But that's just fucking stupid. I like this girl. A lot.
I want to kiss her.
And all those other thoughts earlier about not wanting sex… well. This seems like more than sex. So that's something I am interested in.
When our lips touch everything that happens next—whether it's today, tomorrow, or next year—everything that happens next is preordained. And there's no way to stop it.
I cup my hands around her face, my thumbs caressing small circles on her cheeks as her mouth opens and her tongue touches mine.
There is maybe one more moment. One more chance to stop the car crash that's coming, but it's such a small moment, so short and tiny, it barely exists.
And what comes next is pure lust.
I open my mouth, kiss her hard. Bite her lip, grab her breasts as I drop my full weight over her.
She kisses me back. But her kiss isn't urgent, like mine. It's soft. And even though we're stained with salt water, and sweat, and the wind, she tastes so sweet, I want this kiss to last forever.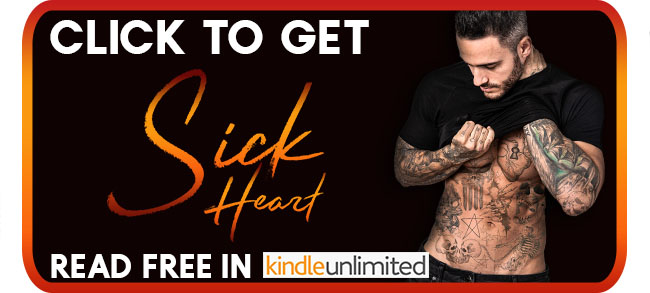 ---