MY NEXT BOOK IS FINALLY ON THE SCHEDULE!
I finally feel like I have some big news to share with you! my next book SICK HEART will be releasing on MARCH 30, 2021 and I would love for you to help me share the cover on March 12th! There will be a SPECIAL GIVEAWAY FOR EVERYONE WHO PARTICIPATES and you will able to request an Advance Copy of the book!
So if you'd like to help me share it on March 12
SICK HEART
STANDALONE BOOK
Publishing: March 30, 2021
DARK MMA FIGHTER ROMANCE
Cort van Breda has won 35 death matches as a fighter in an MMA circuit so deep underground there are no rules and only the winner gets out alive.
They call him the Sick Heart.
They say he's a shameless monster.
They say he's a ruthless killer.
They say he's as twisted as the man who owns him.
They say a lot of things about Cort van Breda.
But in our world violence is money, and money is winning, and winning is life, and life is the only thing that matters.
Except… he wasn't meant to win that last fight.
And I wasn't meant to be his prize.
And now his sick heart owns me.
WARNING: This is a sweet love story adrift in an ocean of evil. It is about two survivors dealing with their darkest secrets while they fight to change their lives. It is for mature readers only and has descriptions of deeply disturbing situations. There will be pearl clutching.
---
THIS IS NOT THE COVER. JUST A PROMO GRAPHIC!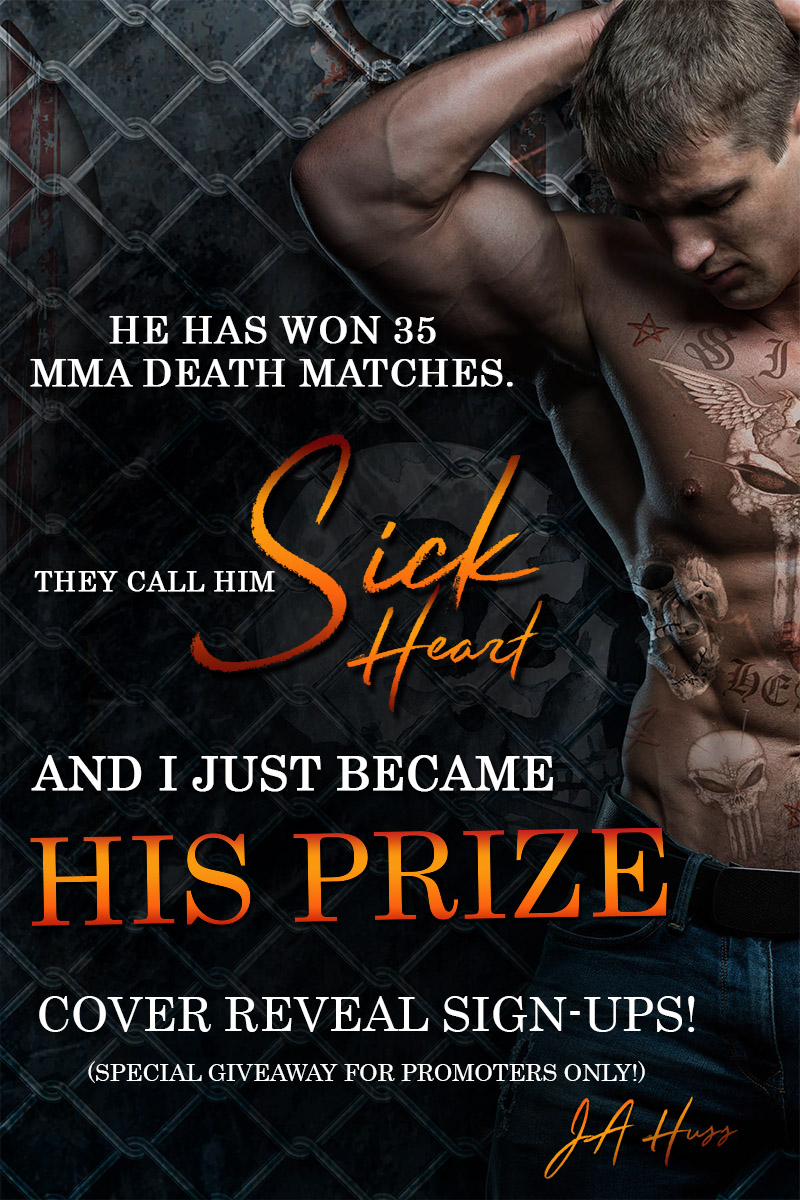 ---