SCROLL DOWN FOR THE BOOK BOX RAFFLECOPTER GIVEAWAY
Bunch of stuff to tell you about today!
ONE – So when I put up the pre-order for the Bully King audiobook I didn't have time to mess around with recording the End of Book Shit for that book. And of course, I know you guys all really like that part of the audiobook and when it's not there, you notice. So I recorded it for you and I'm putting it up here on the blog so you feel like you got the "full experience" with your Bully King audio!
I will do the same thing for the Ruling Class audio because it's also missing from the audiobook – I don't have a recording studio at my house – I don't actually have any place in my house at all that has good acoustics, so I was afraid that the quality of my EOBS recording wasn't going to be good enough for the ACX people at Audible and that might cause the Ruling Class book to get stuck in approval. So I decided to leave it out. Normally I do not do my own audiobooks. I have a publisher who handles all this stuff and they work some magic on my horrible recordings and of course, Audible will cut them slack because they are a publisher, so they don't worry about it too much. So this is why they are missing.
TWO – The Creeping Beautiful book was also missing the EOBS by mistake, so I also recorded that one and put it up in Shrike Bikes (my Facebook Fan Group) for everyone to listen to. If you're not a member of the Fan Group and want to listen to the EOBS – no spoilers – you can just ask to join and someone will add you as soon as they see it. I WILL ALSO BE HAVING A GIVEAWAY IN THERE FOR A VERY COOL KINGS OF HIGH COURT COLLEGE BOOK BOX!
THREE – TODAY is release day for RULING CLASS!!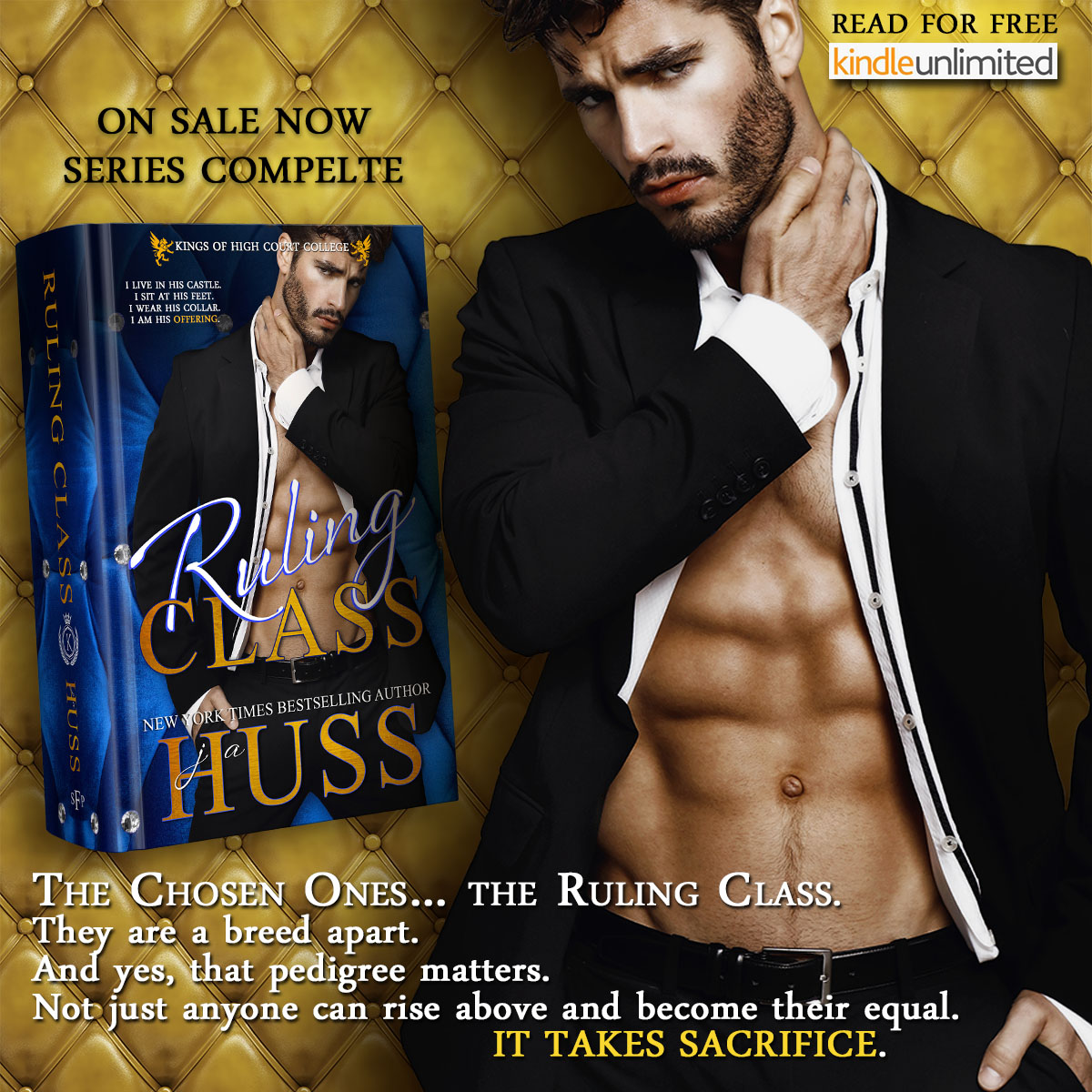 No, the audiobook is not out yet. It's in approval though. So it should be live soon and I will def send all all the notifications when that happens. I will stick a little teaser at the end of this post though. Same narrators as last time – Emma Wilder and Jacob Morgan.
So here are all the details on RULING CLASS and both Bully King and Ruling Class are FREE TO READ in Kindle Unlimited – so if you haven't started Bully King yet, pick them both up now! This duet is COMPLETE!
READ FREE IN KINDLE UNLIMITED!
END OF BOOK SHIT AUDIO – BULLY KING
AUDIOBOOK TEASER – RULING CLASS
RULING CLASS BOOK BOX GIVEAWAY