SERIES COMPLETE!
(My two favorite fucking words in the English language!)
Nothing says long, continuing series like a big old family of boys. So that's what I set out to write when I started the Bossy Brothers series in 2019. Three boys and a cousin—all with the last name of Boston.
That's enough material to cover the baby brother trope (Jesse Boston), wayward middle child (Joey Boston), and the bully oldest (Johnny Boston). Not to mention those pulled heartstrings for the orphaned cousin, (Zach Boston) who was raised by them. These boys are elite billionaires with a sketchy, secret past that is rapidly coming back to haunt them as they search for true love.
The series starts with a kidnapping in book one. But it's not our heroine being abducted—it's the baby Boston, Jesse. Book one a crazy revenge scheme dreamed up by jilted ex-one-night-stand, Emma Dumas, that turns into a heart-melty second-chance.
But I love a good, long, complicated series connected by many characters so I decided to go big and add in Emma's brothers and take the story down to Key West with her family of tatted-up beach boys. Her brothers include over-protective fisherman Alonzo, broody-sailor Tony, and their own baby of the family, adrenaline-fueled Luke.
And Luke is where we're at now. In the last book of the series, Luke is partnered up with Zack Boston and together they fall into a crazy adventure with a scheming gossip reporter looking for dirt on the Boston family secrets.
But the Bostons aren't the only ones with a sketchy past. The Dumas brothers are just as guilty. And the dirty secrets of these two families come crashing together for one final happily ever after.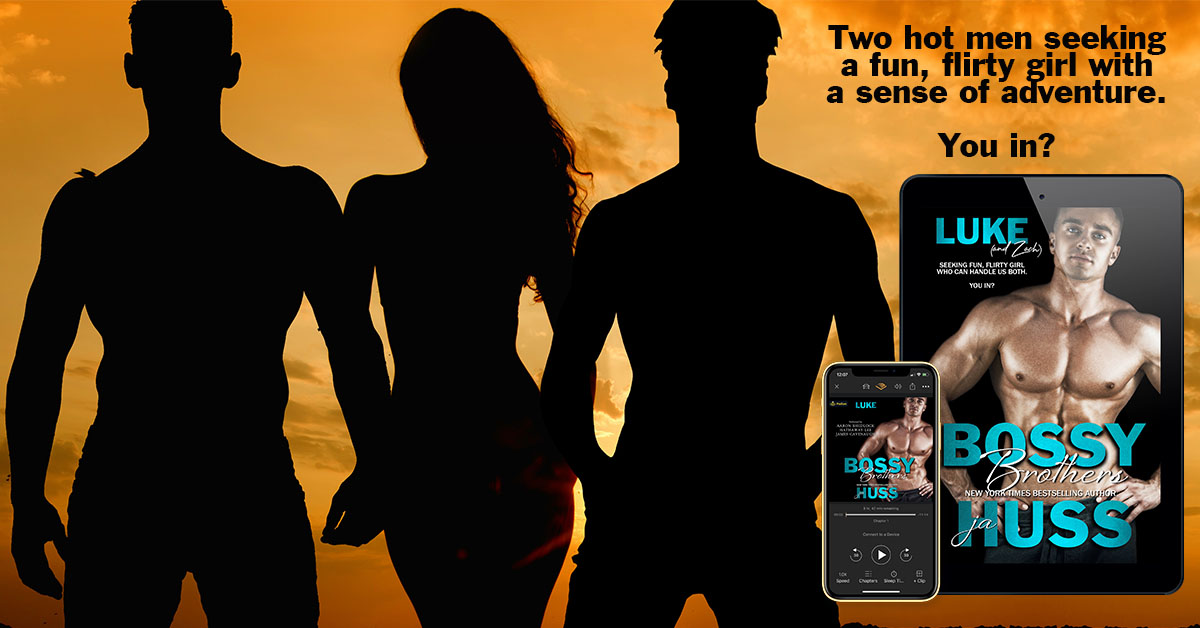 DESCRIPTION
Two hot men seeking a fun, flirty girl with a sense of adventure. You in?
My life changed the day Zach Boston walked into it. And we've been inseparable best friends and lovers ever since. But he's almost seven years younger than me and I remember all too well what my twenties were like – A new adventure every day, non-stop partying every night, and a new girl (or guy) whenever I got bored.
That's why Zach and I always have a third.
Girls are how we've kept it fresh all year.
We've gone through dozens of them since we got serious and I'm not saying I don't enjoy the dynamic of a threesome, because I do.
But when this cute girl with pink hair comes sailing into our lives and upends everything—I don't know if we'll survive it.
FREE IN KINDLE UNLIMITED!
GET BOSSY LUKE

---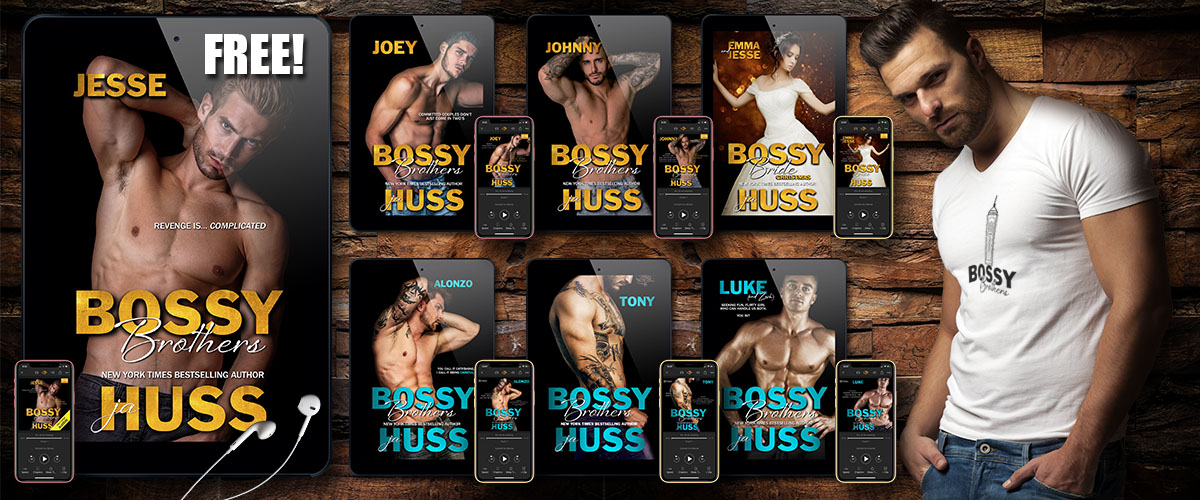 The Bossy Brothers series is seven full-length books filled with sexy alpha males, strong females to keep them in line, a crazy Vegas wedding in the middle, and of course, the twisted HEA at the end that I'm known for. I call it Rom Com with a dark side!
They should be read in this order:
Jesse
Joey
Johnny
Bossy Bride
Alonzo
Tony
Luke (and Zach)
If you're new to this series, Book One, Bossy Brothers: Jesse, is FREE on KOBO, Nook, Apple, and Amazon right now. And the rest of the series can be read free in Amazon Kindle Unlimited.
GRAB BOSSY JESSE FOR FREE RIGHT NOW!
AUDIOBOOK ISN'T FREE – BUT IT IS FUCKING AMAZING!
CLICK the sample below to give it a listen!
---
ENTER THE BOSSY LUKE $50 GIVEAWAY IN THE RAFFLECOPTER BELOW!
a Rafflecopter giveaway
---
BONUS GIVEAWAY!

OH! And I have another giveaway going right now – your choice of any of my 2020 releases in ebook, audio, or paperback.
And yes, of course, all my giveaways are always open international!
Happy New Year everyone! 2021 is going to be fucking amazing! Stay safe and stay sane!