THANK YOU GUYS SO MUCH for helping me reveal the cover for my newest release, SICK HEART! This giveaway is JUST for you!
I was hoping to have a copy of the hardcover in my hands to show it off to you, but it won't be here until Monday so this is a digital representation! (But that copy is earmarked for the winner of this giveaway!)
To enter the giveaway just

FILL OUT THE FORM HERE

or click the button below, and I will choose a winner on TUESDAY, MARCH 16th and notify the winner via email.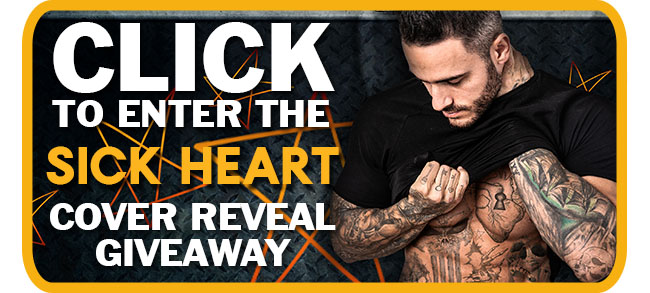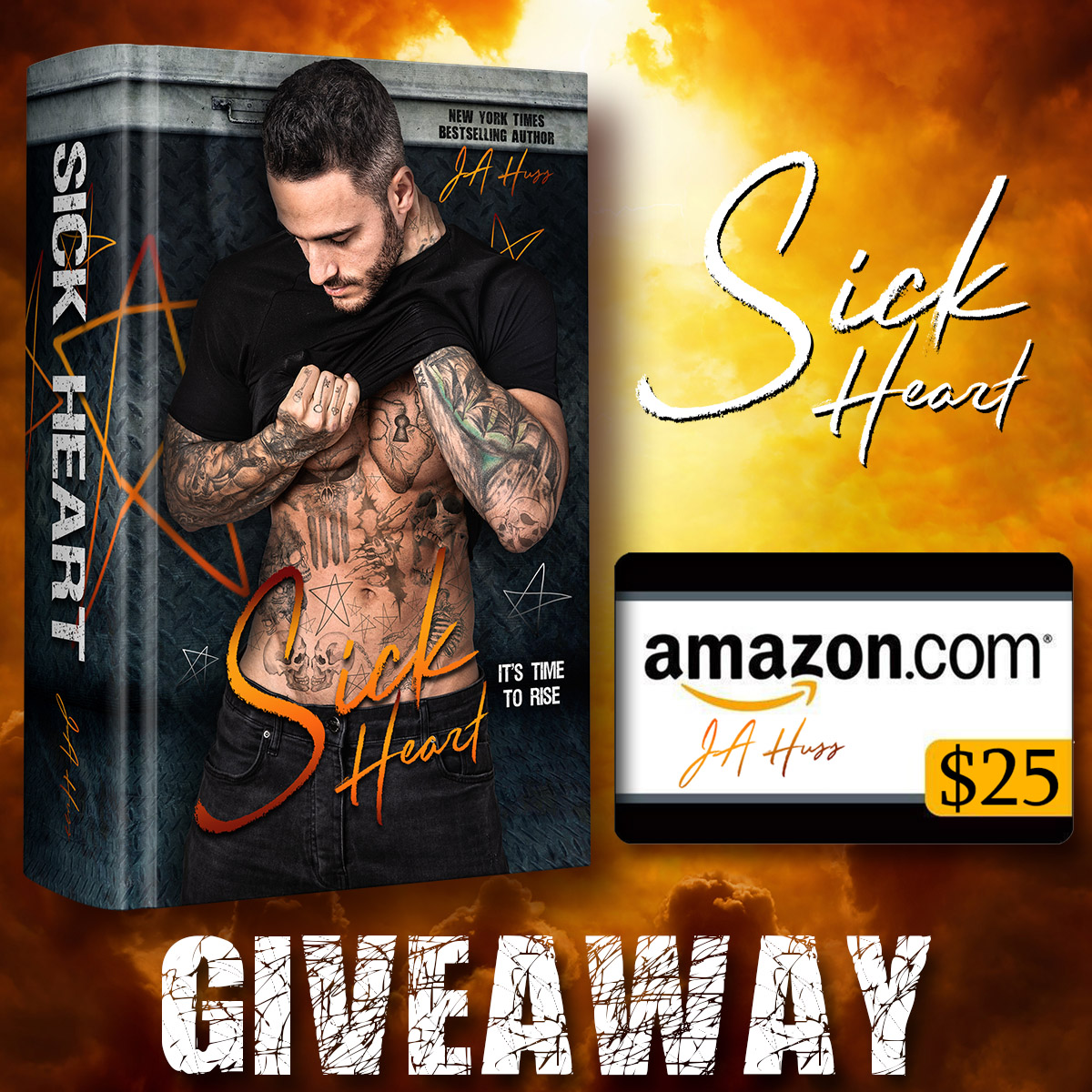 ---
If you asked for a review copy of the book I will be making up my ARC reader list this weekend and will send out a notification on FRIDAY, MARCH 20TH to let you know your copy is available for download. I will give away about 50 copies, so not everyone who asked for an advance copy will get one. 
SICK HEART will be in KINDLE UNLIMITED ON RELEASE DAY MARCH 30TH. So if you don't get an ARC I hope you will download it then.
---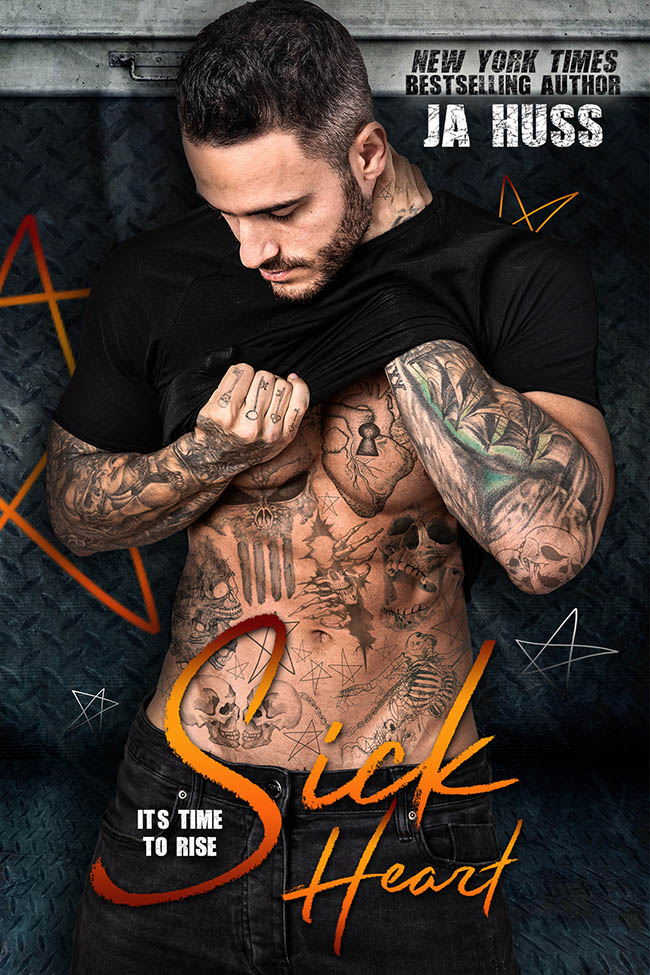 ---
ON PRE-ORDER HERE
IMPORTANT! SICK HEART WILL BE IN KINDLE UNLIMITED ON MARCH 30TH!
It will release ONE DAY EARLY on these three platforms (March 29) and will NOT BE FOR SALE AFTER THE PRE-ORDER DROPS!
So if you want to buy the book on a platform other than AMAZON, you have to get it on pre-order. 
DESCRIPTION
Cort van Breda has won 35 death matches as a fighter in an MMA circuit so deep underground there are no rules and only the winner gets out alive.
They call him the Sick Heart.
They say he's a shameless monster.
They say he's a ruthless killer.
They say he's as twisted as the man who owns him.
They say a lot of things about Cort van Breda.
But in our world violence is money, and money is winning, and winning is life, and life is the only thing that matters.
Except… he wasn't meant to win that last fight.
And I wasn't meant to be his prize.
But he did.
And I am.
And now his sick heart owns me.
WARNING: This is a sweet love story adrift in an ocean of evil. It is about two survivors dealing with their darkest secrets while they fight to change their lives. It is for mature readers only and has descriptions of deeply disturbing situations. There will be pearl clutching.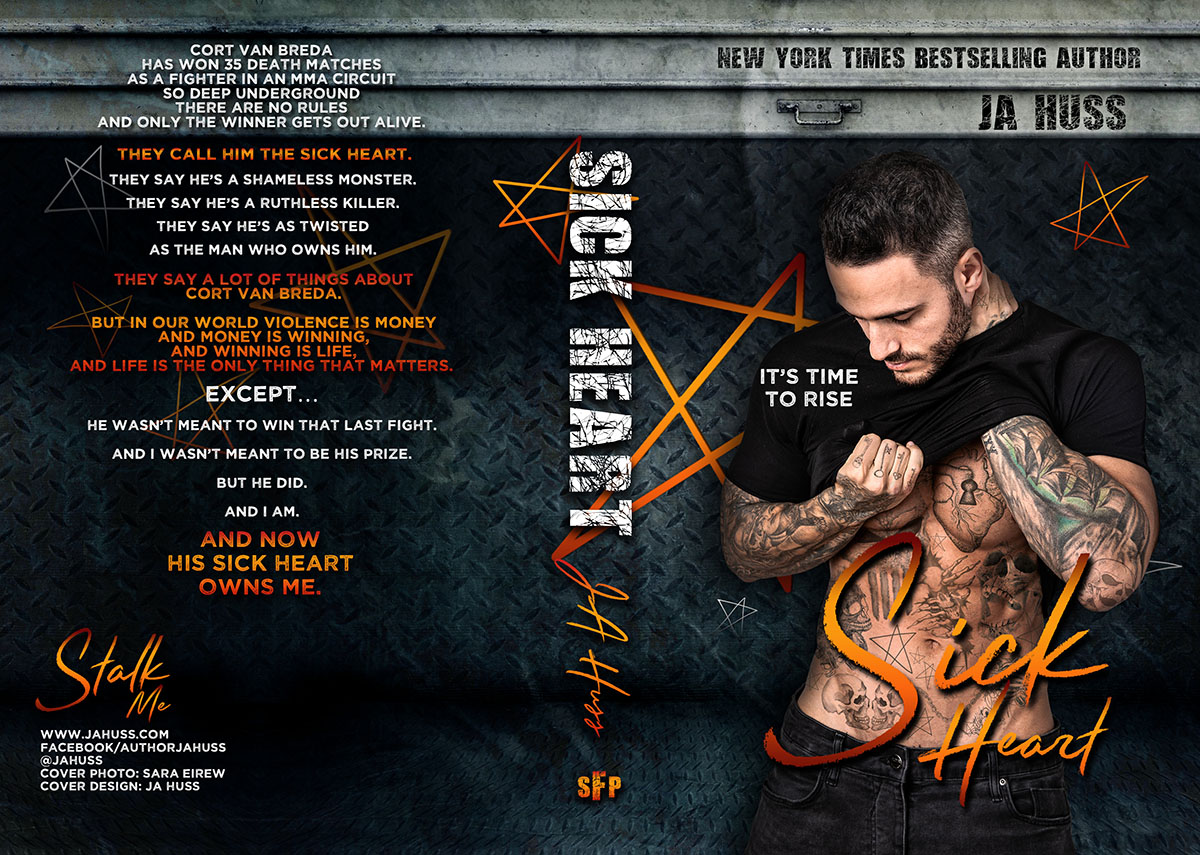 THANK YOU!