Three, Two, One is a super hot, super, sexy, and sometimes super shocking dark, MFM menage that will rip your heart out and then glue it back together. To get this one free just click the Bookfunnel Link below, enter your email, and the book will be sent to the eReader device of your choice.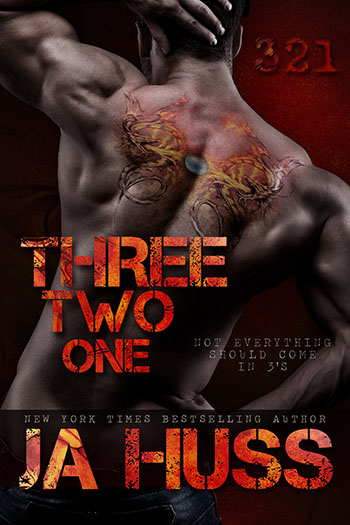 Blue was taken captive a year and a half ago but now that she's free she can't go home. Ark and JD are best friends who made millions filming porn and Blue is their new muse. JD is content to keep her forever and never ask questions. But Ark needs to know her secrets and he will stop at nothing to get them.
---
CURIOUS ABOUT HOW MY MAJOR SERIES FIT TOGETHER?
HERE'S A COOL INFOGRAPHIC TO MAKE IT EASY!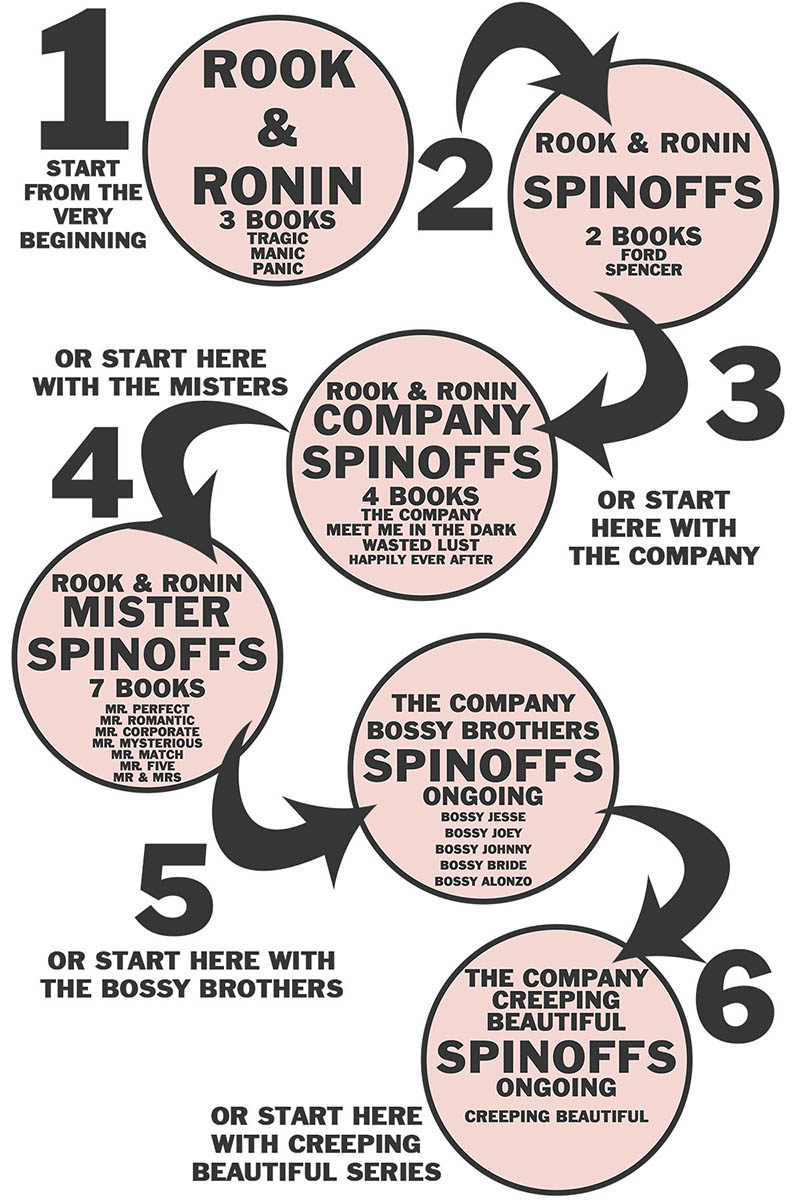 Rook and Ronin Series
THE MISTERS
BOSSY BROTHERS
READ THEM ALL FOR FREE IN KINDLE UNLIMITED!
Creeping Beautiful
---
If you're not following my blog make sure you subscribe!
You'll get an email every time I post a new Freebie!
Subscribe to Blog via Email