Well, spring has finally arrived in my little square of the universe. There are still a lot of trees that do not have leaves but we're making progress. Also, the baby goats have all been born! Laverne had two does and Shirley had a buckling and a doe. They are all super adorable. But wow, wrangling two stubborn mamas and four babies into the goat house last night was a challenge! Challenge is the word we use when we really want to scream WTF. This will only be necessary for another week or so. It's still pretty cold at night. It hasn't yet hit 50 degrees after sunset so the new baby goats who were only born yesterday still need to be locked up. 
MAY 2023 FARM UPDATE
Daisha (my livestock guardian dog) was super excited about baby goats. Like REALLY excited. She wants to play with them, and lick them, and she's kind of obsessed. But not the same way that Blue is obsessed. He just wants to eat them. (He's locked in a different pasture. He will never have access to goats! Or chickens.)
I started my garden but all my plants are all inside still. Hopefully they can all go in the ground by June 1. But we'll see. 
As far as BOOK NEWS GOES – I have a TON of bookish things happening right now. And will continue to happen all the way through September. 
---
BOOKISH NEWS #1
A COVER REVEAL!
This is the 10th collaborative book I've written with Johnathan McClain and we're super excited for you to read it! Look for a MASSIVE ADVANCE READER COPY GIVEAWAY SOON!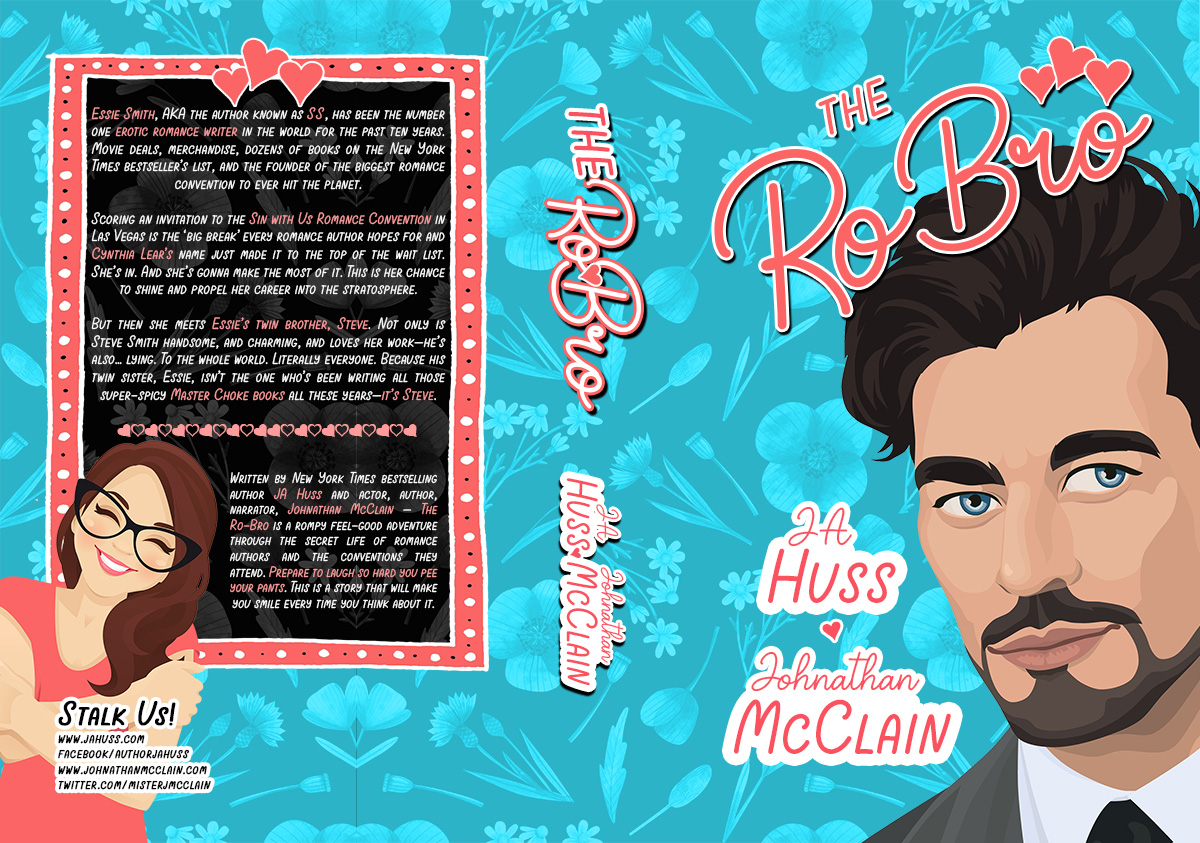 IT'S AUTHORS GONE WILD, readers staging a revolt, booktokers, bookstagrammers, and a dream date planned by an AI concierge at the biggest romance event of the year! And the best part is… you don't even need a ticket to attend!
Essie Smith-Scott, the author known as SS, has been the number one spicy romance writer in the world for the past ten years. Movie deals, merchandise, dozens of books on the New York Times bestseller's list, and the founder of the biggest romance convention to ever hit the planet.

Scoring an invitation to the Sin With Us Romance Convention in Las Vegas is the 'big break' every romance author hopes for and Cynthia Lear's name just made it to the top of the wait list. She's in. And she's gonna make the most of it. This is her chance to shine and propel her career into the stratosphere.

But then she meets Essie's twin brother, Steve. Not only is Steve Smith handsome, and charming, and loves her work—he's also… lying. To the whole world. Literally everyone.

Because his twin sister, Essie, isn't the one who's been writing all those super-spicy Master Choke books all these years—it's Steve.

***********
(P.S. – If you've never been to the biggest romance convention in the world, well now you don't even have to go. Because they all happen just like this.) 😉
RELEASING IN EBOOK, PAPERBACK, AND AUDIOBOOK ON JUNE 20, 2023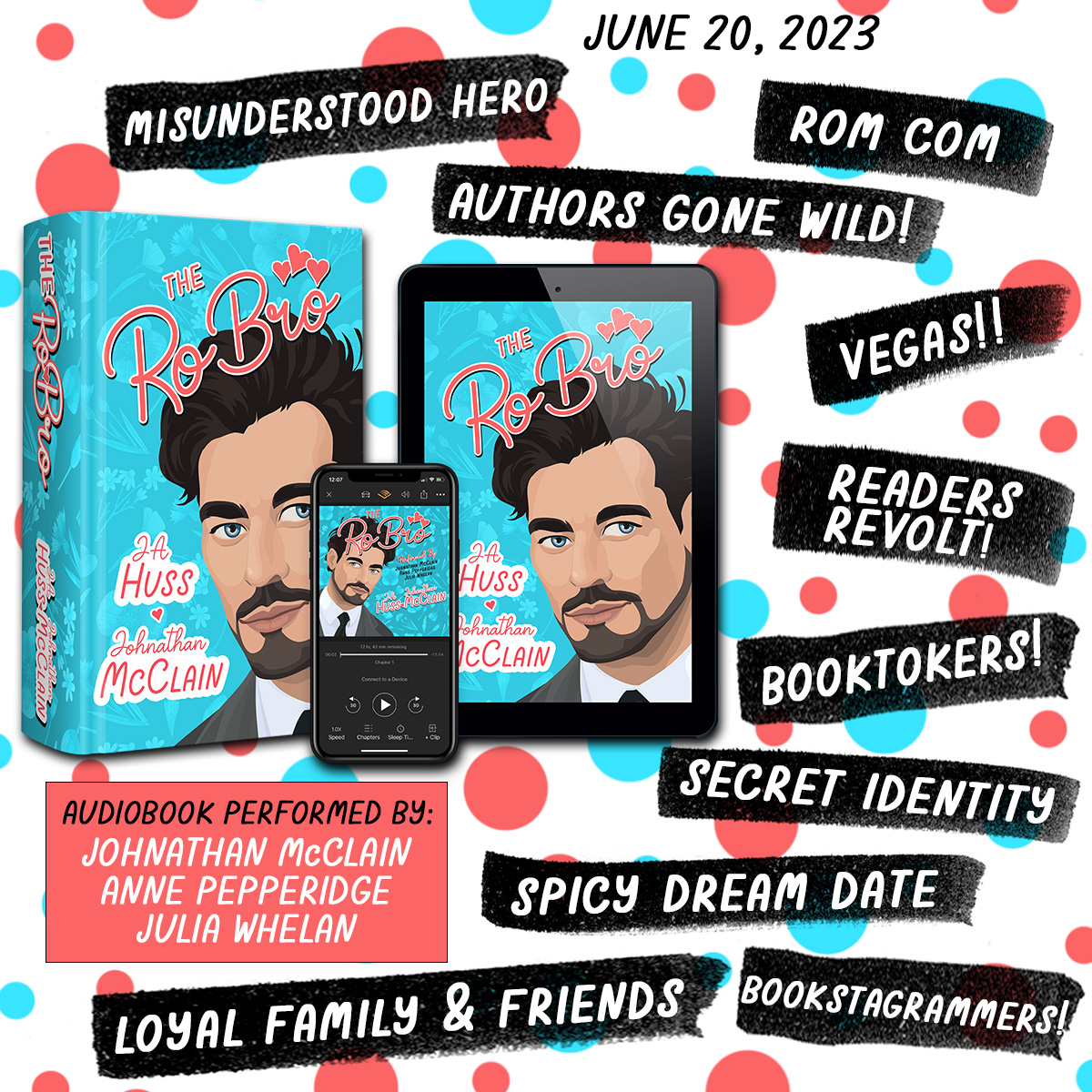 NARRATED BY:
JOHNATHAN MCCLAIN
ANNE PEPPERIDGE
JULIA WHELAN
READ FREE IN KU ON RELEASE DAY OR PRE-ORDER NOW
---
BOOKISH NEWS #2
FREE BOOK!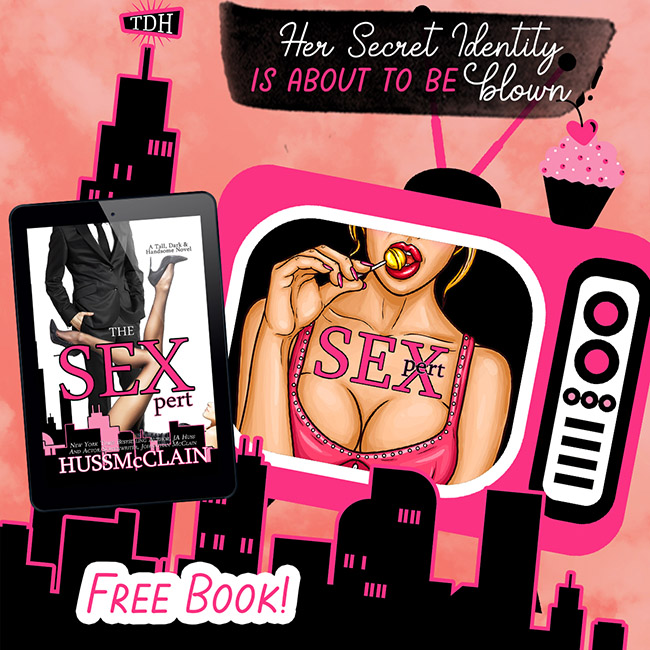 EDEN
I'm just a simple girl who likes dessert. And sexy men. And social media. So starting an anonymous video channel called The Sexpert as a side hustle to make up for my low-paying marketing job at Le Man Magazine seemed like a perfectly sensible career decision. Until we went viral, my boss accused my anonymous personality of stealing his idea, and now my super sexy new boyfriend, Andrew, is out to get me.
Her. Me. Whatever.
ANDREW
I don't want it to be her. I do not want this… sweet, delicious, shy social media nerd working at my best friend's magazine to be the face behind those perky cupcakes on the Sexpert channel. I don't want it to be her… because I like her. A lot. She's funny, and quirky, and smart, and creative… and… I really, really like her. It just can't be her.
But it is.
And now I have to choose.
My best friend?
Or… The Sexpert?
GET THIS BOOK ABSOLUTELY FREE FROM BOOKFUNNEL

NARRATED BY:
JOHNATHAN MCCLAIN
ANNE PEPPERIDGE

---
BOOKISH NEWS #3
AUGUST RELEASE
I just finished writing THE SAVAGE RAGE OF FALLEN GODS and it's going to narrators on June 1. This is already up for pre-order and will be released on August 8, 2023.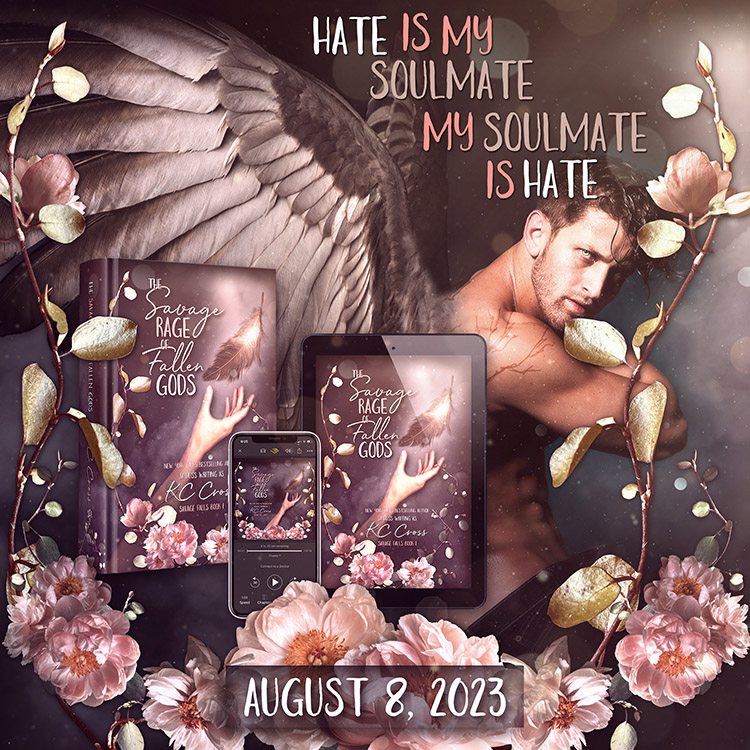 THE SAVAGE RAGE OF FALLEN GODS
SAVAGE FALLS #1
DARK FANTASY ROMANCE
PARANORMAL MONSTER ROMANCE
BY JA HUSS WRITING AS KC CROSS
RELEASE DATE:  AUGUST 8, 2023
Welcome to Savage Falls where the men have horns, doors have agendas, and the God of Love will never fall in love. Hate is his soulmate, his soulmate is hate.
PRE-ORDER NOW
---
BOOKISH NEWS #4
TITLE REVEAL
Sick Heart has a book two and it's releasing in September. I just got all the audiobook files back and I would release it earlier but there is so much going on right now, I need to wait. THIS BOOK DESERVES YOUR FULL ATTENTION – it's that fucking good. If you didn't like Sick Heart, well, skip this one too. Not only will this one STUN YOU SILENT, but it's gonna break your heart and put it back together again.
GET READY TO BE FLOORED.
SICK HATE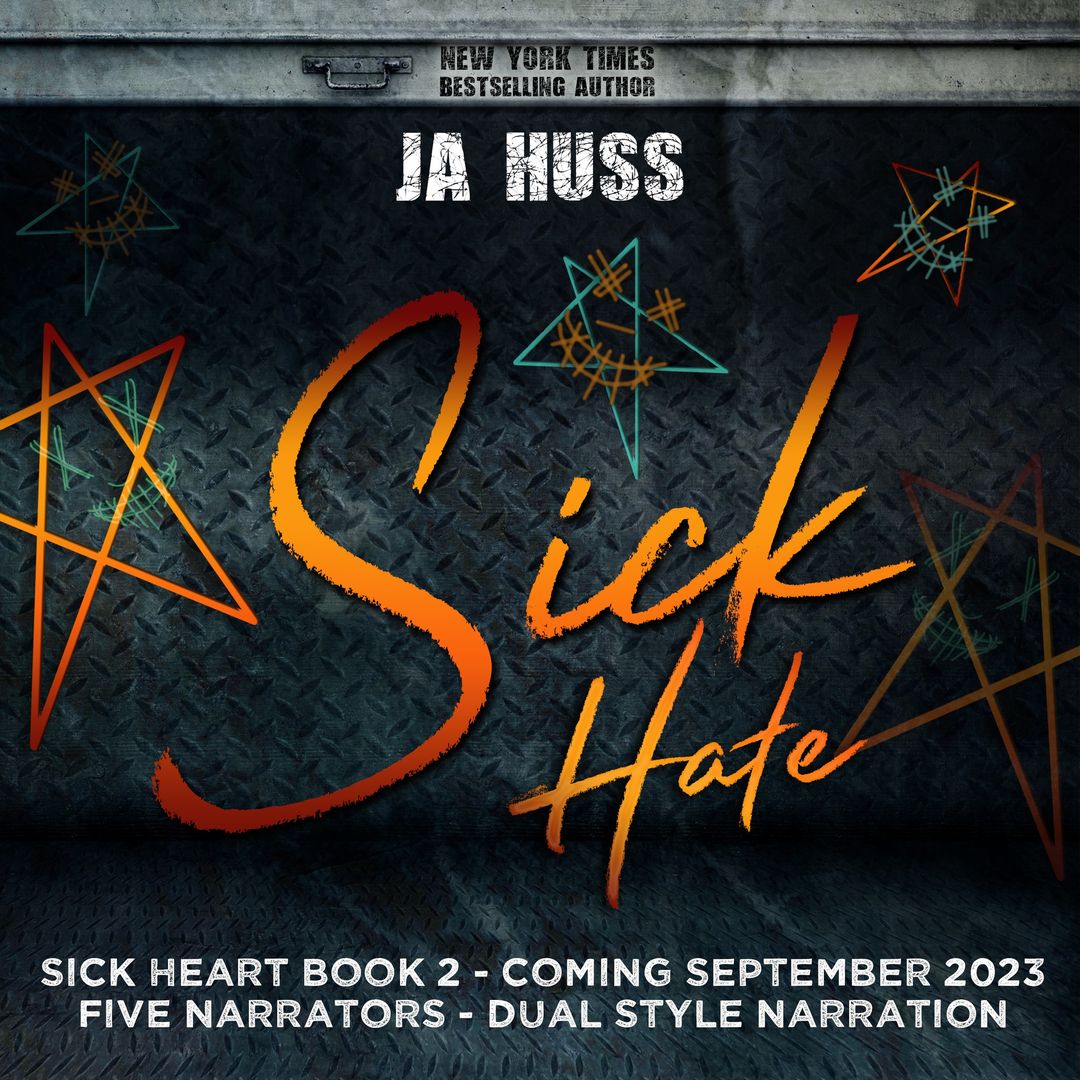 There are FIVE narrators and it's all done in DUET STYLE.
I fucking love it and so will you. 
COVER AND NARRATOR REVEAL COMING SOON
---
BOOKISH NEWS #5
THE CIRCLE RELEASE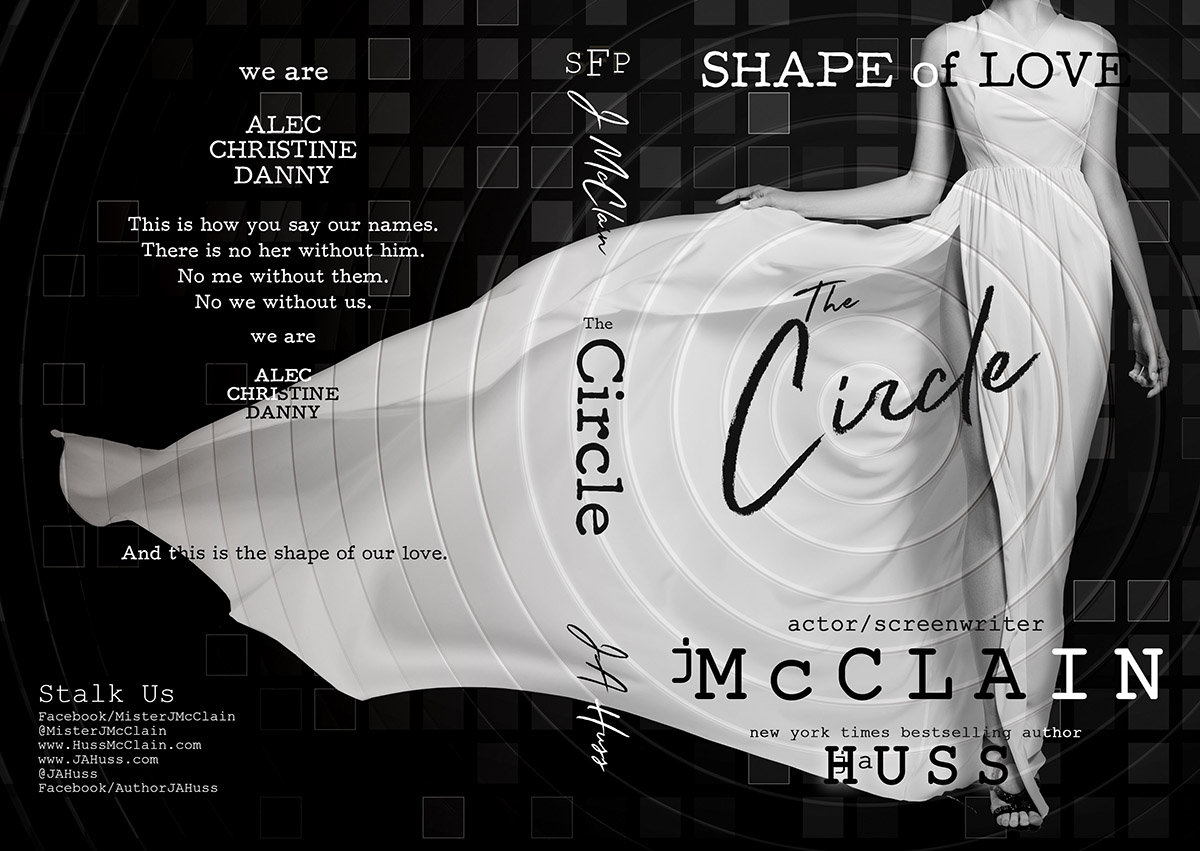 🤍🖤🤍🖤🤍🖤
Johnathan and I know we left you hanging on this series but it really couldn't be helped. Johnathan spent the last three years working on his movie (Called The Outfit, you can watch on Prime) and I am actually still trying to catch up on my release schedule–so life was just very, very busy.
Johnathan had some free time in his busy schedule last fall to start writing but I did not have room to fit this one in. (I have narrators scheduled at all times for future projects and could not spare a moment to work on The Circle without missing a deadline.)
So Johnathan wrote the end of the series for both of us.
I know you're going to love it.
🤍🖤🤍🖤🤍🖤
THE FINAL BOOK in the Shape of Love series releases June 13, 2023.
Ebook, audiobook, and paperback
READ FREE IN KU ON RELEASE DAY OR PRE-ORDER NOW
Narrated by Tad Branson (who you all know is really Johnathan, right? 😉) Ava Erickson, and Luke Jackson.
Paperback coming soon.
---
BOOKISH NEWS #6
ORIGINAL SIN BOX SET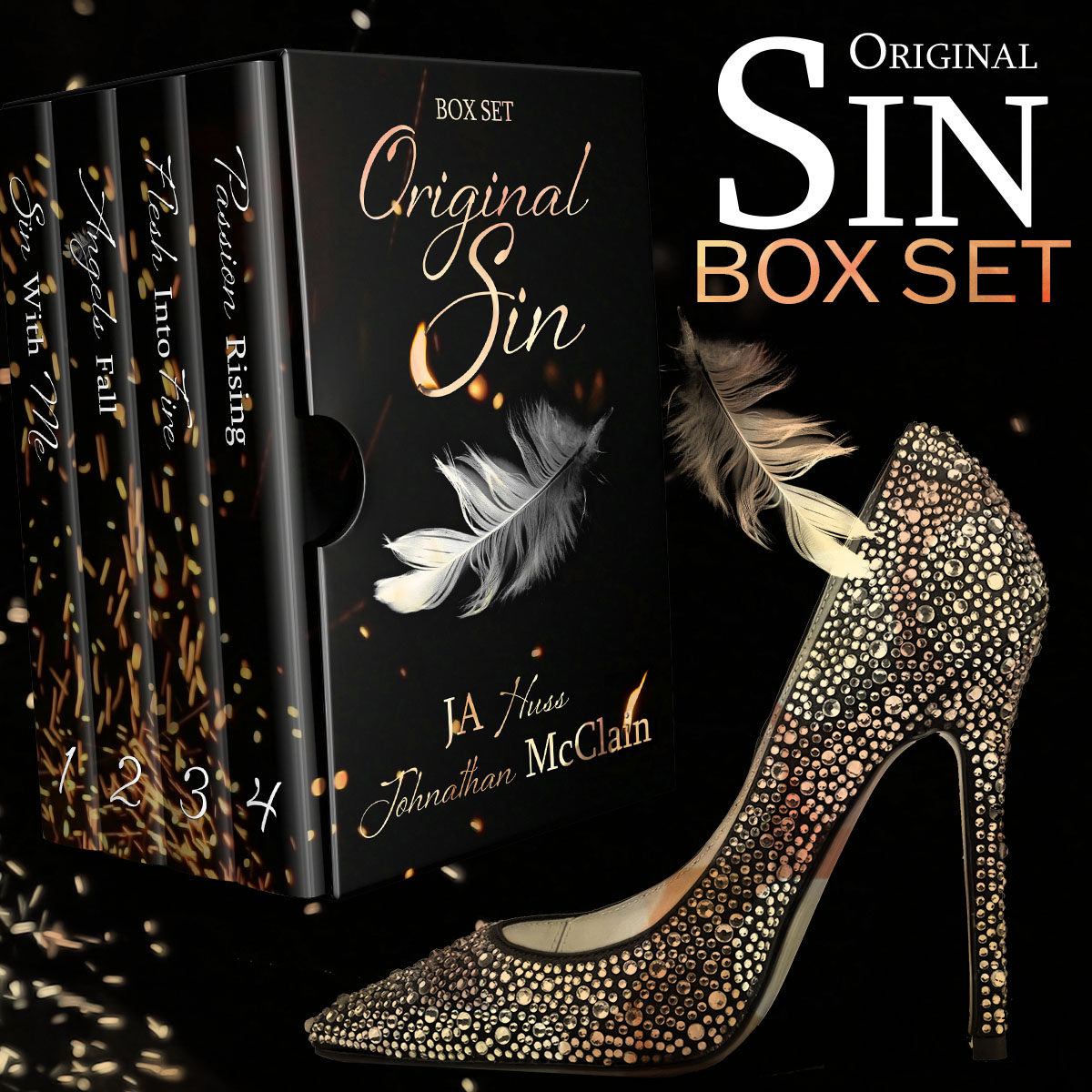 Two broken people in a city fueled by sin.

Maddie isn't looking to be saved. She knows the only person you can count on is yourself. Her moral compass might not point true North these days—but at least she's still standing.

The military taught Tyler about loyalty. Being there for your brothers is the only thing that matters—but when it mattered most, he wasn't.

She's got a ticket straight to Hell. He's already been there and back.

She needs to win. He just needs to stop fighting.

Some sins scar your soul so deeply, you'll never be the same.

But this Devil in disguise might just be the angel he needs to forgive himself.
READ FREE IN KINDLE UNLIMITED!
---