Another month gone. I know I start each post out with my incredulous marvel at how fast time has flown this year and it's now redundant and old, but bitches –it's fucking November. And it's the second week of November, not the first. I'm later than usual with my end of month update. Which is ironic, because I was planning on getting this post out on October 30 and obviously failed.
I have been very busy working on SIX major projects
ONE
CREEPING BEAUTIFUL – RELEASING FEBRUARY 19 and on pre-order everywhere – is DONE and at the editor right now. We will start casting and production for the FULL CAST AUDIOBOOK in a few weeks. I'll keep you posted on that as I get more details. I will have paperback ARC's for this book that will go out in late December. If you're a regular reviewer I'll have a sign-up form. I can't promise everyone who signs up will get one because there has to be a limit. But I will give out about 30 paperback ARC's to my most loyal readers/reviewers. I have a sneak peek of this book up in my Facebook Fan Group if you'd like to read it CLICK HERE (if you're not a member just ask to join and someone will add you as soon as they see it).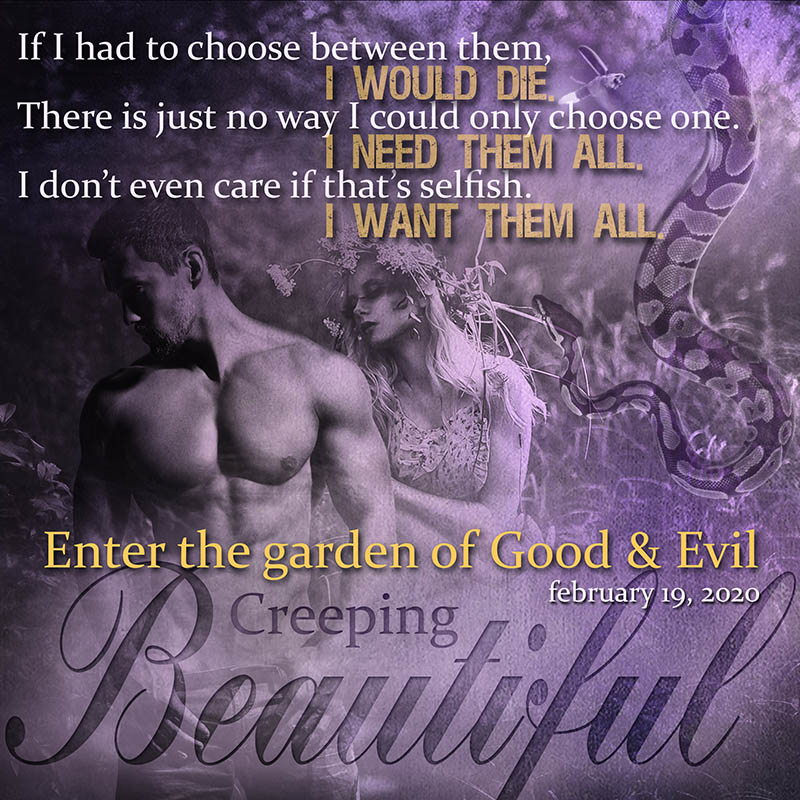 TWO
The new TV pilot Johnathan and I have been working on since the spring is nearing the final stages of writing. It's been through a few drafts and we have had a few meetings with MGM and one coming up next week. So we'll see what happens with that and I'll probably have a better update next month. 
THREE
Johnathan and I are working on something BRAND NEW! Not a book, not a TV script – but something in between! That's in the early stages so more details on that coming soon as well. We're also anxious to get back to writing books and will be starting book three of The Shape of Love Series soon. 
FOUR
All my regular writing which includes Bossy Bride (releasing December 18), Bossy Brothers: Alonzo (releasing January 15), and plotting the last book in the Harem Station Series which doesn't have a release date yet, but I should have a pre-order ready to go up before Christmas.
FIVE
This is a secret project I've been working on for a couple months. It IS a book – but it's a paperback only book. A coffee table book, actually. Filled with some beautiful shit. I will have a lot more to say about that when I write the End of Month Shit for November. I've been showing off a few of the graphics in my Facebook Fan Group – Shrike Bikes. So if you're not a member yet, you can join and get a sneak peek. 
SIX
All the Misters got new covers in both ebook and paperback. I was making graphics for the coffee table book when I realized they could use an update. So I spent a week or so pulling all that together and finally got them all uploaded over the past week. They are super pretty! And I will be having a sale on a brand new MISTER BOX SET (All SEVEN BOOKS!) soon. Just setting up all the details for that this week and then I'll make an announcement when it's on sale. But for now, please enjoy the new covers!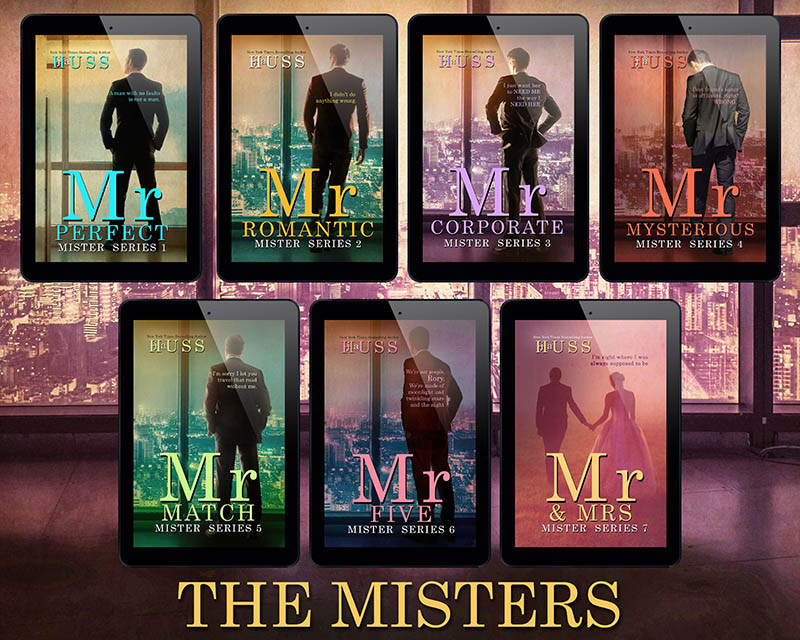 ---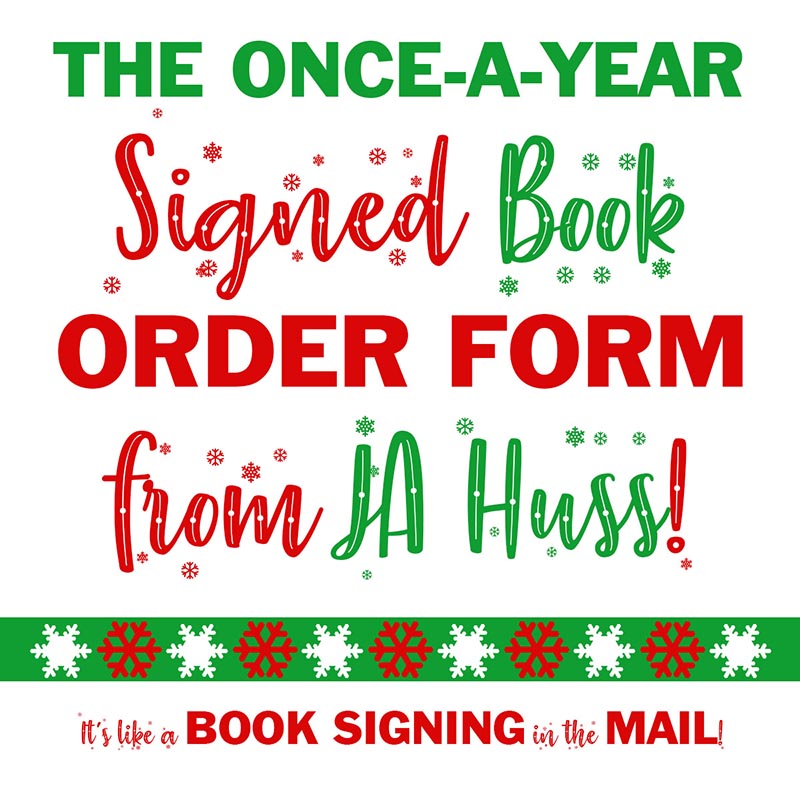 🎀

NOVEMBER 2019

🎀

SIGNED BOOK ORDER FORM! USA ONLY
Because I made new covers for the Misters I have opened up a signed-book order form for November. All books are available and the Misters are available in both the new and old covers.
THIS FORM WILL CLOSE ON NOVEMBER 19
---

TWO SUPER AMAZING AUDIOBOOK ANNOUNCEMENTS! I've listened to both of these books from beginning to end and that's not something I always do with my audiobooks because I don't usually have time and I'm ALWAYS listening to like three or four other books. (Right now I'm listening to Gravity is the Thing – and it's a super cute Aussie Woman's Fiction/Rom Com) But I knew Bossy Jesse was gonna be too good to miss (and I was right!) Because Teddy Hamilton and Ava Erickson are just THAT GOOD. And they are even better together!
And Lady Luck was just such a great book (for me) to write. I loved, loved, loved Nyleena and Luck. AND this is the first time that Jacob Morgan has EVER narrated a book for me! So that was very exciting. (He nailed it). And Emma Wilder – she is just one of the most versatile and talented female narrators out there. And you know, she has this REALLY great DUDE VOICE. That's important! lol
I thoroughly enjoyed both these audiobooks. And not because I wrote them. The narrators get 80% of the credit for a great audiobook. Because I have noticed a great narrator can make an OK book AMAZING. But a bad narrator can ruin a great story in a hot minute. #TRUTH
LADY LUCK IS UP FOR PRE-ORDER AND RELEASES NOVEMBER 19!
BOSSY BROTHERS: JESSE IS ON SALE NOW!
---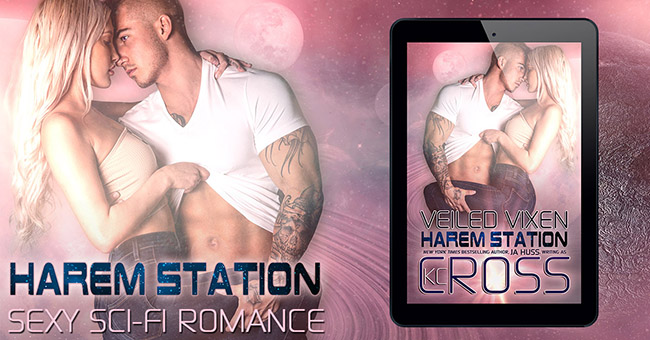 VEILED VIXEN ON PRE-ORDER NOW
If you're not following my blog make sure you subscribe! You'll get an email every time I post a new Friday night Freebie!
Subscribe to Blog via Email
Join 4,937 other subscribers
THANKS FOR STOPPING BY AND I'LL SEE YOU NEXT MONTH!