UNCROSSED
By JA Huss and KC Cross
HAREM STATION #7
Publishing January 26, 2021
Sci-Fi-Alien Romance
I'm so excited for the last book in the Harem Station Series! There has been over a year gap between Veiled Vixen and this last book, but it's finally here! I actually wrote this book last December and finished it up in January 2020. But shit started going off the rails pretty quick after I was done and this story just got lost in the shuffle of insanity that turned into 2020 and after it came back from editing I just put it away and didn't work on the final polish until August.
This ebook will release with both a paperback edition AND an audiobook edition! I'm really happy about that. Especially since Christian Fox is back in his role as Crux and I'm dying to get my hands on this narration! Shane East is also back voicing the "narrator" parts – which includes many characters. He started that role in Prison Princess and this will be the third Harem Station book he's narrated. 
This is CRUX'S BOOK. And in case you didn't realize it, Crux has already has a novella called Star Crossed. That ebook is FREE, by the way. It's book 2 in the series even though it's a prequel. You should read Booty Hunter first (ALSO FREE!!!) before you read Star Crossed. And you should read ALL the books before you read UNCROSSED. Since it's the last book and it only makes sense if you've kept up with the story. 
So, without further ado, I present to you the cover for UNCROSSED!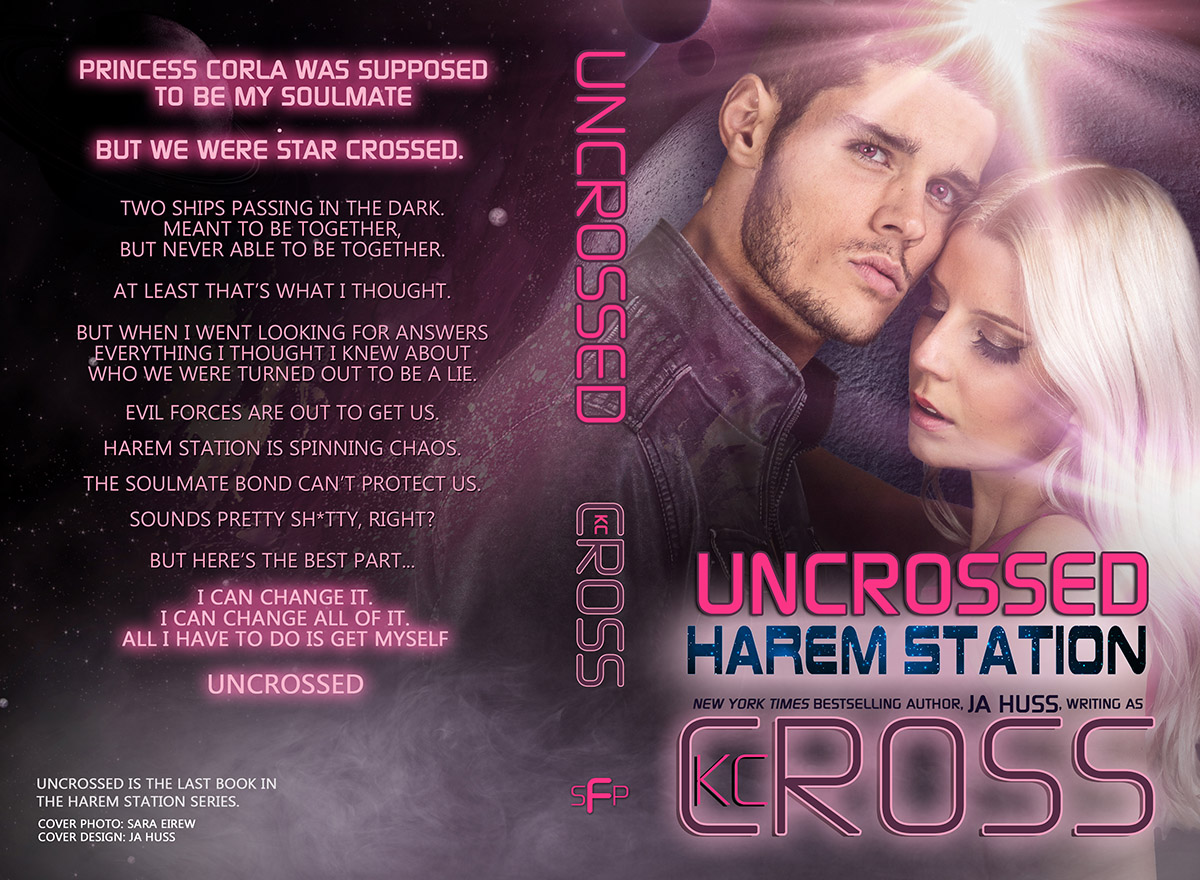 Princess Corla was supposed to be my soulmate.
But we were star crossed.
Two ships passing in the dark. Meant to be together, but never able to be together.
At least that's what I thought.
But it turns out—my life is a lie, evil forces are out to get us, Harem Station is spinning chaos, and the soulmate bond won't protect us.
Sounds pretty bad, right?
But here's the best part.
I can change it.
I can change all of it.
If I can just find a way to get myself uncrossed.
Uncrossed is the last book in the Harem Station Series and features a man chasing his star-crossed soulmate through time, a bazillion enemies at the gate, an entire station in chaos, and an explosive ending that proves, once and for all, that love WINS in the end.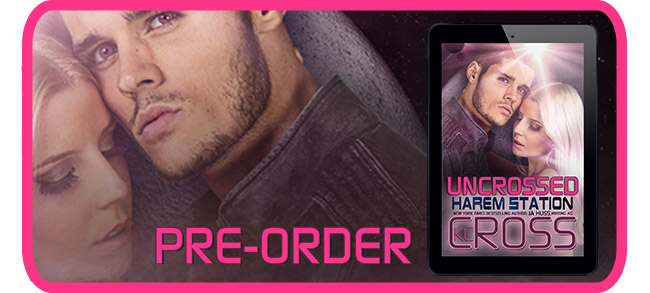 ---


Serpint is a weary bounty hunter who just wants some no-strings sex with a simple, obedient girl. Lyra is a mouthy runaway princess who is 100% certain that she's NOT the girl he's looking for. But his kind are known for being blessed with an extra "appendage" and his touch lights her up like the sun.
How long can she resist that?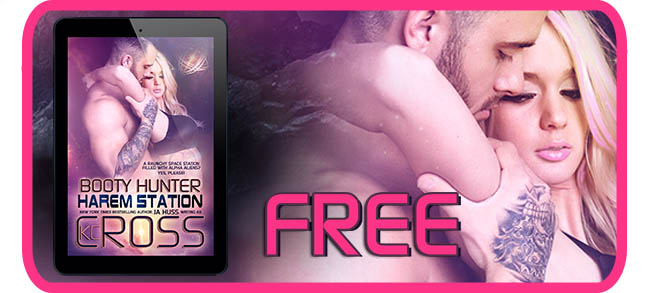 ---

Twenty years ago Crux was just a normal teenager living on Wayward Station when a silver Cygnian princess suddenly showed up for an impromptu breeding ceremony. With… HIM. She wasn't just any princess, she was the future queen. But she had ideas about her life that didn't include babies or boyfriends, or ruling a corrupt kingdom.
And after she talked Crux into helping her escape, his life was changed forever.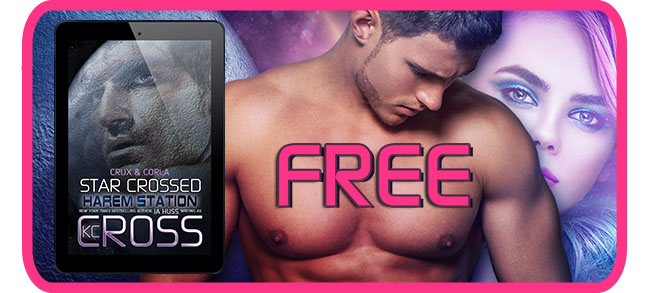 ---
BOOTY HUNTER IS TODAY'S 12 DAYS GIVEAWAY TOO!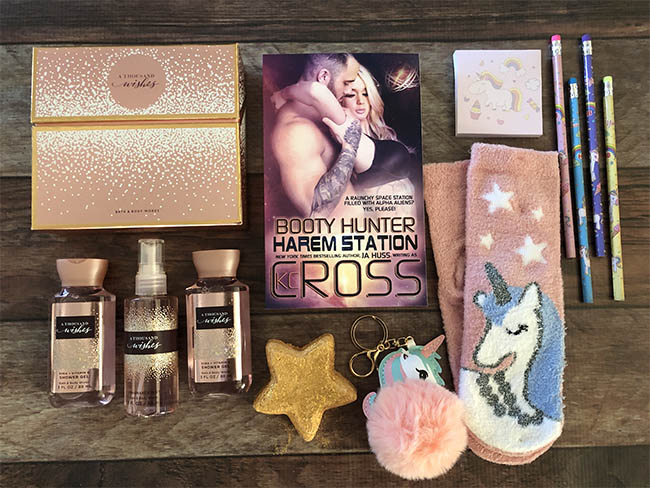 You can enter the $50 COVER REVEAL GIVEAWAY IN THE RAFFLECOPTER BELOW.