Lady Luck
Harem Station #4
By JA Huss, KC Cross
Sci-Fi Alien Romance
RELEASED TODAY!
SCROLL DOWN for the giveaway!
Lady Luck is a sexy hate-f*ck of a story about a wild princess, six hot brothers trying to tame her, bad relationship advice from killer sexbots, your favorite evil, but misunderstood, dragonbee bot, and a repentant AI trapped in a sex prison with a succubus.


Luck knew two things when he left Harem Station months ago.
One. The silver-haired Cygnian princess Nyleena was still safely frozen in her cryopod.
And two. There was a good chance she was his soulmate.
He left anyway.
Nyleena is what you might call feisty. Or sassy. Or maybe just… feral. She is wild. Much too wild for Luck's taste. But now that he's home there's no way to deny it.
Like it or not, she is his.
Lucky for him, all Cygnian princesses have one true weakness. They cannot resist cooking up crazy plans to tackle unsolvable problems. And he's going to use that irresistible urge to tame her savage spirit.
Nyleena has plans of her own and none of them involve Luck. She is out for blood. All the people who made her life hell will be dealt with, and she's going to find every single one of them and take them out.
Right after she solves this one last unsolvable problem…
How not to fall in love with your soulmate.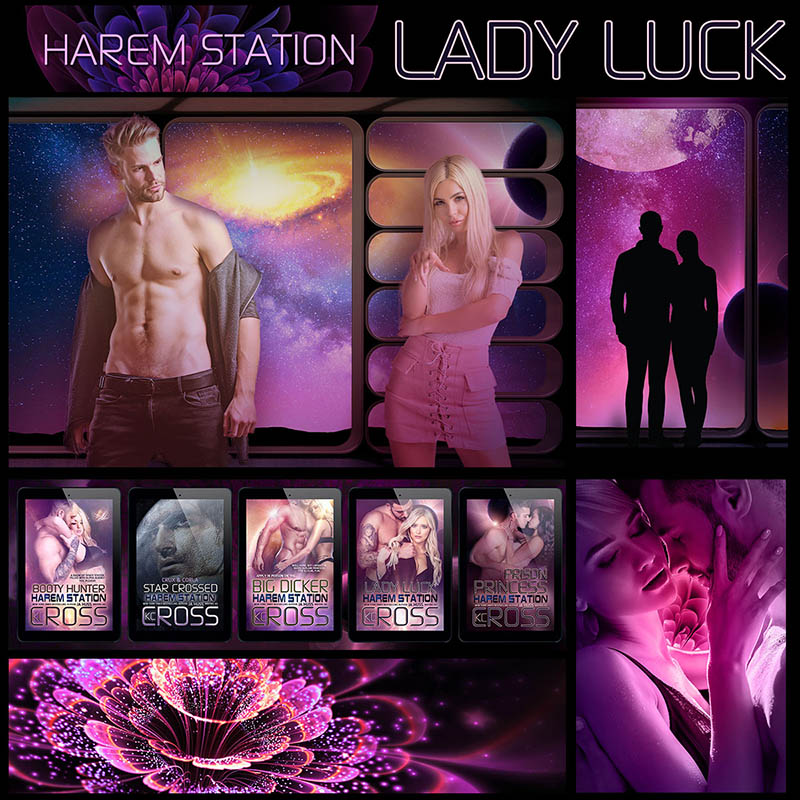 SUPER-SEXY SCI-FI ALIEN ROMANCE SERIES!
FREE IN KINDLE UNLIMITED!
PRISON PRINCESS ON PRE-ORDER NOW
BOOK FIVE – PRISON PRINCESS
PRE-ORDER UP NOW
RELEASES AUGUST 19

GIVEAWAY
(CLICK OPEN THE EXCERPT TAB TO READ ABOUT NYLEENA AND LUCK RIGHT NOW!)
$25 GIFT CARD ENDS JULY 28
Everything is optional. Enter the way you like best!