SCROLL DOWN FOR THE GIVEAWAY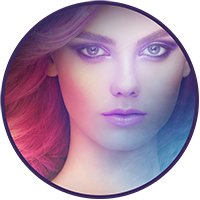 I have been working on this new pen name and series since the first week of January and it's finally time to release book one! If you can't tell, I'm very excited about this new project. It just makes me happy to be back in a sci-fi world where my imagination can run wild and I can do so many more things than when I write contemporary romance or even the dark romantic suspense.
This series is about six friends who escape a very fucked-up situation twenty years ago and are now more like brothers. They live in an ancient space station with an evil artificial intelligence who has been taking care of them since they arrived as kids. But the AI has a plan for them. Everyone has a plan for them. And it all has to do with their genetically engineered princess soulmates and the babies they are supposed to produce.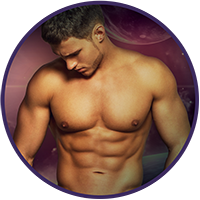 There is a big, long mystery that spans the entire series but each book is also a standalone about each brother finding their one true love. There's a lot of sex, there's a lot of action, there's a lot of MIND FUCKING, and, of course, there's a HEA for each book.
If you like my Junco series, you will love this.
If you liked my Anarchy series, you will love this.
And if you're not into sexy sci-fi romance and you're not sure if this is your thing, I'm gonna make it super-easy for you to give it a try.
IT'S FREE IN KINDLE UNLIMITED
AND IT'S ONLY 99¢ FOR RELEASE WEEK

BOOK ONE IS OUT NOW!
BOOK TWO ALSO AVAILABLE NOW!

---
The Harem Station Series has seven books and possibly a HEA novella at the end (depending on my schedule) and it's laid out with each brother like this:
1 Booty Hunter – Serpint – Out Now! Free in KU 99¢ this week only!
2 Star Crossed – Crux 1 – Out Now! Free Everywhere!
3 Big Dicker – Jimmy – Release June 10, 2019 On Pre-order!
4 Lady Luck – Luck – Release July 8, 2019
5 No title yet – Tray – Release August 19, 2019
6 No title yet – Valor – Release September 30, 2019
7 No title yet – Crux 2 – Release November 18, 2019
And maybe book 8 – ALCOR (the AI) Release early December, 2019
GIVEAWAY
(There's also two excerpts below the giveaway!)