Big Dicker
Harem Station #3
By JA Huss, KC Cross
Sci-Fi Alien Romance
IS LIVE NOW!
Big Dicker is a full-length, romp-y, Sci-Fi Romance that features hot, soul-mate sex on a family-friendly resort, a sentient ship with a strip poker problem, three drunk-outlaw sexbots on vacay, a crazy, but misunderstood, dragonbee bot, and an evil villainess who has big plans for Jimmy's sperm.

Welcome to Mighty Minions Resort.
Jimmy's personal hell.
All Jimmy wants is a booster shot of DNA scrambler so he never has to find his one-true soul mate. But life rarely goes the way you plan it.
After dropping Xyla off on Blue Sand Beach for a little vacay with her sexbot girlfriends the Big Dicker has to make an emergency landing on the demon-themed Mighty Minions Resort. Picture hordes of exasperated parents, sticky, crying kids, and a park AI that seems determined to suck every credit out of his Harem Station bank account.
The only good thing about Mighty Minions from Jimmy's perspective—it's not the place you meet your soul mate.
Until outlaw Cygnian princess, Delphi, shows up and shatters all his best-laid plans.
But Delphi isn't there to fall in love with Jimmy.
She's there to kidnap him and take him back to her boss, the Loathsome One.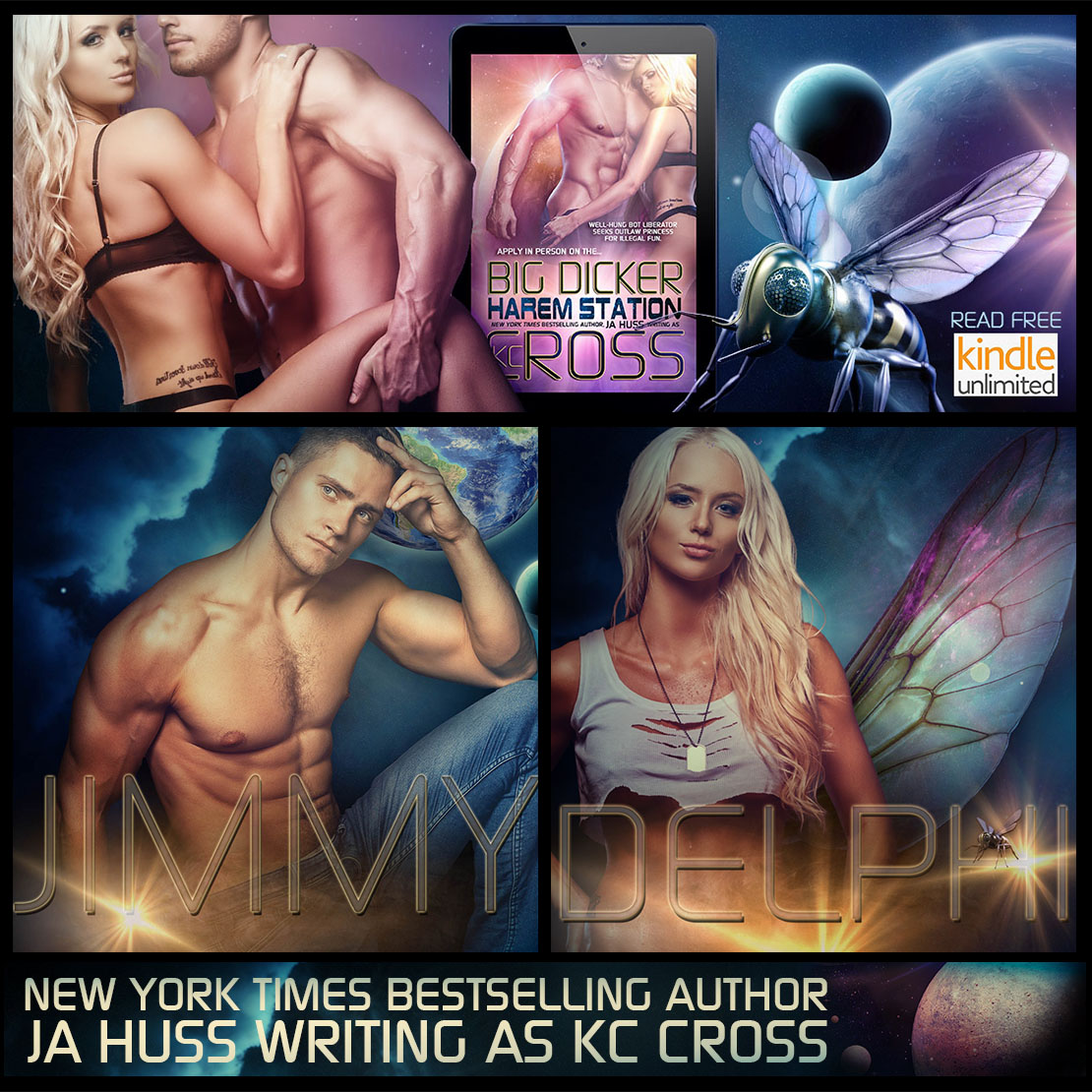 SUPER-SEXY SCI-FI ALIEN ROMANCE SERIES!
FREE IN KINDLE UNLIMITED
GIVEAWAY
$25 GIFT CARD AND SIGNED COPY OF THE BOOK
ENDS JUNE 24
(Can't see the Rafflecopter? CLICK HERE!)